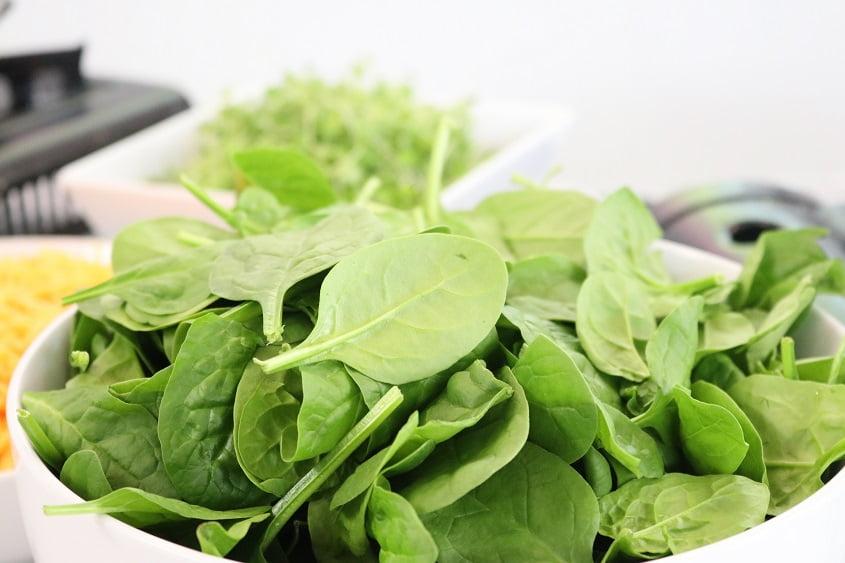 Image Source: Pexels
Maintaining a healthy diet is a challenge. Your body needs plenty of vitamins and minerals for a strong immune system. From the hair on your head to the toe, each vitamin provides a unique benefit. And in order to provide the body with the necessary nutrients, a person is forced to look for an herbal supplement store and find there products that will be useful to him. These are the 2 big challenges that modern human faces.
Today, we will discuss vitamin A's importance in your diet.
What Is Vitamin A?
Vitamin A is a fat-soluble vitamin with compounds including retinyl esters and retinal and retinol. Vitamin A food sources are divided into two categories:
Preformed Vitamin A: Retinyl esters and retinol and retinyl esters. These are found in animal products like fish, liver, and dairy.
Pro-Vitamin A Carotenoids: These are found in plant foods, such as oils, fruits, and vegetables.
The body uses the two forms of vitamin A by converting them into retinoic acid and retinal.
Where Is Vitamin A Contained?
Since vitamin A is fat-soluble, the body stores it in the liver as retinyl esters for later use. The body breaks down the esters into all-trans-retinol, binding to retinol protein, which then enters the bloodstream.
Vitamin A Recommended Amount
Your sex and age are the top two deciding factors for the daily recommended Vitamin A amount.
*Retinol Activity Equivalents (RAE)
*Micrograms (mcg)
| | |
| --- | --- |
| Life Stage | Recommended Amount |
| Birth to 6 months | 400 mcg RAE |
| Infants: 7 to 12 Months | 500 mcg RAE |
| Children: 1 to 3 Years | 300 mcg RAE |
| Children: 4 to 8 Years | 400 mcg RAE |
| Children: 9 to 13 Years | 600 mcg RAE |
| Females (Teen): 14 to 18 Years | 700 mcg RAE |
| Males (Teen): 14 to 18 Years | 900 mcg RAE |
| Adult Females | 700 mcg RAE |
| Adult Males | 900 mcg RAE |
| Pregnant Teens | 750 mcg RAE |
| Pregnant Adults | 770 mcg RAE |
| Breastfeeding Teens | 1,200 mcg RAE |
| Breastfeeding Adults | 1,300 mcg RAE |
Food Sources
You can get pro-vitamin A carotenoids and preformed vitamin A from various food sources. The latter is absorbed and utilized more by the body than the former. Your genetics, medications, diet, and overall health play a huge role in your body's ability to convert beta-carotene, a carotenoid, into active vitamin A. Therefore, you need to eat more carotenoid-rich foods
Preformed Vitamin A Food Sources
Beef Liver
Trout
Egg Yolks
Liverwurst
King Mackerel
Cod Liver Oil
Butter
Chicken Liver
Cheddar Cheese
Salmon
Liver Sausage
Pro-Vitamin A Carotenoids Food Sources
Broccoli
Sweet Potato
Parsley
Pumpkin
Kale
Carrots
Spinach
Collard Greens
Cantaloupe
Dandelion Greens
Red Peppers
Winter Squash
Papaya
Health Benefits of Vitamin A
Potent Antioxidant
Beta cryptoxanthin, alpha-carotene, and beta-carotene are pro-vitamin A carotenoids with antioxidant properties. They protect your body from free radicals that create oxidative stress, which can cause cognitive decline, heart disease, and other health issues.
A great way to add pro-vitamin A carotenoids to your diet is to make a smoothie using spinach tinctures.
Prevents Macular Degeneration
Vitamin A is great for eye health. It offers protection against eye diseases thanks to beta-cryptoxanthin, alpha-carotene, and beta-carotene. If your diet lacks pro-vitamin A carotenoids, you can supplement it with spinach capsules.
Supports Your Immune System
Mucous barriers in the genitals, gut, lungs, and eyes trap bacteria to maintain the body's natural defense system with help from vitamin A. A deficiency of this vitamin can delay your recovery period after infection.
Broccoli capsules can help you reduce inflammation and boost your immune system. Try to add other vegetables to your diet that offer similar benefits.
Supports Bone Health
While vitamin D is the key to bone health, vitamin A also contributes to proper bone development and growth. It can help you reduce the risks of fractures.
Final Word
Vitamin A is imperative for various processes in the body. It ensures normal function in the body, from your immune system to your vision and more. The good news is that vitamin A food sources are plentiful, allowing you to add it to your diet easily. You can also take parsley capsules or a broccoli tincture to get the right balance.