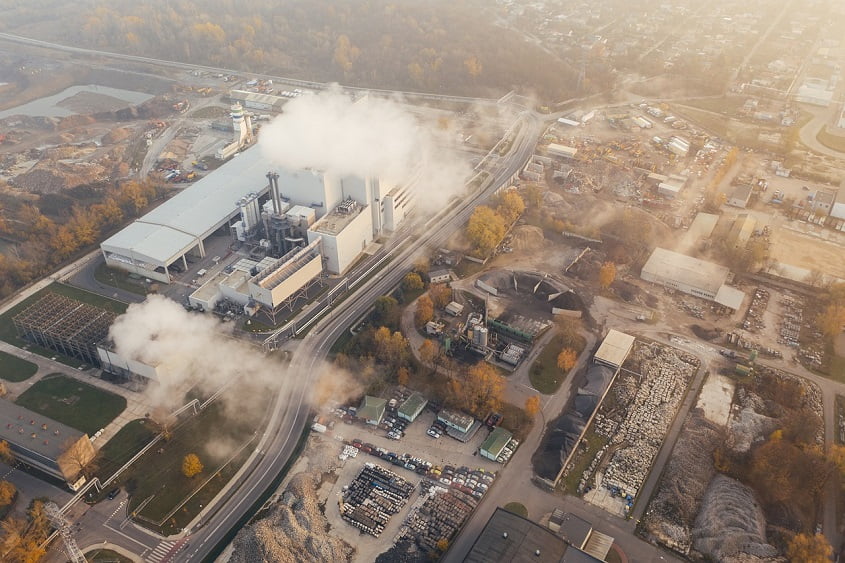 The decision to pack up and relocate is a big one. It involves a lot of thought and feelings. One of the most critical aspects of moving is considering the environment as it affects your living standards. From air quality to natural disasters, weather, greenery, and water, there are many external factors to consider when moving from one place to another.
The environment where you live plays a vital part in maintaining your physical and mental health. But is it hard finding a place that surpasses your environmental concerns? The answer lies in research and personal assessment. By performing a basic evaluation of the area, it is possible to understand whether or not the environment is suitable for your and your family's health and lifestyle.
Let's discuss the environmental factors that you must consider when relocating.
1)  Water Contamination
The quality and safety of your water supply profoundly impact your health and well-being. Unfortunately, finding a spot with water in its 100% purest form is not easy. We live in a world where water contamination is expected due to constant exposure to chemicals and other contaminants. Constant exposure to pollutants might result in unexpected accidents leading to health hazards and even fatalities. The Camp Lejeune water contamination incident is a noteworthy example of a contaminated water source because of poor water disposal practices. Approximately 1 million people were exposed to contaminated water which could cause severe health conditions like cancer!
Hence, it would be best to research the local water sources, their treatment, and the water quality reports of the area where you plan on moving. Were there any health hazards in the past? Are people prone to getting water-related diseases? You can find that out by checking the water quality reports of the place where you plan to relocate.
Besides this, research how the locals obtain their water and whether alternative sources are available. With a little effort on your part, you can easily protect yourself and your family from water-related health hazards.
2)  Weather Changes
Moving to a new location also changes your geographical region on the map. Mountains, coastlines, and deserts can impact the local weather patterns. You might experience a change in your lifestyle and comfort level because of variations and fluctuations in weather.
For instance, if you move from a location with a temperate climate to a tropical one, the constant humidity, high heat, and unexpected rains may be new and somewhat irritating. Similarly, moving from a hotter environment to someplace cold might cause you to feel uncomfortable initially.
Studying, researching, and comparing your new location's climate and weather patterns is essential to prepare for potential changes. Check the average variations in weather, precipitation, and humidity to develop an understanding of what you are getting yourself into.
3)  Pollution
The air you breathe every day has a massive impact on your quality of life. It is imperative to look into the variants of pollution your soon-to-be home is exposed to. For instance, moving from a sedated rural region with less traffic to a city like New York might expose you to noise, air and water pollution.
Pollution statistics are provided by the state government and city websites. Moreover, there are online forums and professional community groups to discuss and provide valuable insights on how to counter pollution concerns in that particular region.
You can check the availability of greenery, nature reserves, and parks in the place you are considering relocating to. These areas are paramount in every locality as they help you relax and escape from a computerized and industrialized lifestyle.
Indoor pollutants can also significantly impact your life. The prevalence of indoor contaminants like mold, asbestosis, cockroaches, and dust mites adversely affects your breathing and comfort level. When relocating, choose a home with plenty of ventilation to avoid such unhealthy concerns.
You can relocate to a region that provides a clean and healthy environment by conducting thorough research on pollution levels. If your move is due to unavoidable circumstances such as a job, and you don't have a choice regarding outdoor pollution, focus on reducing air pollution indoors.
4)  Living Standards and Vibe
Humans being social animals feel the need to interact with others. When relocating, it is essential to consider whether the area you are moving to matches your vibe and personality. For instance, you being a laid-back and highly social business owner from Pasadena, California, might take time adjusting to the busy lifestyle of New York, where people mostly keep to themselves.
So, if there is a choice, consider moving to a place where the living standards and vibe align with yours. You can educate yourself by learning the local culture and traditions of the area along with the history to understand the overall vibe. Although studying over the Internet helps, a practical approach like visiting the site or communicating with locals might give you a better idea.
Since local events and social spaces like cafes and libraries are considered hubs for social interaction, we recommend visiting one or two to get a broader picture of what to expect.
Research and interaction will help, but it is finally up to you to decide whether you are an ideal fit in the area you plan to relocate to.
5)  Healthcare Facilities
Your health is your top priority, and relocating to an area that offers high-quality healthcare facilities provided by reputed professionals is essential. Search the hospitals and clinics in your potential new home to check and compare the type of services they are offering.
While looking at it, we highly recommend considering the distance of the nearest hospital, emergency services, and availability of facilities such as an ambulance for residents. Next, look at your health insurance to confirm whether it provides coverage in that particular region because it might take time to swap or choose a new one.
Conclusion
Relocating to a new place is quite stressful and requires much planning and research. When looking for a new place to move to, consider the importance of environmental factors such as pollution, water quality, the overall atmosphere, and healthcare.
Plenty of information is available on the Internet to make a wise decision, but actions like getting in touch with the community, visiting the place, and mingling with the locals help a lot in making a wise decision.
Even though finding a region with a 100% sterile environment with modern-day housing facilities is practically impossible, you can find a place that is better than many and aligns with your requirements.