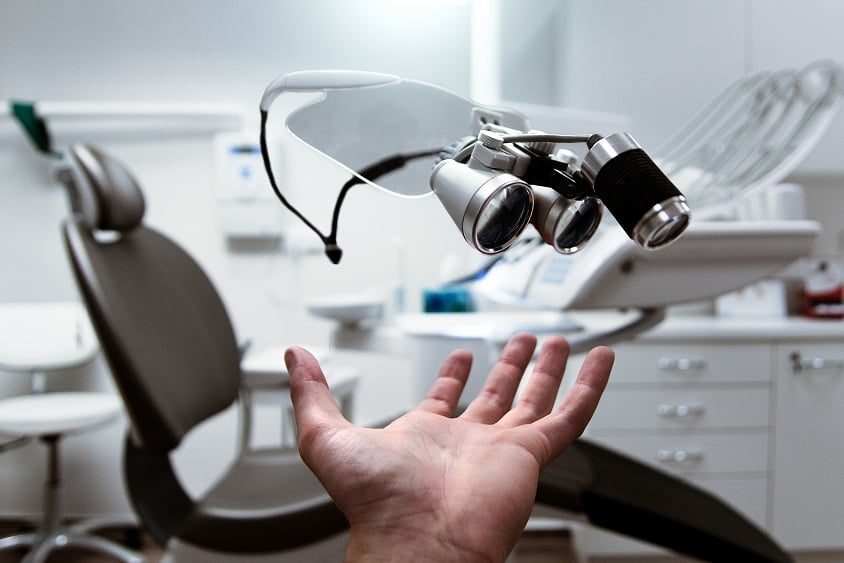 As the backbone of every healthcare facility, the proper selection of medical equipment ensures optimum patient care and smooth operations. These tools, from essential diagnostic tools to life-saving emergency equipment, serve as silent heroes on the frontline of healthcare.
The reliance on medical equipment in healthcare is undeniable, from diagnosis to treatment. They have improved patient care quality, shortened hospital stays, and reduced physical strain on healthcare workers. As technology continues to advance, we can only expect these benefits to become more pronounced, further underscoring the importance of investing in the right medical equipment for every healthcare facility.
This blog aims to spotlight some of these medical marvels – the vital medical equipment every healthcare facility needs. So, whether you're part of a hospital planning team, a healthcare facility manager, or just a curious mind, stay with us as we unravel the indispensable role of these essential pieces of equipment.
1. Medical procedure carts
Medical procedure carts, also known as medical utility carts or medical supply carts, are specialized mobile units used in healthcare settings to store and transport medical supplies, equipment, and medications. These carts are designed to provide healthcare professionals with easy access to essential items during medical procedures, examinations, or patient care.
One such invaluable piece of equipment is the Pace procedure carts. Designed for seamless integration into any healthcare setting, these carts offer high organization and accessibility, ensuring that time-critical procedures can be performed smoothly, ultimately improving patient outcomes.
2. Diagnostic Equipment
Diagnostic tools are essential in healthcare since a proper diagnosis is the first step in any therapy. These comprise X-ray equipment, ultrasound devices, and MRI scanners, which assist in identifying and keeping track of a number of health conditions in order to provide precise and timely treatment.
3. Life Support Equipment
Life support equipment, including ventilators and defibrillators, plays a critical role in sustaining individuals in life-threatening situations. These devices are indispensable during emergencies or in intensive care units, as they are designed to maintain or restore essential physiological functions.
4. Surgical Tools
Surgical tools play a crucial role in performing procedures with precision and ensuring patient safety. They include instruments like scalpels, forceps, and electrosurgical units that assist medical personnel during surgeries to achieve optimal outcomes with utmost accuracy and patient safety.
5. Emergency Equipment
In emergency situations, every second counts. Equipment like automated external defibrillators (AEDs), oxygen tanks, and medical kits help healthcare providers react swiftly and effectively to life-threatening situations.
6. Patient Monitors
Patient monitors serve an important role in giving valuable information about a patient's current health state to healthcare practitioners. Devices including blood pressure monitors, ECG machines, and vital sign monitors are included in this category. These devices offer real-time information on the patient's condition, enabling prompt responses to any sudden changes.
7. Laboratory Equipment
Lab equipment such as microscopes, centrifuges, and automated analyzers enable healthcare facilities to conduct necessary tests to diagnose and monitor diseases accurately.
8. Therapeutic Equipment
Therapeutic equipment refers to a wide range of devices, instruments, or tools used in healthcare settings to assist in treating, rehabilitating, or managing medical conditions or injuries. These equipment are specifically designed to facilitate therapeutic interventions and improve the well-being of patients. Therapeutic equipment can be found in various healthcare settings, including hospitals, clinics, rehabilitation centers, and even home care settings.
9. Sterilization Equipment
Sterilization equipment is critical for keeping healthcare facilities clean and safe. Autoclaves and sterilization pouches keep all medical instruments free of potentially hazardous bacteria.
10. Patient Comfort Equipment
Lastly, equipment that ensures patient comfort, like hospital beds, bedpans, and patient lifts, though often overlooked, plays a significant role in patient satisfaction and recovery.
Why Investing in Quality Equipment Matters
Investing in high-quality medical equipment goes beyond mere compliance with healthcare regulations. It's about ensuring reliability, enhancing patient care, and saving lives. Top-tier equipment provides accurate and dependable results and tends to last longer, thus offering a better return on investment.
For instance, consider a high-quality patient monitor. Its ability to reliably track vital signs and alert healthcare professionals in case of abnormal changes can make a life-or-death difference for patients in critical condition. Similarly, good-quality surgical tools ensure precision and safety during surgeries, significantly reducing the risk of complications.
In terms of durability, higher-quality equipment withstands the test of time and rigorous usage, reducing the need for frequent replacements. This durability, coupled with lesser downtime for repairs or recalibration, means uninterrupted service, enhancing the efficiency of healthcare operations.
According to a recent study published on NCBI, investing in high-quality medical equipment directly impacts patient outcomes. Moreover, the reputation of a healthcare facility also hinges on the quality of its equipment. Patients and their families gain confidence in the care provided when they see state-of-the-art, reliable equipment being used.
Maintaining and Upgrading Medical Equipment
Regular maintenance and timely medical equipment upgrades are equally essential as the initial investment in quality equipment. Regular maintenance ensures that equipment functions at its optimal efficiency and lasts longer. It also helps in the early identification of potential problems, preventing costly repairs and equipment downtime.
On the other hand, upgrading equipment allows healthcare facilities to keep pace with the technological advancements in medical science. Newer versions of medical equipment often come with enhanced capabilities, improved accuracy, and better patient comfort.
For instance, an upgraded patient monitor might be able to monitor additional vital signs or provide more accurate readings. Similarly, an upgraded Pace procedure cart could have improved design features for better mobility and user experience.
Investing in the maintenance and upgrade of medical equipment ultimately leads to enhanced patient care, increased efficiency, and cost savings in the long run.
Conclusion
The role of essential medical equipment in healthcare facilities is undeniable. These tools, ranging from diagnostic to patient comfort equipment, form the backbone of effective patient care. However, simply possessing these tools isn't enough. It's equally important to ensure their quality and reliability for optimal patient outcomes. As healthcare providers, let us commit to continual investment in quality equipment in line with our ultimate goal: promoting health and saving lives.