Pests can go beyond mere annoyance and present a considerable danger to the wellbeing of humans and animals.
As such, pest control is imperative for maintaining a healthy and safe living environment.
While it may be tempting for some homeowners to forego this service, it's imperative to recognize that prevention is superior to cure. A consistent control service not only tackles infestations before they emerge but also provides reassurance, ensuring that your home is safeguarded against potential health threats and structural harm.
Invest in the peace of mind and safety afforded by annual control to promote a healthier, more comfortable living environment for you and your loved ones.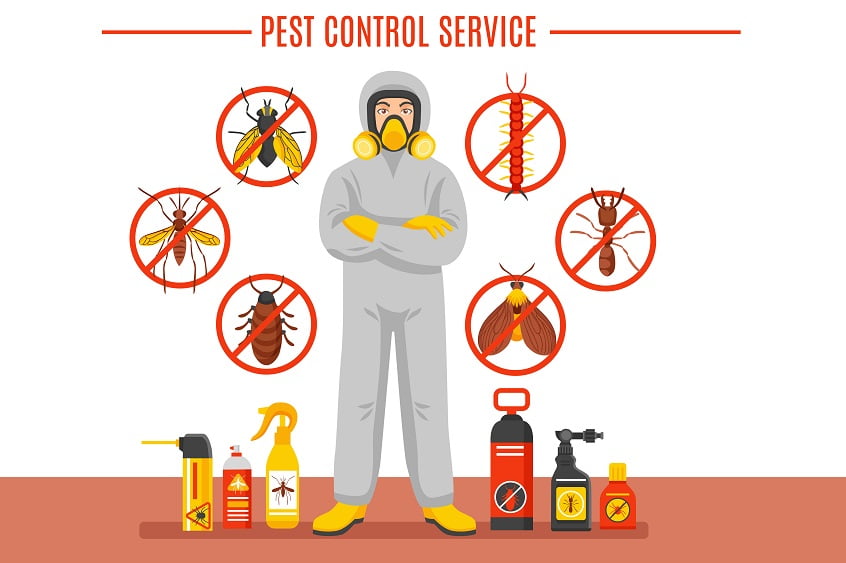 Why is Annual Pest Control Necessary?
It helps prevent infestations before they occur. Regular treatments create a barrier around your home that prevents pests from entering. This barrier makes it harder for pests like rodents, insects, and other unwanted critters to enter your home and multiply.
Pests can cause health hazards. Mosquitoes, for example, can spread diseases like malaria, dengue, and Zika. Even in winter, mosquitoes can be a problem in some areas.
Pests can cause structural damage to your home. Termites, for example, can cause significant damage to wooden structures, resulting in costly repairs. Other pests like rats and mice can chew through electrical wires, leading to a fire hazard.
What Does Annual Control Involve?
It involves a series of treatments designed to keep pests away from your home.
The frequency and type of treatment depend on the pest problem you're experiencing and the severity of the infestation.
The use of pesticides. Chemicals that kill pests and come in various forms like sprays, baits, and gels. A professional pest service provider will use the appropriate amount of pesticide to minimize any risks.
The use of traps. Traps are commonly used to catch mice and rats. Glue boards, snap traps, and live traps are some examples of traps used for control.
The use of natural and organic products. For example, essential oils, diatomaceous earth, and botanical dust. These products are safe for humans and pets, making them an excellent alternative to chemical pesticides.
Do I Need it in the Winter?
Many people assume that pests are only a problem during the warmer months, but the truth is that pests can be a year-round problem.
For example, while mosquitoes are typically associated with warm weather, some species are active even during the winter months. In fact, some parts of the world experience an increase in mosquito activity during the winter. This means that even in the colder months, you may still be at risk of mosquito bites in winter.
Pests like rodents and cockroaches can also be a problem in the winter, as they seek shelter from the cold.
It's crucial to consider pest services throughout the year to ensure that your home remains pest-free and comfortable, regardless of the season.
The Benefits of Hiring a Professional Control Service
While there are various DIY methods of controlling pests, hiring a professional service has numerous benefits.
Their expertise in identifying potential pest problems before they occur. They have the knowledge and equipment to locate and eliminate pests, ensuring that your home remains pest-free.
They use the appropriate amounts of chemicals. They use safe and effective methods, reducing the risk of harm to humans and pets.
They can provide ongoing monitoring to detect any signs of pest activity and take action before it becomes a severe infestation.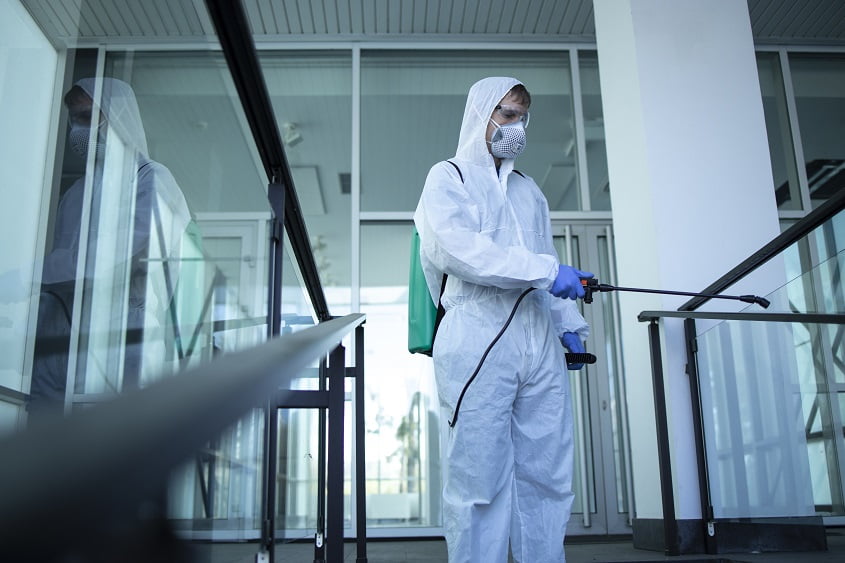 The Importance of Consistent Pest Control
Consistency is essential for effective results. Simply treating pests once may not be enough to eliminate them entirely, leaving the possibility of recurring infestations. This is why opting for annual services is highly recommended.
By receiving consistent treatment all year round, your home will remain protected against pesky critters, and infestations can be prevented before they even occur.
Furthermore, maintaining consistency is vital for the overall health and safety of your household.
Pests are known to cause a variety of health issues, from respiratory problems to allergies, particularly in vulnerable individuals such as children and the elderly.
Implementing annual control methods can help prevent pests from spreading throughout your home, minimizing the risk of potential health hazards.
Effective Control You Can Manage at Home
Keep your home clean and tidy: Pests thrive in dirty and cluttered spaces. Regularly cleaning and decluttering your home can help prevent pests from entering.
Seal cracks and holes: Pests can enter your home through cracks and holes. Sealing these openings can help prevent them from entering.
Store food properly: Pests like rodents and insects are attracted to food. Properly storing food in airtight containers can help prevent them from accessing it.
Keep your outdoor space clean: Keep your yard and garden free from debris and standing water, which can attract mosquitoes and other insects.
Hire a professional pest service provider: Professional providers have the expertise and equipment to handle pest problems effectively. They can identify potential pest problems and take preventative measures to prevent them from occurring.
Conclusion
Not just a one-time solution, annual pest control is an ongoing necessity for maintaining a pest-free home. By safeguarding your property against pests and preventing health hazards, a regular pest service can ultimately save you considerable time, money, and effort.
Embracing these proactive steps can also contribute to a healthier and eco-friendlier living environment. So, if you're wondering whether you should invest in annual control services, the answer is unequivocally yes!
It's a wise investment that ensures your home remains safe, healthy, and free of pesky pests!