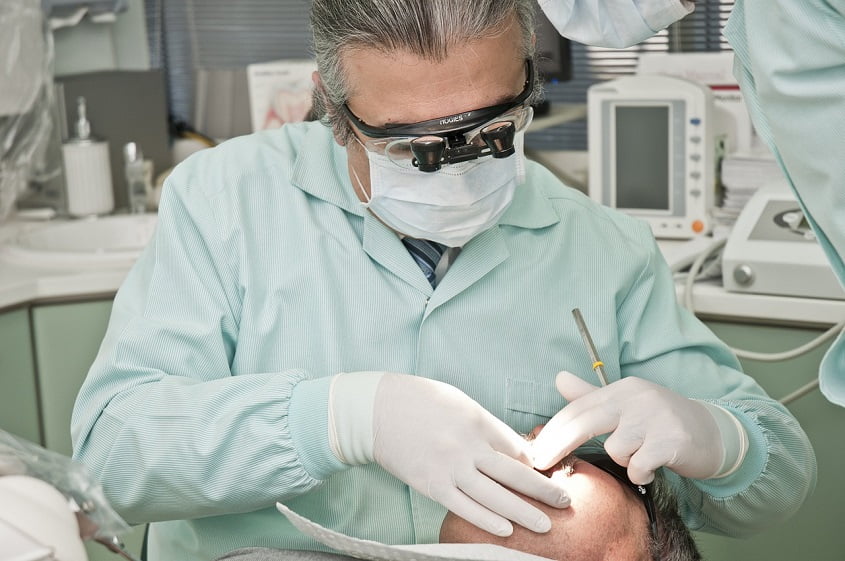 A radiant smile is more than just a cosmetic charm – it's a reflection of your overall health. With adequate dental hygiene, you can maintain a captivating smile and a robust state of health. Below, we delve into seven strategies to help you stay on top of your dental care regimen, ensuring your pearly whites remain strong and bright.
Brushing Your Teeth – The Right Way
The first step towards optimal dental hygiene is mastering the art of brushing. The American Dental Association recommends brushing twice daily using fluoride toothpaste. Yet, it's not just about frequency but technique as well.
You should angle your brush at 45 degrees to your gums, employing a circular or sweeping motion. The process should be gentle to prevent gum damage. Pay close attention to the outer, inner, and chewing surfaces of each tooth. At the same time, remember to brush your tongue to remove bacteria and freshen your breath.
Regular Dental Check-ups
Routine dental examinations form the backbone of preventative oral care. A professional cleaning twice a year helps eliminate hardened plaque, known as tartar, which regular brushing cannot remove. In addition, dentists use this opportunity to identify potential problems before they become significant.
During these visits, dentists also screen for oral cancer, a serious condition that can be effectively treated if caught early. By catching issues in their nascent stages, you can avoid more severe dental procedures down the line.
Flossing – A Necessity, Not an Option
While brushing is essential, it can't clean the tight spaces between your teeth. This is where flossing comes into play. It removes plaque and food particles from those hard-to-reach areas, preventing gum disease and cavities.
Make flossing a daily habit. If regular floss is difficult to handle, consider using a floss holder or interdental cleaners. Regardless of the tool, the goal is to effectively clean between your teeth and along the gumline.
Maintaining a Healthy Diet
Your diet has a profound impact on your dental health. A balanced diet of fruits, vegetables, lean protein, and low-fat dairy products can provide essential nutrients for optimum oral health.
Limit your intake of sugary drinks and snacks, as they can lead to tooth decay. If you do indulge, rinse your mouth with water afterward to minimize the sugar exposure to your teeth. Notably, consuming a balanced diet not only benefits your teeth but also contributes to your overall health.
Avoiding Tobacco
Tobacco in any form poses significant risks to your oral health. It stains teeth, causes bad breath, and can lead to gum disease and oral cancer. If you're a smoker or use other tobacco products, consider seeking help to quit.
Quitting tobacco can be a tough journey, but the benefits for your oral and overall health are enormous. There are many resources available to help you quit, including counseling and nicotine replacement products.
Managing Dental Emergencies
Despite our best efforts, dental emergencies can occur. Whether it's a broken tooth, severe toothache, or a knocked-out tooth, knowing how to respond in such situations is crucial.
In case of a dental emergency, contact your dentist immediately. Most dental offices have provisions for emergencies. However, until you reach the dentist, take steps to manage the situation. For example, keep your tooth moist in milk or a tooth preservation product if it is knocked out.
Medicare and Dental Insurance
Medicare, a federal health insurance program, can assist in managing the costs of your dental care. While traditional Medicare doesn't cover routine dental care, some Medicare Advantage plans do offer dental benefits.
These plans often cover services like cleanings, exams, x-rays, fillings, extractions, and dentures. Medicare also covers specific services like the wiring of teeth related to covered medical services, reduction of jaw fractures, and dental splints for certain medical conditions. Dental examinations related to renal transplant surgery are also covered.
Feel free to check here on how to get dental insurance with Medicare.
Conclusion
Maintaining good dental hygiene is a long-term commitment that pays off in dividends. By brushing and flossing regularly, eating a balanced diet, avoiding tobacco, managing dental emergencies, and understanding your dental insurance options, you can keep your teeth in top-notch condition. Your smile is a testament to your health and self-care – make it the best it can be!