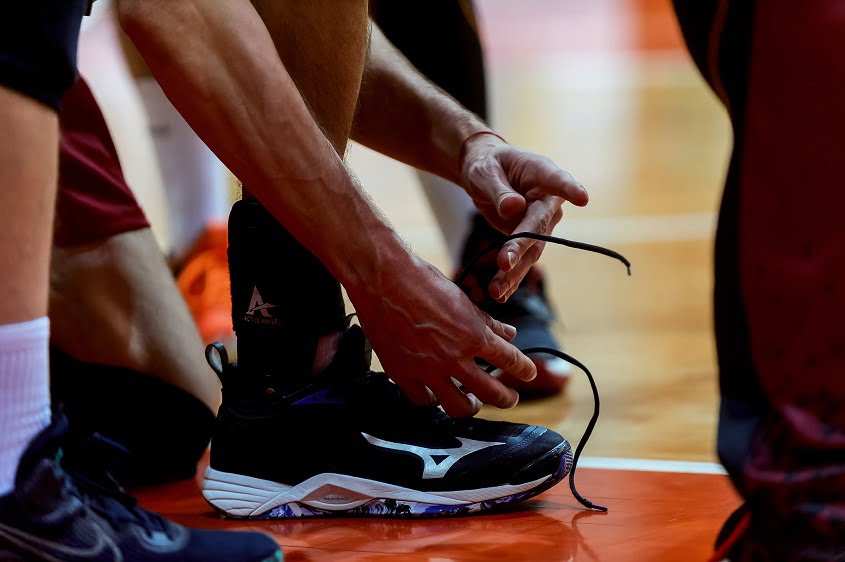 Enhancing athletic performance necessitates a holistic approach, encompassing physical training, nutrition, rest, and mental toughness. It's a complex, personalized process not determined by a universal blueprint.
A modest enhancement can yield a significant upward shift in performance levels, but achieving it is not straightforward. Therefore, to effectively navigate this challenging yet rewarding path, this article provides eight well-researched and impactful strategies to sustainably support your journey in improving your athletic capabilities.
1. Strategic Supplementation
Athletes across the globe have long embraced a variety of supplements, from protein powders to branched-chain amino acids (BCAAs), to fuel their strenuous workouts. Yet, another category of commonly overlooked supplements has started making waves in the athletic realm—Selective Androgen Receptor Modulators (SARMs).
SARMs outshine traditional supplements in several ways, most significantly through their unique ability to selectively target muscle and bone tissue. Their impact on performance is still a subject of investigation and study.
Among the different types of SARMs, Ostarine enjoys the limelight because it is the most widely studied and known. Ostarine is not FDA-approved, so it is false to say it will increase muscle mass and cause weight loss.
For research or clinical trials, buying these potent supplements from reliable vendors is essential to guarantee their safety and effectiveness.
Be careful when buying Ostarine on Etsy if you're shopping online because many vendors are touting the quality of their goods. Bear in mind that Etsy is unregulated since it is a platform. Verification by a third party is crucial before making such a choice.
2. Optimized Training Regime
Investing long hours in the gym might not yield the desired results if the time isn't spent wisely. You need to focus on working smarter, not just harder. A good example of effective training is high-intensity interval training (HIIT), which consists of brief bursts of intense exercise and rest intervals.
This approach forces the body to perform under stress and recover rapidly, enhancing endurance and strength.
In addition, resistance training plays a crucial role. It strengthens your muscles and increases your physical power, paving the way for quicker sprints and heavier lifts. Incorporating these techniques into your routine can fast-track your progress, fine-tune your fitness, and push your performance's limits.
3. Balanced Nutrition
What you consume directly affects how you perform and recover from strenuous activities. Your diet should be carefully designed to deliver the essential nutrients your body requires to function at peak levels.
Consider the following key components to strike the right dietary balance:
Complex Carbohydrates: These provide a slow and steady energy source, helping you maintain stamina during long, grueling workouts.
Lean Proteins: Proteins are the building blocks of muscle. They aid in muscle repair and growth post-workout.
Healthy Fats: Contrary to popular belief, fats are essential. They help in nutrient absorption and provide sustained energy.
Vitamins and Minerals: These micronutrients support many bodily functions, from boosting immune health to improving metabolic efficiency.
Eating right is a form of self-respect. Treat your body well, and it will reward you with enhanced performance and recovery.
4. Adequate Hydration
Hydration is a fundamental element for stellar athletic performance. While sweating it out on the field or in the gym, your body is losing water rapidly, which can lead to dehydration. As an athlete, dehydration is your enemy. It can sabotage your performance by causing fatigue, hampering your ability to focus, and diminishing your strength.
So, staying ahead of the curve is vital, keeping yourself well-hydrated before you even start feeling thirsty. Drink sufficient water before, during, and after workouts to perform at your peak consistently.
5. Regular Recovery and Rest
As athletes, we tend to equate progress with relentless training. Yet, the reality is that we grow not when we're pushing our limits but when we're resting. That's when our bodies can recover and rebuild stronger, leaner muscle fibers.
Overtraining is a slippery slope. It might seem like you're fast-tracking your progress, but it often leads to burnout and injuries. These costly setbacks can undo weeks or even months of hard work.
Therefore, it's essential to strike a balance. Integrate regular rest days into your training schedule, and allow your body time to recuperate. Moreover, never underestimate the power of a good night's sleep.
Adequate sleep bolsters muscle recovery and sharpens cognitive function—two key ingredients in the recipe for athletic success. Remember, rest is not the enemy of progress; it's an ally.
6. Mental Resilience
Often, the battle for peak athletic performance is as much in the mind as in the body. Mental resilience can act as the extra push that propels you across the finish line when your muscles are screaming for mercy.
There are several techniques athletes can use to cultivate this vital skill:
Mindfulness: This technique brings your attention to the present moment, enhancing focus and reducing stress.
Visualization involves mentally rehearsing your performance, leading to increased confidence and improved execution.
Positive Self-talk: Encouraging yourself can boost your morale, helping you push through tough challenges.
Goal Setting: Clear, achievable goals provide a roadmap to success, maintaining your motivation.
By incorporating these mental conditioning techniques into your regimen, you're equipping yourself with a potent tool to overcome hurdles and maximize your athletic prowess. After all, a strong mind fosters a strong body.
7. Preventive Measures
Taking a proactive approach to your training is one of the most effective ways to keep injuries at bay and ensure a smooth athletic journey. Rather than waiting to react to an injury, focus on preventing them in the first place.
Pre-habilitation exercises are a great starting point. They're designed to strengthen those parts of the body most susceptible to injuries. For instance, knee-strengthening exercises could be your best friend if you're a runner, minimizing the chances of knee-related injuries.
Next, never underestimate the importance of proper form and technique. Training incorrectly not only limits your progress but also invites injuries. Make it a point to learn and adhere to the correct technique, no matter your exercise.
8. Performance Tracking
Data gives you insights into your performance, helps you identify strengths and weaknesses, and guides you toward making informed decisions about your training regime. Thanks to wearable technology, monitoring your progress has never been easier today.
Wearable devices can record various performance metrics, from your heart rate and step count to your sleep quality and stress levels. This data is a personal logbook detailing your athletic journey, one workout at a time.
Moreover, these gadgets can assist in setting realistic and personalized goals. With insights about your performance at your fingertips, you can tailor your training, nutrition, and recovery strategies to meet these objectives more efficiently.
Conclusion
Striving for athletic excellence is a multifaceted endeavor. It involves a delicate interplay between physical training, mental resilience, strategic supplementation, and data-driven decision-making. Don't overlook any aspect.
Remember, consistent effort and unwavering dedication are the foundations of this journey. A comprehensive approach can yield powerful results, paving your path to becoming a better athlete.
Stay committed, focused, and remember to enjoy the journey. After all, the beauty of athletics lies not just in the destination but also in the journey toward it.