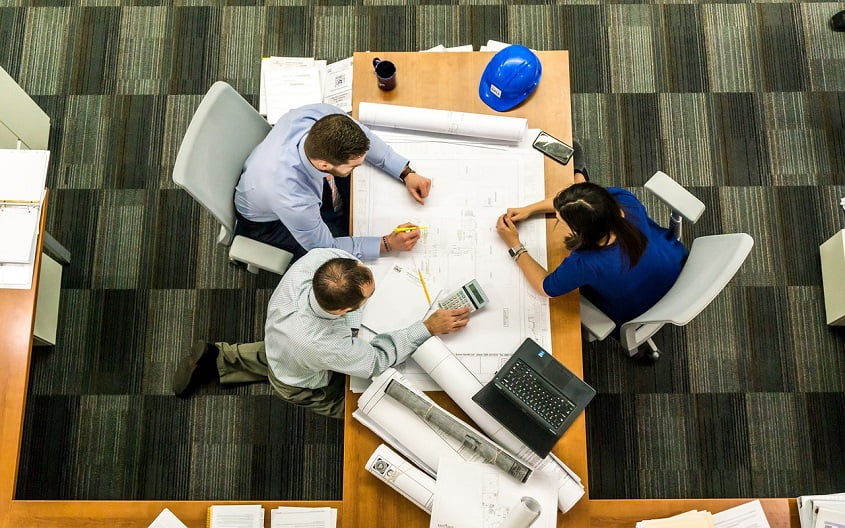 Employees are the most important assets to an organization. Hence, ensuring their well-being and satisfaction maximizes productivity and profitability.
One of the critical factors that contribute to employee satisfaction is the provision of a safe and healthy work environment. Not only is it a legal requirement, but it's also a moral obligation for employers. Additionally, employees who feel safe and secure in their work environment are more likely to be engaged and motivated.
Other than that, here are some reasons why employers must invest in health and safety in the workplace:
1. Greater Financial Burden
Construction companies and manufacturing facilities work with heat-resistant fibers. These fibers have a harmful, naturally occurring substance called asbestos. Exposure to asbestos fibers can cause serious health problems, including mesothelioma, lung cancer, and asbestosis.
Asbestos exposure can occur in the workplace in many ways, including working with asbestos-containing materials, disturbing asbestos-containing materials, and breathing in asbestos fibers released into the air.
The risk of asbestos exposure is highest for workers in certain industries, such as construction, shipbuilding, and manufacturing. However, anyone who works with asbestos-containing materials is at risk of exposure.
Employers have a legal responsibility to protect their employees from asbestos exposure. This includes providing employees with training on asbestos hazards, using engineering controls to reduce asbestos exposure, and providing employees with personal protective equipment (PPE) such as respirators.
If an employer fails to protect employees from asbestos exposure, they may be liable for any resulting health problems. Employees diagnosed with mesothelioma may be able to file a lawsuit against their employer to recover damages. You can visit www.mesotheliomahope.com to learn more about the legal options for mesothelioma victims and their families.
In addition, companies in the construction industry, manufacturing, or the army must contribute to asbestos trust funds to cover future claims from mesothelioma patients. Companies that have greater than average asbestos exposure must invest a lot more compared to other companies.
However, the financial burden mainly increases when the company is not taking asbestos policies and regulations seriously.
2. Declined Employee Performance
As mentioned earlier, one primary reason a sound HSE policy and its implementation is essential in an organization is its impact on employee morale. A study by Gallup found that employees who are in the top quartile of engagement are more likely to work for companies that invest in their health and safety. More specifically, these companies with highly engaged employees have 70% fewer accidents and incidents than the industry average.
Employees who feel safe and believe the company is concerned about their safety and well-being will likely stay loyal to the organization and perform well in their roles. On the other hand, if employees are not working in a safe environment, their performance declines.
3. Legal Trouble
Both civil and criminal laws apply to situations where the employee has injured themselves at work. If the workplace isn't safe for the employees, accidents will result in lawsuits against the company. These lawsuits impact the company's goodwill and reputation. Lawsuits also increase the financial burden of fighting legal battles or giving money for settlements. So, companies must provide a safe work environment for employees to avoid legal trouble.
Employers have a legal responsibility to train their employees to work safely. This is because unsafe acts, such as human errors and neglect, cause 88% of industrial incidents. Only 10% of incidents in the workplace are caused due to unsafe equipment.
Thereby, companies must invest in ensuring the safety of the equipment and provide relevant training to employees to avoid legal trouble.
4. Attract Partners and Investors
Ensuring the workplace is safe for the employees is also essential for showcasing responsibility. It is a competitive advantage for the firm because it helps build its reputation. On the flip side, poor health and safety performance or cases against the company because of an unsafe workplace can be a deal breaker for investors. This is because investors don't want to risk their money on a company that has to pay a lot in lawsuits. Secondly, they wouldn't want to risk their investment in a company that is at risk of closure and ban by authorities because they neglect regulations.
Other than that, even employees now opt for companies with values that resonate with them. So, if they see a report where the company has been blamed for an incident, they will not agree to work for the company. As a result, the company will be missing out on top candidates that can contribute to its profitability.
5. Increased Downtime
In production processes, downtime negatively affects production efficiency and costs. So, whenever there is an incident, the company loses out on precious time. When there is an incident, it is up to the internal HSE team to examine the cause and ensure that the machine is fit to work before it starts operations again.
If the manufacturing facility works on a time-bound project, downtime will impact its ability to meet the deadline. As a result, the company might not be able to secure future projects with the partner or might lose out on profits if the competitor's products are on the shelves before them. Also, downtime means that the employees are being paid for sitting idle, waiting for the HSE department to clear the machine before they can restart work.
How to Reinforce the Importance of Health and Safety in the Workplace?
Here are some specific actions that employers can take to create a culture of health and safety:
Provide employees with comprehensive safety training.
Involve employees in the risk assessment process.
Design mitigation plans with employee input.
Create a system for reporting and investigating accidents and injuries.
Reward employees for safe behavior.
Hold employees accountable for unsafe behavior.
Final Words
There are three reasons why a company might land into trouble with OSHA:
They neglect health and safety in the organization.
They invest in HSE but not in training the employees.
There is no culture of HSE despite having an HSE policy.
In any of the three cases, the company can land in hot waters with OSHA and face any of the five disadvantages of not prioritizing health and safety in the workplace outlined in this article. So, it is up to the organization to develop and implement a sound HSE policy by instigating an HSE culture.