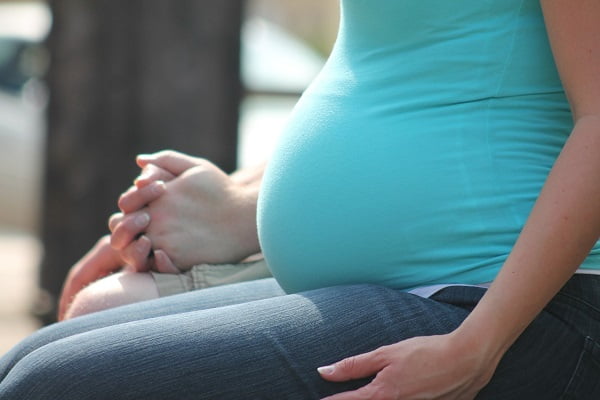 If you are pregnant, you may experience many symptoms that are otherwise not present when you are not pregnant. Pregnancy rhinitis is one such condition that can occur in pregnancy. These women feel more congested during pregnancy. Women who had underlying conditions such as asthma or allergies before getting pregnant may find their symptoms getting worse during pregnancy, particularly during the first and the third trimester.
Pregnancy rhinitis is nasal congestion that can occur and last for several weeks in pregnancy. It usually affects about 20 to 40 percent of pregnant women. While rhinitis can begin anytime, mostly, it affects women in the first trimester, and again in late pregnancy. It goes on its own after the baby is born usually within 10-15 days of the delivery.
Common symptoms of rhinitis are:
Nasal congestion
Sneezing
Runny nose – water secretions from the nose
Coughing
Sinus infections
Ear infections
Fluid in ears
How to Get Relief from Rhinitis Symptoms in Pregnancy?
Rhinitis can cause harmful side effects for both mother and baby. You should speak to your doctor if you're suffering from pregnancy rhinitis (gestational rhinitis). There are some natural ways to find relief from rhinitis in pregnancy.
The best natural ways for pregnancy rhinitis relief are:
Nasal irrigation
Nasal dilators
Self-care
Nasal irrigation
Saline irrigation (nasal irrigation) helps in clearing your congested nasal passages. There are no known side effects of irrigation.
You'll need to put saline solution into one nostril and let it come out of the other nostril. This helps clean out the nasal passages. You can do this at home with a spray bottle filled with saline. The solution contains salt water that can be used to cleanse the congestion of nasal passages. You can buy the solution from a chemist or prepare it at home. It's important to use sterile water to make the saline solution.
Nasal Dilators
Nasal dilators help to manually open the congestion of nasal passages. Studies show that they are effective, particularly at night. They are safe in pregnancy and there are no known harmful side effects of using them to either baby or the mother.
Most studies on nasal dilators have used Breathe Right or Nozovent. Both these devices dilate the nasal valves, reduce nasal resistance, and improve your nasal airflow. The response varies greatly between individuals, and can be quite satisfactory.
Self-Care
It will help to raise your head at least 30 degrees and preferably up to 45 degrees. If you lie in the supine position, it is known to increase nasal resistance to the passage of air which may worsen the condition.
A woman may also be advised to engage in light-to-moderate exercises as this can also open the nasal passages.
Other things a woman may be advised to do are:
Drink plenty of water
Don't use OTC nasal decongestants
Increase the humidity level in your room: Use a cool mist humidifier when you sleep
Involve in regular, moderate-intensity exercise to reduce congestion. First, check with your healthcare provider to understand what exercises are safe for you.
Take a warm shower or steam. Steam is soothing and helps relieve nasal congestion.
Other Prescription Products
The second group of interventions for treatment of rhinitis during pregnancy includes OTC products for nasal congestion due to pregnancy rhinitis. However, each of these products carries an FDA-mandated warning that they may not be safe in pregnancy or breastfeeding and should be taken as advised by the doctor.
Medications
If these self-care natural measures are not sufficient to keep your symptoms under control, your doctor will recommend one or more of the medications which are considered safe for use in pregnant women.
Nasal corticosteroids
Nasal decongestants
If possible, it's best to avoid medications during your first trimester in particular because that's when your baby's organs are developing. But if the condition is not under control, your healthcare provider will recommend medicines for you.
What to Avoid?
Avoid using nasal decongestants. They aren't pregnancy-safe.
Avoid nasal irritants such as cigarette smoke. It can worsen the symptoms. Avoid exposing yourself to other types of known allergy triggers such as polluted air, chemicals etc.
If your rhinitis is caused by allergies, it will be treated differently. It is better to consult a doctor. There are several medications that can be used during pregnancy. Your doctor can recommend something that's good for you and is pregnancy-safe.