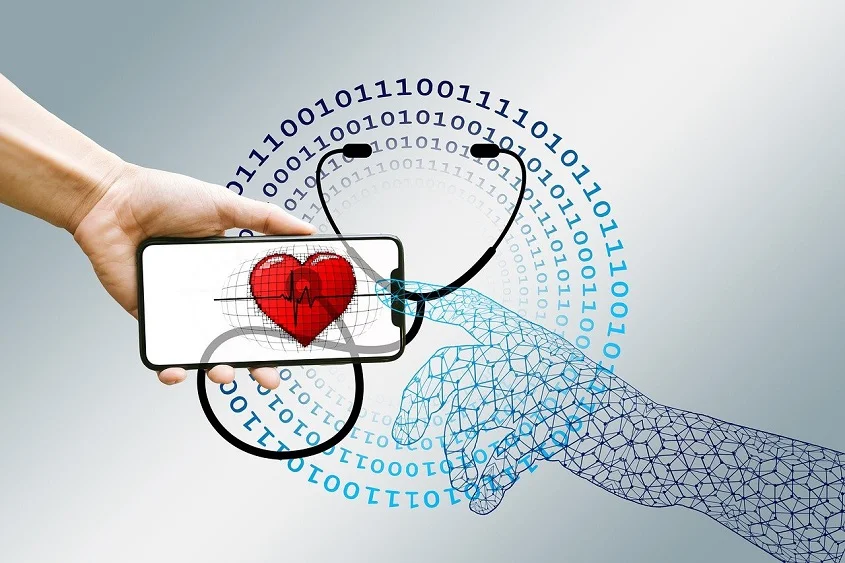 In the last few years, the scope of careers in the healthcare industry has expanded beyond hospitals. Other than nurses and physicians, qualified people are needed to manage the smooth operations of healthcare setups.
Aspiring students now have the option to pursue clinical or non-clinical job roles if they wish to pursue a career in healthcare. Clinical specialties involve direct patient interaction, while non-clinical specialties involve preventive and managerial work.
Physical therapists, veterinarians, dental surgeons, and speech pathologists are some of the in-demand clinical professions in healthcare. Clinical specialties bring with them a lot of job satisfaction but also require demanding work hours in shifts.
Saturation in clinical occupations has encouraged students to pursue non-clinical degrees. Dealing more with the operations aspect of the healthcare industry, non-clinical careers in healthcare include public health professionals, health data scientists, research associates, healthcare managers, and even social service workers.
Options to pursue a higher degree in non-clinical professions were previously not easily available. However, with research and modern teaching methods, you can pursue advanced degrees in healthcare while working full-time.
Online programs in public health offer a research-based curriculum taught by highly-qualified faculty in the comfort of your home. Having the option to study either health management or health informatics, an online masters in health informatics will open the doors of opportunity for you to work in the best healthcare systems across the globe.
If you think you're ready to start your journey to a higher degree in healthcare, we will now list the eight best healthcare careers.
1. Pharmacists
While your physician will prescribe the medications you need to feel better, your pharmacist can guide you about the dosage and side effects of your medicines. Licensed pharmacists also play a role in medical education, imparting knowledge about necessary vaccines and healthy lifestyle choices.
With an average salary of $120,000, a licensed pharmacist requires a doctorate, or a minimum of a four years master's degree (Pharm.D), followed by one year of work experience.
2. Nurse practitioners
Working at the same level as physicians, nurse practitioners have become an important point of contact between the patient and the physician. They are qualified to perform physical examinations, order laboratory tests, and prepare treatment plans for medical ailments. With a median salary of more than $110,000, a career as a nurse practitioner gives you hands-on experience in dealing with patients and immense job satisfaction.
3. Nurse anesthetists
As the name implies, nurse anesthetists are responsible for administering anesthesia to patients during surgical procedures. They are qualified to work independently and can administer pain medicines to patients as needed. They are also responsible for monitoring patients before and after surgery and ensuring they fully recover once the anesthesia has tapered off.
A nurse anesthetist requires a master's qualification in anesthesia after a bachelor's degree in nursing. While the route may appear tedious, the salary and benefits offered to nurse anesthetists are much more than those of nurse practitioners.
4. Physical therapist
Physical therapists assist clients with disorders in movement. Dealing with patients suffering from road-traffic accidents, stroke patients, or children born with physical disabilities – a career as a physical therapist gives the maximum hands-on experience with patients. It is also a physically demanding job, requiring immense strength to move arms and legs against resistance.
Physical therapists also assist professional athletes with their daily exercise routines. They can also create treatment plans and motivate their clients to reach their full potential. Becoming a physical therapist requires a minimum of a doctorate in physical therapy (D.PT).
5. Healthcare manager
Healthcare managers are responsible for the smooth running of a healthcare setup. They can have education and training on multiple aspects of a healthcare organization, such as clinical operations, healthcare laws, and business and finance operations.
Usually, having completed a medical undergraduate degree, healthcare managers pursue a master's degree in any specialty of healthcare management. With a predicted rise of 20% in employment, healthcare management is one of the most sought-after careers by aspiring pre-medical students.
6. Speech-language pathologist
A relatively new specialty, speech, and language pathologists diagnose and treat communication, language, and swallowing disorders. Speech-language pathologists particularly assist children who have autism and developmental delays in schools. They also aid in the recovery of stroke patients, helping them regain their vocalization and speech.
7. Dietitian
With more and more focus on healthier lifestyle choices, the US Bureau of Labour and Statistics predicts a 7% increase in the job outlook for dietitians. Requiring only a bachelor's degree, dietitians are responsible for assisting clients with maintaining a healthy diet. Dealing with patients suffering from obesity, diabetes, or food allergies, dietitians offer meal plans suited to each individual backed by extensive research.
8. Biomedical engineers
Biomedical engineers are medical professionals responsible for designing solutions to problems encountered in healthcare setups. Their job includes a variety of responsibilities, such as:
Maintaining and repairing medical equipment used in radiology laboratories and operation theatres.
Designing and procuring products such as prosthetic body parts and artificial internal organs.
Training clinicians and technical staff regarding the safe handling of all medical equipment.
The demand for qualified biomedical engineers has increased in demand due to new technologies being created to diagnose and treat medical diseases. With a projected growth of 10%, a career as a biomedical engineer can also lead to providing consultation to hospitals in safety and quality assurance procedures.
Conclusion
A career in healthcare offers massive exposure to people from all walks of life. While the life of a doctor, a surgeon, or a nurse is very rewarding – it may not be everyone's cup of tea. The long, grueling work hours and tedious studying can tire out a lot of ambitious medical students.
The good news is that there are still other careers in healthcare that offer a good work-life balance and allow you to serve your community. Whether working as a pharmacist, a dietitian, a physical therapist, or a clinical manager, you should aspire to fulfill your responsibilities with utmost dedication. You must understand the value your degree can bring into the lives of the clients you help. You should be the best version of yourself before you commit to serving others in your community.