At Content Guiding Group, we understand the importance of providing accurate and reliable information about health, wellness, diseases and medical conditions, to our audience. With the rise of fake news and misinformation, it's more important than ever to have a team of experts who are dedicated to ensuring that our content is of the highest quality. Our team is made up of individuals who have a deep understanding of their respective fields, and who work together to create content that is informative, engaging, trusted, and accessible. We believe that by combining our expertise, we can create content that not only educates, but also inspires and empowers our readers. Whether we're writing about health, technology, or any other topic, our goal is always to provide our readers with the information they need to make informed decisions and lead fulfilling lives.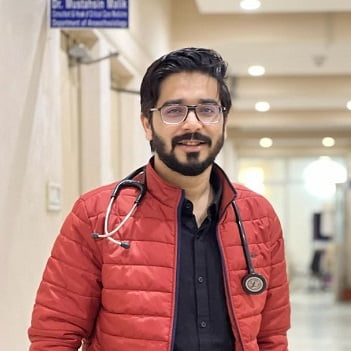 Mohammad Salman, MD, DM, Gastroenterology
CONTACT: SALMAN@DISEASEFIX.COM
Dr. Mohd Salman, popularly known as Dr. Sal, is a highly qualified and experienced physician specializing in Gastroenterology. He completed his MBBS from Jawaharlal Nehru Medical College, AMU, MD from ERA's Lucknow, and DM in Gastroenterology from Mahatma Gandhi University of Medical Sciences, Jaipur.
Currently, Dr. Salman is associated with Mahatma Gandhi University of Medical Sciences as a Gastroenterologist. He has extensive experience in the field of medicine and has previously held several notable positions. He served as a researcher at Mediconics, a leading research and innovation company that focuses on the intersection of medical science and engineering. Dr. Sal has also worked as a physician at Jawaharlal Nehru Medical College and Hospital, Aligarh University, Hamdard Medical College, New Delhi, and ERA's Lucknow.
Dr. Sal has a passion for promoting health awareness and educating the public about various gastroenterological disorders. He is recognized for his expertise in diagnosing and treating a wide range of gastroenterological disorders, including liver diseases, inflammatory bowel disease, and gastrointestinal cancers. He is highly regarded by his colleagues and patients for his friendly and compassionate approach, clinical skills, research contributions, and commitment to patient care.
Dr. Salman's dedication to improving the health and well-being of his patients is evident in his strong reputation in the medical community. He is a valuable asset to the medical profession, and his patients can rely on him to provide exceptional care with the utmost professionalism.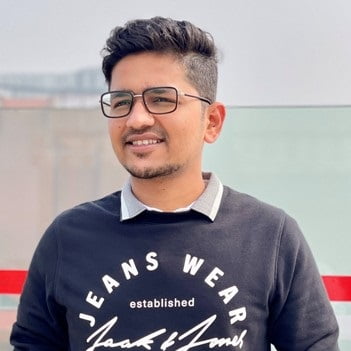 Ruman Kugashiya, MBBS, MD, Medicine
Dr. Ruman Kugashiya, MD, works at ERA's Lucknow Medical College and Hospital, Lucknow, Uttar Pradesh. He received his medical education from Smt. Nathiba Hargovandas Lakhmichand Municipal Medical College (NHL MMC), Ahmedabad, Gujarat. He specializes in Critical Care, Gastroenterology and Infectious Disease.
Dr. Kugashiya's clinical and research interests are COVID-19 new drug trial umefenovir by CDRI, and research on Stevens-Johnson Syndrome. He has authored peer reviewed publications on Endothelial Dysfunction in Individuals.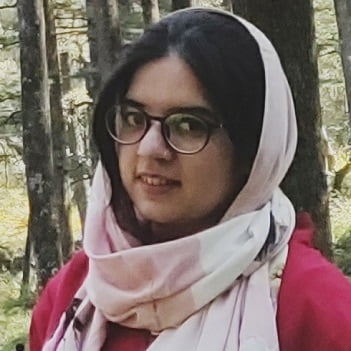 Amina Ahmad, MS, Biotechnology
CONTACT: AMINA@DISEASEFIX.COM
Amina Ahmad is a bio-technologist and aims to deliver a positive contribution in healthcare industry by spreading health awareness in general public. She completed Masters in Technology (Biotechnology) from IMS Engineering College (AKTU). Then, she moved to Jamia Millia Islamia, a technological University in New Delhi, where she worked in the Research Division of Life Sciences Department as a researcher. She was also associated with Advancells, a stem cell company, as a Research Associate and laboratory expert in the past.
Currently, Amina is associated with DiseaseFix as a Research Associate and medical content writer. With DiseaseFix, she aspires to educate people about problems associated with their health by helping them understand the disease basics and available treatment options in this new technologically advanced age of the medical arena. Her expertise includes nano-biotechnology, antibacterial benefits of plants, and neglected diseases.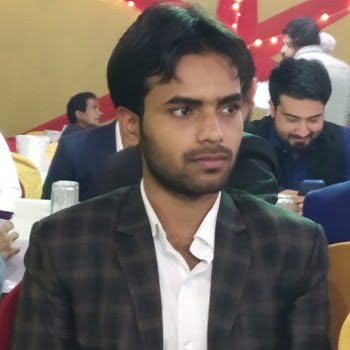 Dr. Sarfraz Ahmad, MD, DM, Interventional Radiology
Sarfraz Ahmad is an ex resident in Gen. Surgery in AIIMS, New Delhi, a medical college and medical research public university famous for healthcare and research excellence in India. He stopped working at AIIMS in 2019 and moved to Sanjay Gandhi PGI, Lucknow for higher studies and research in Radiology. He completed his graduation from Jawahar Lal Nehru College of Medical Sciences, Aligarh, and works in Radiology currently.
Dr. Sarfraz is interested in applying cutting edge technology solutions for the diagnosis and management of diseases and health conditions prevalent in Indian society. He joined DiseaseFix to live his dream of being a health advocate and create mass-level awareness in society about health problems. He writes for DiseaseFix and also conducts peer reviews as part of our Content Review Team.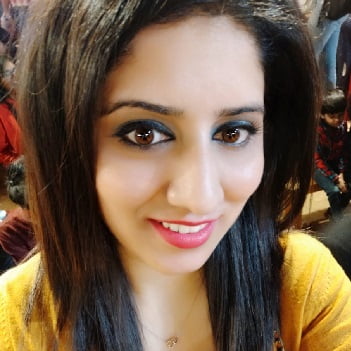 Saima Andrabi, MS, Clinical Biochemistry
CONTACT: SAIMA@DISEASEFIX.COM
Saima Andrabi is a clinical biochemist and is passionate about driving knowledge platforms for creating health awareness in the general public. She pursued her master's degree in clinical biochemistry from University of Kashmir, Srinagar followed by an internship from National Institute of pathology, New Delhi. Her areas of interest include molecular biology, immunology, medical physiology and forensic medicine. Saima is very much interested in writing medical content and wants to create awareness in public through this platform.
Currently, Saima Andrabi is working at Maxinov Solutions Private LTD as a research associate and is associated with DiseaseFix as a medical content writer.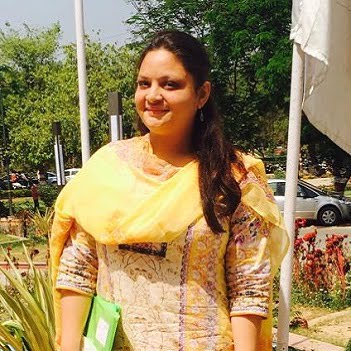 Tatheer Zehra Zaidi, M. Pharma
CONTACT: TATHEER@DISEASEFIX.COM
Tatheer Zehra Zaidi is a clinical pharmacist and pharmacologist with a master's degree in pharmacy practice. She aims to deliver a positive contribution in the field of healthcare and research. She received her bachelor's and master's degrees from Jamia Hamdard New Delhi and then joined Spirant Communication Private LTD as a Medical content writer.
Currently she is working at Maxinov Solutions Private LTD as a research associate and is associated with DiseaseFix as a medical content writer. Tatheer's areas of interest include clinical research, clinical trial disclosure, and pharmacovigilance.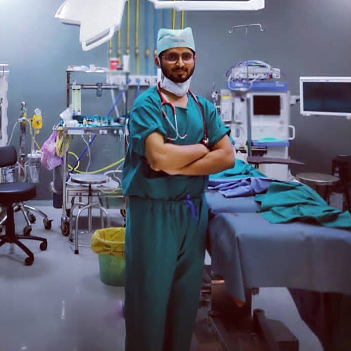 Dr. Mamoon Rashid, MBBS
Dr. Rashid is a medical doctor by profession with specialty in General Medicine. He is associated with DiseaseFix as a consultant medical editor for various diseases, particularly chronic diseases and medical treatment of cancers. Dr Rashid is associated with Jawaharlal Nehru Medical College, Aligarh and practices medicine.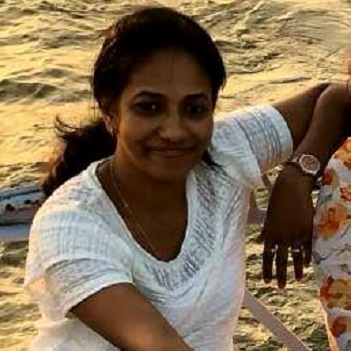 Sarita Elizabeth Thomas, MS, Microbiology
CONTACT: STHOMAS@MAXINOV.COM
With close to two decades of experience in research and scientific innovation, Elizabeth is a senior microbiologist who has put research ahead of the curve. In the past, she worked with Council for Scientific and Industrial Research (CSIR) – Unit for Research and Development of Information Products (URDIP), Chembiotek as Officer for Scientific Coordination, and with IPEngine as Senior Research Associate.
Currently, she is associated with Maxinov as a Researcher and also writes for DiseaseFix. Her areas of expertise include gene silencing, neglected diseases, and implantable medical devises.She completed her Masters in Microbiology from Pune University and P.G Diploma in IP from NALSAR University, Hyderabad.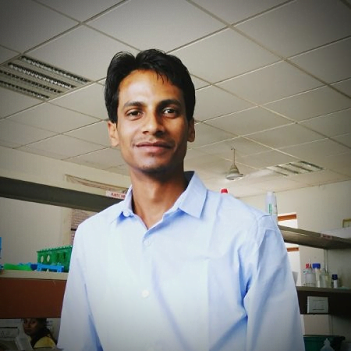 Shahid Iquebal, M. Pharma
Shahid is a pharmacologist with masters in pharmaceutical sciences and pharmacology. In the past, he worked for Maxinov Healthcare Research Division and R.P Biotech. At DiseaseFix, he is a content guide and writer. He is also associated as a researcher with Integrated Resources Pvt Ltd. currently. Shahid's areas of interests include cellular and molecular pharmacology, pre-clinical screening, and systemic and clinical Pharmacology.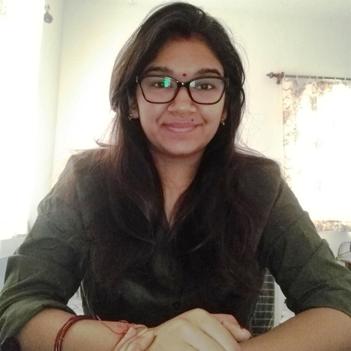 Neha Mittal, MS, Biotechnology
Neha Mittal completed graduation in Biotechnology from Graphics Era University, Dehradun and Masters in Biotechnology from Amity University, Noida. In the past, she worked with Sharon Biomedicine Ltd., DUKES Products Ltd., and Forest Research Institute, Dehradun as researcher in biotechnology. Presentably, she is associated with academic institutes and also works as a medical content writer for DiseaseFix.
Neha loves singing and dancing in leisure time. She also enjoys traveling and maintains a collection of great novels.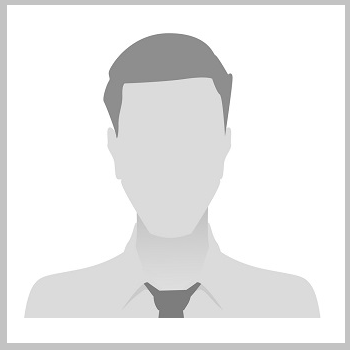 Zakariya, MBBS, MD, Medicine
Dr. Zakaria is associated with DiseaseFix as an honorary author. He has pursued MBBS and MD in Medicine from a reputed medical college. Dr. Zakaria specializes in Internal Medicine. His clinical and research interests are Nephrology and Endocrinology.
Dr. Zakaria constantly provides his valuable feedback on different diseases and contributes to the welfare of the society through his medical knowledge.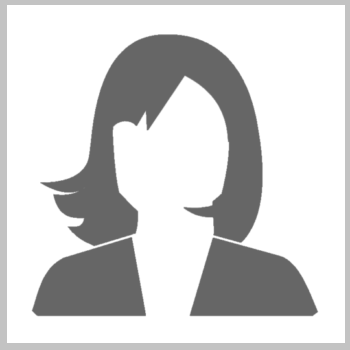 Dr. Arshi Anjum, BHMS
Arshi Anjum is a qualified homeopath who believes alternative medicine disciplines can really do wonders in certain situations and particularly for some conditions and diseases. She completed her medical education from Bakson Homeopathic Medical College, Greater Noida, India.
Presently, Dr. Anjum works as Medical Officer in Bakson Medical College. She also practices medicine in New Delhi area. Her areas of interests are skin conditions, gastro-intestinal and rheumatic diseases, and chronic conditions. She is associated with DiseaseFix and writes primarily for chronic conditions, skin diseases, and alternative treatment methods.