Though Migraines and normal headaches are perceived to be similar by many, there lies a huge difference between both. Normal headaches do not last for a long time.
Compared to that, migraine headaches last for a longer time, approximately 4 to 5 hours, and do not go away on their own.
Migraine headaches make it highly difficult for patients to function in their daily lives properly. However, with the latest advancements made in the field of medical science, multiple treatment approaches have been introduced to cope with chronic migraine pain.
Botox therapy is one of the major migraine treatments used by medical providers worldwide to ease pain.
Coming with several health benefits, this is a highly effective treatment for migraine management. In this article, you will get to know everything about this migraine treatment in a nutshell.
Understanding Botox
Produced by the bacterium Clostridium, Botulinum toxin is a neurotoxin largely used in the cosmetic and medical industry due to its increased health and beauty benefits. This neurotoxin is available in shots or injections and is injected into the body by a certified medical provider.
Botulinum toxin works to prevent a muscle from moving even though it is only for a limited time. Besides all other cosmetic uses, this medical therapy is greatly used to treat chronic migraine headaches.
In the year 2010, following the approval of the United States Food and Drug Administration (FDA), botulinum treatment was considered a primary treatment approach for chronic migraine headaches.
How does it help migraine?
This therapy creates an impact on the nerve pathways and thereby fluctuates the pain intensity. The botulinum injections are injected into the head and neck region of the body since they are the originating spot for migraines. The shots should only be administered by a licensed medical professional. Otherwise, it might lead to other complications. The neurotoxin, when injected into the body, temporarily paralyzes or stops the movement of the muscles, contributing to the onset of migraine headaches.
The neurotoxin induced in the body prevents the muscles from moving simultaneously, preventing the secretion of chemicals responsible for migraine headache pain. In this way, botulinum injection therapy is used to treat this health condition. The Botulinum toxin injections are shallow and come in a series. The patient undergoing this treatment will be required to take the botulinum shots once every 12 weeks sequentially. If you opt for this treatment, you are most likely to witness improvements only after 2 to 3 sessions.
Benefits of this treatment for migraine
This medical treatment comes with several benefits for combating migraine pain. The benefits are as follows:
Low frequency of migraines
This medical treatment significantly reduces the frequency of migraine headaches. The number of migraines and headaches every month after the treatment will come down, thereby improving the lifestyle quality of the patient. The average number of episodes experienced by a patient is not less than 14. Hence, with the aid of this therapy, this number will gradually decrease.
Low pain intensity
Besides reducing the frequency of Migraines, the botulinum shots are also responsible for reducing the level of pain. Hence, opting for medical therapy will level down the excruciating migraine pain for each episode, providing relief and making it smoother for the individual to perform their daily life activities normally.
Betterment migraine management
This therapy reduces the frequency and intensity of pain and is largely responsible for better migraine management, resulting in upgrading the quality of life. Some patients might find it severely difficult to manage chronic migraine episodes with other treatments. So, this can be a better option.
Aftercare for botulinum migraine therapy
After the treatment, following certain guidelines and aftercare will provide you with the best post-treatment results. The following are the aftercare tips you need to follow:
Adequately rest
Take a few days off after the treatment and rest as much as possible. It will help you restore your energy to return to the daily life schedule.
Avoid physical activities
Avoid strenuous physical activities such as heavy exercising, jogging, swimming, etc., for the next 24 hours after the therapy, as the sweat produced may result in infections.
Avoid hair washing
Do not wash your hair immediately after the treatment. Wait for at least 2 to 3 days before putting water on your scalp. Ask your doctor for the best advice regarding hair washing.
Stay out of the sun
Avoid sun exposure after the treatment, as the heat introduced to the scalp may lead to infections and other health complications. Also, avoid hair spas and heat-related cosmetic procedures.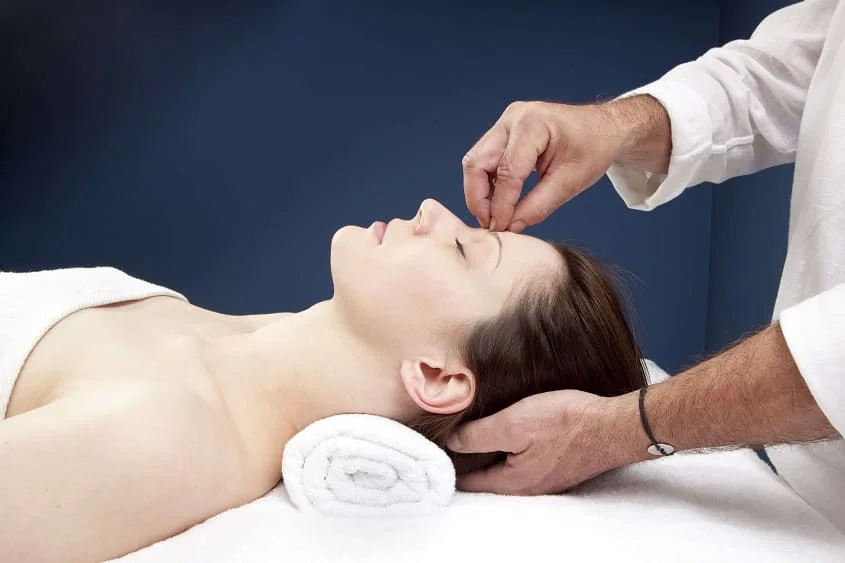 Who can avail of this migraine therapy?
Everyone cannot avail of this migraine treatment as it comes with certain guidelines. To avail of this treatment, a patient must be above the age of 18. Anyone under this age bar cannot avail of this therapy.
The patient must experience at least 14 migraines per month, having a duration of 4 hours or more. Anyone having migraines less than 14 times a month or a lesser duration will not be applicable for the treatment.
Is a doctor's consultation necessary for this migraine treatment?
Despite the high effectiveness of this migraine headache treatment, consulting a doctor can be a good decision.
It is essential to consult a certified doctor to avail of this migraine treatment because even though botulinum injections can combat migraine pain, they might lead to certain side effects.
The most common side effects one can face post-treatment are neck pain, breathing difficulties, swelling, etc. A doctor will evaluate your health condition, medical history, and severity of your migraine first.
After the doctor cautiously evaluates your health condition, he or she will recommend whether the botulinum shots therapy is appropriate for you. Hence, consulting a licensed doctor will keep you out of unforeseen complications in the future.
Conclusion
If you are suffering from a daily migraine headache, the botulinum injection treatment comes with multiple benefits and will help ease the pain.
However, since this treatment should not be supervised on your own, reach out to an affiliated health professional with expertise in giving botulinum shots for chronic migraine headaches to achieve the best results post-treatment.