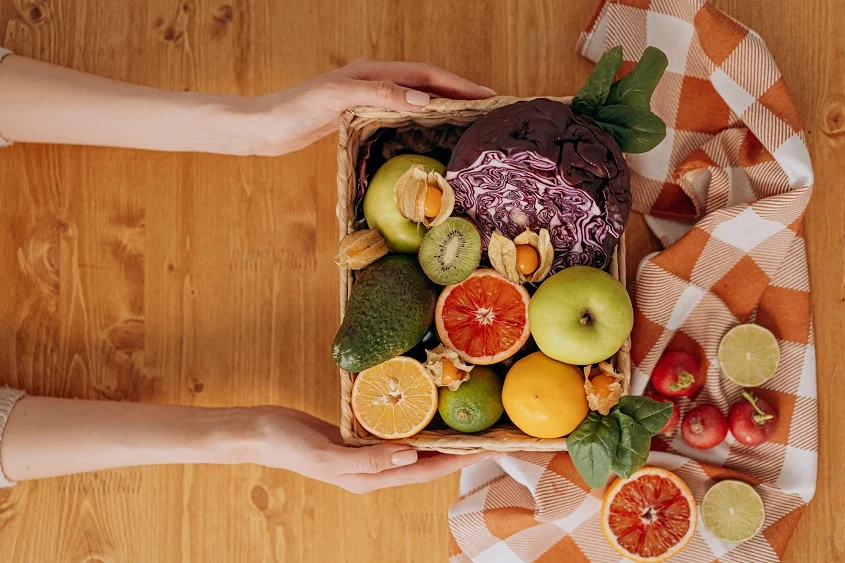 Your health is indeed your most valuable possession. While regular exercise and a balanced diet are common steps taken to safeguard this asset, seeking proper medical care remains an often underestimated cornerstone of maintaining physical and mental well-being.
Lack of healthcare insurance provision is a major deterrent, but not for people living in states like, let's say, Iowa. The Hawkeye State's dedication to well-being is exemplary. With a population of over 3.2 million, Iowans understand the significance of leading a healthy lifestyle. As of 2021, an impressive 95.2% of Iowa's population is covered by at least one health insurance plan, ensuring access to critical care. This robust insurance coverage dovetails seamlessly with the state's commitment to health.
What other kind of proactive measures can one take to keep their health in check? Let's find out.
1. Schedule An Appointment:
Prioritizing your health is an essential part of living a meaningful life, and one of the most efficient ways to do so is to schedule frequent health check-ups with your doctor. These routine appointments are critical checkpoints for evaluating your well-being, identifying any health issues before they worsen, and addressing any existing medical difficulties.
A thorough examination includes in-depth discussions with your doctor about prevention tactics, including fitness routines, personalized food suggestions, valuable supplements, and lifestyle changes customized to your specific needs. When it comes to safeguarding long-term health and well-being, frequent check-ups are nothing short of essential – so why wait? Make an appointment with your trusted healthcare professional now to start on the path to a healthier, happier self.
Let's take the example of Iowa again. If you are in the state for a holiday or a permanent resident there, ensure you get all your prescriptions from a reputable Iowa pharmacist to proactively manage any and all of your medical problems.
2. Understand Family's Medical History:
Understanding your family's medical history is essential for your health. You need to uncover if your family carries the genetic instances of heart disease, specific cancers, high blood pressure, or other prevalent conditions.
For instance, if your grandfather endured a severe heart attack at a young age, this vital information should be conveyed to your doctor. With this family health history in their hands, you and your physician can formulate a proactive strategy. Together, you can work towards managing blood pressure, and cholesterol levels, and adopting preventive measures.
In the world of health, being proactive with your family history acts as a shield, potentially averting the illnesses that afflicted your parents or grandparents. It's your way of rewriting your health journey.
3. Adopt Healthy Habits:
Avoidance is a simple but efficient way to protect your health. You can lay the groundwork for a brighter, happier future by avoiding risky behaviors and hazardous substances.
The range of these behaviors is broad, ranging from seemingly insignificant habits like insufficient sleep or overexertion to more dangerous ones like nicotine use or excessive alcohol consumption. When seemingly harmless behaviors are carried out recklessly, they can quickly escalate into significant health problems.
Prioritizing quality sleep, focusing on exercise intensity, and abstaining from cigarettes and excessive alcohol consumption are all important measures towards maintaining your health. These habits protect you not only from immediate health risks but also from long-term consequences. Remember that avoiding these dangerous chemicals is the key to living a vibrant and long-lasting life.
4. Eat Healthy:
Prioritizing your well-being starts with your plate. Healthy eating isn't just a passing trend; it's a cornerstone of life. Your body thrives on a balanced diet rich in nutrients and vitamins. Small changes in your daily meals can yield substantial benefits over time.
Replace sugary snacks with fresh fruits and vegetables, choose whole wheat bread over white, and get creative with spices to enhance your meals. Embracing variety not only delights your taste buds but also guarantees a wide array of nutrients. Prioritizing a healthy diet, along with incorporating supplements like Bio Complete 3, which features prebiotic fibers, probiotics, tributyrin, and a unique blend of natural extracts, can potentially offer benefits such as enhanced well-being, improved digestion, and increased vitality.
5. Exercise and Sleep Well:
Your dynamic combo for proactive health is exercise and sleep. Regular exercise, even if it is as simple as a 20-minute stroll or an energetic dancing session, is transformative. It increases endorphins in your system, decreases stress, improves cardiovascular health, strengthens muscles, and improves coordination and balance. Exercise improves your mental health as much as your physical health, keeping anxiety and depression at bay.
But what's the appeal? There are numerous methods to get active without spending hours at a gym. And when you do, make sleep a priority. Aim for 7-9 hours of sleep per night. It is your body's recovery period, which is necessary for healing and regeneration. Quality sleep improves your mood, sharpens your cognitive processes, and leaves you energized and ready to face life's problems.
Bottom Line:
In a world full of health contradictions and uncertainties, protecting your well-being is critical. Prioritize your health by scheduling regular doctor's appointments where you can discuss prevention tactics suited to your specific needs. Discover your family's medical history and use it to protect yourself from genetic diseases. Avoid risky behaviors and substances that endanger your health, such as insufficient sleep and toxic chemicals.
Rejuvenate your health by eating a well-balanced meal high in minerals and vitamins. Accept regular exercise as a vitality pillar. It not only improves your physical health but also your emotional well-being.