If you're planning to take your career in nursing to the next level, it pays to dedicate yourself to the cause. By committing yourself to undertaking specialized training and higher education, completing professional internship programs and placements, as well as networking effectively within your field, you can take your nursing career as far as you can imagine!
Let's discuss how you can maximize your career trajectory as a nurse, and how to make the most of the opportunities that are presented to you as an aspiring nursing professional.
Elevate your Career in Nursing with Specialized Training and Higher Education Pathways
It almost goes without saying – the best way to elevate your career in nursing is by completing specialized training and higher education.
For an undergraduate student who is seeking to become a registered nurse, a Bachelor of Science in Nursing (or BSN) is an excellent place to start. Of course, once the nursing student has completed their BSN degree, they may wish to specialize in other areas of nursing and take their undergraduate qualification up a notch.
If this is the case for you, consider a career pathway as a Family Nurse Practitioner (or FNP, for short). Of course, further specialist studies will be required – such as a Master of Science in Nursing (or MSN), or a Doctor of Nursing Practice (or DNP). Importantly, each of these courses is a postgraduate degree that requires the nursing student to have already completed an undergraduate qualification such as a BSN. To undertake a Master of Science in Nursing or MSN specifically, the student must also have passed a board examination. For students wishing to pursue an even higher postgraduate qualification again, a Doctor of Nursing Practice or DNP is a doctoral degree that can help prepare nursing graduates for a successful career as an FNP.
The best thing about each of these courses is that they can, for the most part, usually be completed online via remote study methods. Pursuing an advanced nursing career is a significant step, and selecting the right pathway is crucial. By opting for an online BSN to DNP-FNP program at Walsh University, you can achieve your educational goals with the flexibility that online and off-campus study methods offer. This approach not only accommodates your schedule but also can be more cost-effective, propelling your nursing career to advanced practice seamlessly.
Gain Professional Nursing Experience by Completing an Internship Program or Job Placement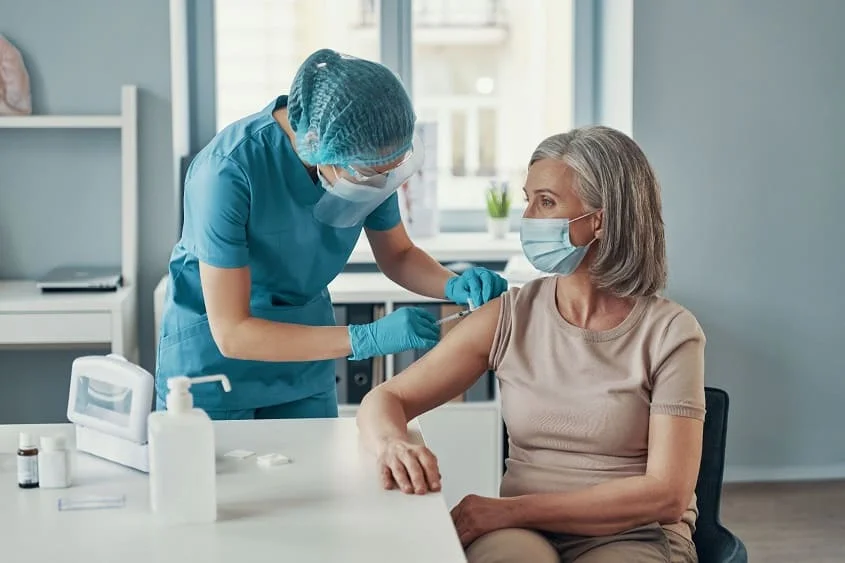 As part of your nursing studies, you will usually be required to complete a professional internship program or job placement. Often, this is a mandatory requirement of course completion, but it also provides nursing students with invaluable on-the-job, real-world, and practical hands-on training and experience. Of course, completing a nursing placement or internship program is not only beneficial because it looks good on your resume. This experience is an equally essential part of your learning, growth, and development as a nurse.
So, as a nursing student looking to gain professional experience in the field, how exactly do you apply for an internship? For starters, it helps to meet the prerequisite requirements that are asked of nursing interns. These include the internship applicant being fully vaccinated and immunized against viruses such as COVID-19, influenza, various hepatitis strains, and other infectious diseases –  such as measles, for example. Next, the applicant will also need to obtain a valid and recent background check. In most cases, they will also need what is commonly known as a working with children check.
Of course, completing an internship is not only an excellent way to gain hands-on experience. It is also the best way to build a professional network.
Make Valuable Contacts in the Nursing Industry through Professional Networking
So, you've completed your tertiary qualifications and undertaken an internship placement. Next, you may well be asking, how can I fast-track my career in nursing?
An important component of elevating your career as a nurse is to actively network. By networking with your peers and your superiors, you can make industry contacts who can help you on your journey to becoming the best nurse you can be. Making contacts in the industry through professional networking can even lead to your next job opportunity!
But, how exactly do you build a professional network? One of the best ways to do this is to join professional organizations as a volunteer. By following this path, you can build up not only your professional experience but also your reputation. Creating a reputable personal brand for yourself within your professional network can also help to take you further in your career.
If you're planning to elevate your nursing career, there are certain steps you need to take to achieve this.
By completing the relevant qualifications, you can ensure that you are educated, well-prepared, and informed on the requirements of a career in nursing. Undertaking a professional nursing placement will help to build on these learnings. Finally, networking within your industry will assist you in making important professional contacts.
Importantly, all of these steps combined will be instrumental in taking your nursing career to the highest possible level.