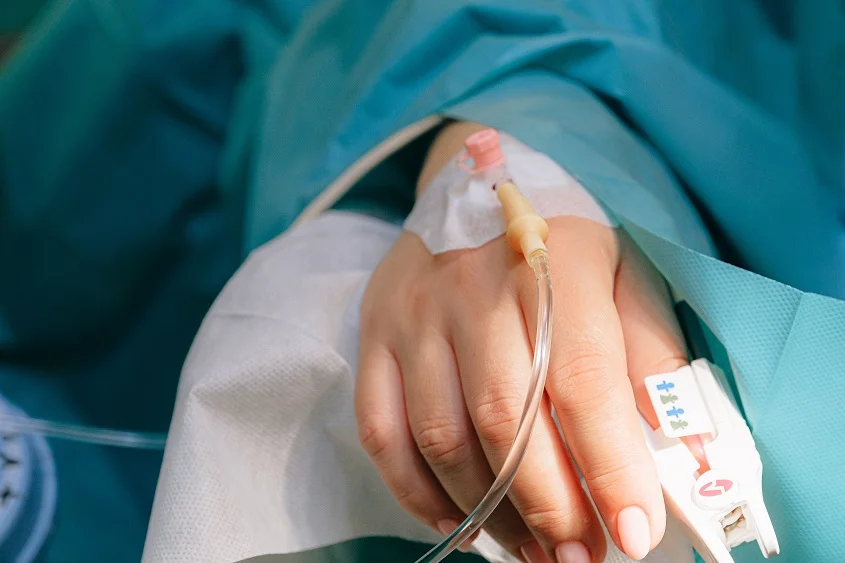 Global healthcare is constantly developing with new technology. The emergence of new vaccines and medicines provides better treatment opportunities. Technological advancements in healthcare, however, are not limited to traditional treatment options.
Healthcare technology employs the use of new equipment to solve problems, especially during the recent global pandemic. The pandemic marked a significant change in healthcare, with more companies focusing on technology. In recent years, a significant increase was observed in investments allotted to new technology.
With the needs of patients evolving, updated healthcare technology proves essential. Much of this technology has been in use throughout the pandemic, which was an important test for the reliability of these services. As healthcare providers bring these technologies into use, they will further develop to provide solutions.
These are the five latest technologies in healthcare that will prove to be the most promising.
1. Remote Healthcare and Telemedicine
Highly popularized by the pandemic, remote healthcare is emerging as a leading advancement in medical technology. The biggest reason for this was the fact that COVID is a communicable disease, and remote healthcare prevents the spread of such diseases. Diagnoses, management, and treatment done remotely were essential during the pandemic.
However, this applies beyond the realm of contagious diseases, as it can help people from rural and inaccessible areas to easily approach healthcare. With remote healthcare, people who are far from hospitals, like travelers and remote-area dwellers, can access life-saving facilities. Wearables provide a chance for remote patient monitoring, which is helpful in chronic conditions like diabetes and heart conditions. Gadgets like portable glucometers have been in use for years.
New technology, like the smallest AED now available for use, can help patients in case of a fatal event like cardiac arrest, which commonly occurs away from hospital settings and is amongst the leading causes of death. Vital signs can be monitored, which is helpful to both patients and healthcare providers.
Telemedicine provides a chance to experience better healthcare services. With much of the population being non-medical and having limited access to essential healthcare services, it promises to be a revolutionary method. Using virtual doctor visits and remote patient monitoring tools, telemedicine has continued to grow since the pandemic. Its popularity is further increased due to its universal nature with smartphones and tablets.
2. Personalized Medicine
Medicines are designed with the general population in mind. Medicine uses a versatile approach to make it accessible to many patients, while dosages are adjusted for different patients. Monitoring tools and AI technology are now enabling healthcare professionals to tailor medicines according to patient needs. This technology prioritizes patient needs, quickly gaining popularity.
By studying the patient at the individual level, it is possible to design treatment plans according to what they require. Since personalized needs are vastly different, this new technology allows this process to be fast and convenient. Personalized medicine is especially important for patients with chronic conditions. Furthermore, it is possible to suggest lifestyle changes and management based on the vital signs of patients, like blood pressure levels.
Genomic technology is being used to design personalized medicine programs. This allows more treatment options available for terminal diseases. As healthcare is becoming personalized, individuals have a better treatment and management program since it caters to their individual needs rather than following a conventional approach.
3. Medical Data Interpretation
Healthcare data analysis is important for many reasons. This data can provide various statistics, facts, and descriptions related to healthcare services, diseases, and their effects. Analysis of this data, including scans, tests, and doctor's notes regarding patients, is difficult to achieve since unstructured data can be difficult to interpret.
Using AI technology in data analysis can help optimize this process. To provide better analysis and faster compilation, AI is a reliable tool. Interpreting and analyzing data can include patient symptoms, information about disease outbreaks, treatment options, and their effectiveness. This technology can be used for better analysis and provides this data in a structured format.
During the COVID-19 pandemic, data analysis was useful in rapidly developing conditions. From symptom and variant analysis to treatment and vaccine effectiveness, this information was processed swiftly, which would never have been possible if done manually. The data obtained helped healthcare professionals to adjust their services according to the development of disease and patient needs.
4. Focus on Mental Health
Recent years have seen more focus on mental health. With the COVID-19 pandemic, mental health has become a far bigger priority than ever before. Isolation and quarantine protocols proved to be a reason for mental disorders. Remote patient monitoring, online appointments, and consultations are leading the change observed in focusing on mental health.
Patients have been able to consult mental health professionals online. With this ease of access, people living in third-world countries and remote areas can use these resources. Furthermore, people living with physical disorders and communicable diseases can access mental health care without their physical health being at risk.
Mental health professionals are available for consultation as well as therapy online. Since the pandemic, online therapy sessions have continued to grow in popularity. This form of therapy is more convenient and eliminates the need for transportation or waiting rooms.
Another popular trend is mental health apps. With increasing resources online, there is easier access for people who want to improve their mental health.
5. Increased access to healthcare data
Greater access to healthcare data is gaining more and more importance. As healthcare providers are focusing on personalized care for patients, health data for patients must be easily accessible.
With the popularity of cloud-based storage systems, patient data can be organized to provide better care. An extensive record can be maintained, which includes appointments, treatment details, and test results. This management system can result in a better provision of services and a more personalized patient program.
Value-based care is the new trend, where healthcare providers are tailoring programs for individual patients. It is both cost-effective and works in a way to make services easier for patients and healthcare providers. Online management systems allow healthcare services to be accessed remotely.
This system, however, requires the use of user-friendly portals and systems. An easy-to-use interface will allow better management of these systems. Another issue that this technology breeds is security concerns.
Conclusion
Healthcare companies are embracing technology to provide better service. In an ever-changing world that sees the use of technology increasing by the day, healthcare providers want to ensure that their services are up-to-date. The importance of technology was highly emphasized during the COVID-19 pandemic, which also served as a test for the effectiveness of these technologies.