The kidneys are two fist-sized, bean-shaped organs located below your diaphragm, one on each side of your body. They are involved in a lot of important processes in the body. These include;
Maintaining the body's water balance
Regulating the salt and mineral content of the blood
Regulating pH levels
Production of Vitamin D
Production of red blood cells.
Releasing of hormones that regulate blood pressure etc.
Despite the numerous vital functions of the kidney in a healthy body, many people neglect this organ until it is too late. You need to learn how to take care of your kidneys, the factors that could affect them, as well as how to improve kidney health with some tips or herbs for kidney health.
Factors Affecting Kidney Health
Maintaining kidney health is vital for the overall health of your body. This is because it enables you to expel toxins and produces hormones that are needed for normal daily function. Without these functions, many adverse reactions are bound to be seen.
Here are a few factors that can affect the health of your kidneys;
Exercise: Exercise can't be overlooked as it is great for your overall health. Exercise reduces blood pressure and boosts heart strength. This improves your kidney health.
You can protect your kidneys with any form of exercise you choose to partake in. It could be walking, skipping, swimming, running, or sweating it out in the gym.
Water Intake: If you don't take enough water daily, your kidneys have to work harder to expel the toxins from your body. That could lead to all sorts of complications. You should aim for four to six cups of water daily, but this could change depending on age, sex, and lifestyle.
Over-the-counter Pain Medication: According to the National Kidney Foundation, regular consumption of OTC pain medication and NSAIDs (Non-Steroidal Anti-Inflammatory Drugs) could harm your kidney. More than eight aspirin tablets daily could also adversely affect kidney function. So, if you're a pill-popper, we advise you to cut back on those.
High Blood Pressure: You should monitor your blood pressure regularly as an increased blood pressure can damage your kidneys. Normal blood pressure is below 120/80. If your blood pressure is consistently higher, you need to speak with your doctor.
Diet: A diet that is high in sugar, salt, and processed meat can adversely affect kidney health. It is important that you eat mostly whole foods, grains, and fruits for your overall well-being.
Seven Herbs That Rejuvenate The Kidneys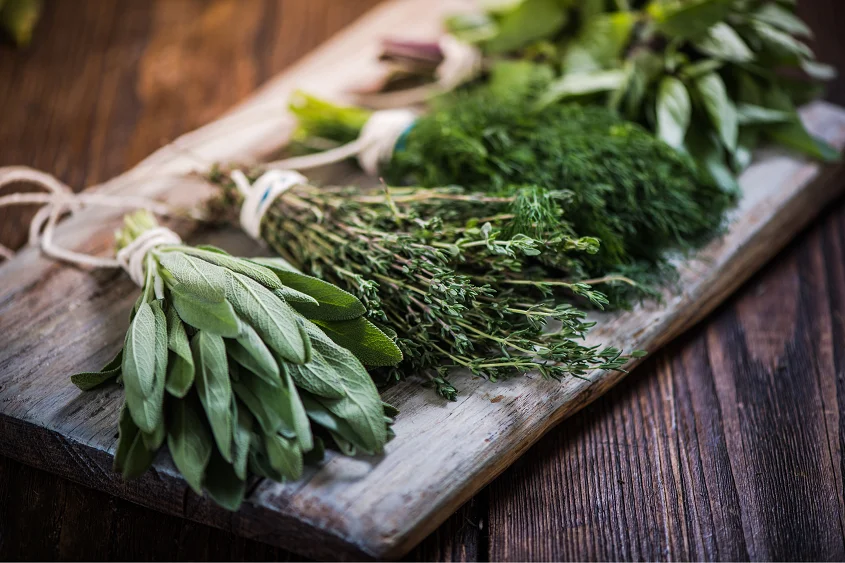 Nature is filled with plants and herbs that can help you take care of your body. Thankfully, these natural remedies are gaining ground once again. It is advised you take these medicines as supplements so that you know the proper dosage as well as any contraindications.
Here is a guide on a few herbs that will give your kidneys the boost and extra protection they need:
Dandelion Root
This herb is also known as Taraxacum officinale. It is a diuretic i.e. it removes excess fluid from the body by increasing urination. This might seem unimportant but frequent urination protects against UTIs and kidney stones.
Horsetail
This is also a diuretic and can help relieve bloating as it discourages water retention. It contains high levels of antioxidants and can therefore protect your kidneys from inflammation.
Cornsilk
This is another diuretic herb. Just as the name implies, it is made up of the long fibers found at the top of the ear of a corn. It flushes excess water from the body and could assist in the reduction of inflammation. It can also help to alleviate kidney stones as well as bladder and urinary tract infections.
Uva Ursi
This herb is also known as bearberry. It contains Arbutin which, when converted to hydroquinone by the body, serves to protect the kidney and urinary tract from infections. It also has diuretic properties.
Cranberry
This is a go-to home remedy for keeping the kidney and urinary tract healthy. It can be taken as a juice, smoothie, herbal tea, or pill. It is filled with antioxidants that protect the kidneys from oxidative stress and inflammation.
Cleaver's Leaf or Stem
Cleaver helps to activate the lymphatic system and this leads to the expelling of even more toxins from the body. It also discourages excess water retention.
Parsley
You probably know this herb as a simple garnish. However, it has a big impact on kidney health. It is filled with antioxidants that protect against oxidative stress and inflammation. Parsley also reduces blood pressure which is great for the kidneys.
Conclusion
The kidneys are vital organs in the human body. Knowing how to care for and protect your kidneys is necessary for a long and healthy life.
There are a host of herbs that, when added to your diet, help you in your mission to protect your kidneys. The results of these herbal supplements are seen almost right away.
Start protecting your kidneys today. Don't forget to share the news with your loved ones.