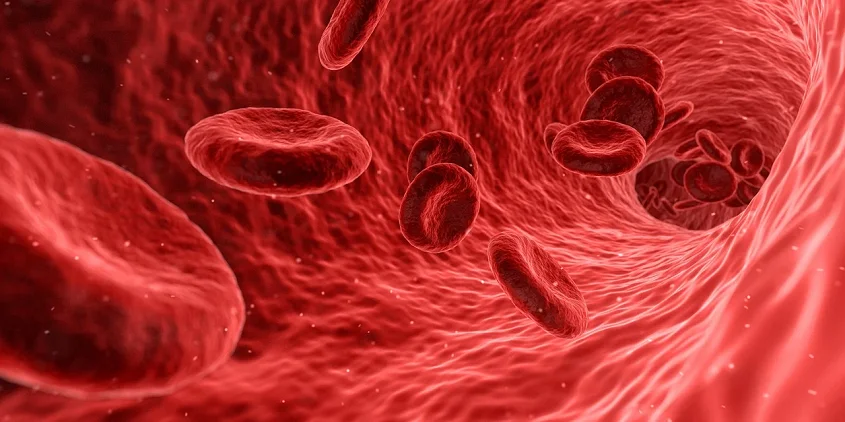 The immune system is a large and complex network of white blood cells, tissues, organs, and proteins (antibodies) protecting the human body from bacteria, parasites, viruses, fungi, and more. Hence, a good immune system protects your body from infection or disease. Also, it fights against everything, including minor conditions like colds, viral infections, and serious diseases like cancer. However, the immune system operates in a very sensitive manner.
A weakened immune system can delay healing wounds, increase the risk of infections, and cause other health problems. There are several measures you can take to give a boost to your immune system. That said, we will explore effective ways to boost your immune system naturally. From nutrition to lifestyle choices, numerous strategies must be considered to ensure a good immune system. One approach gaining attention is megavitamin therapy, which we'll explore further.
1. Megavitamin Therapy
Your immune system will perform its functions only if your body gets optimal micronutrients (vitamins and minerals), macronutrients,  trace elements, etc. Inadequate intake of these nutrients can result in nutrient deficiencies, leading to a weakened immune system. Megavitamin therapy involves consuming high-dose vitamins and minerals to support overall health and immune function. By providing the body with concentrated doses of essential nutrients, megavitamin therapy aims to optimize immune responses and enhance well-being. It's important to note that this therapy, also known as ortho molecular nutrition, should be pursued under the guidance of a qualified healthcare professional.
2. Maintain a Healthy Diet
Diet has a vital role in boosting your immune system. A balanced and nutritious diet will give your body all the essential nutrients to ensure well-being. Remember to take care of your diet to acquire strong immunity. Includes broccoli, spinach, avocados, lettuce, asparagus, blueberries, and strawberries in your diet. These healthy vegetables and fruits contain high concentrations of antioxidants that improve the body's resistance to fight against microbes like bacteria, viruses, etc.
Furthermore, consume more healthy fats in fish, nuts, olive oil, sunflower oil, peanut butter, avocados, and more. These foods have anti-inflammatory properties. Therefore, healthy fats decrease inflammation and boost the body's immune response to pathogens.
Low-level inflammation is not fatal; however, chronic inflammation results in low immune response. Incorporate healthy fat sources in your diet to protect your immune system. In addition, limit your consumption of added sugars and refined carbohydrates as they put you at risk of developing chronic diseases, such as type 2 diabetes, heart disease, etc.
3. Take Enough Sleep
It might be a little surprising that sleep is critical in boosting your immunity. Sleep is essential to maintain physical and mental health while boosting the immune system. Adequate and high-quality sleep directly connects with stronger adaptive and innate immunity. On the contrary, lack of sleep interferes with the healthy functioning of immunity. Research has shown an increased production of cytokines during sleep at night. Cytokines play a vital role in regulating inflammation in the body, and they also improve your body's immune response by sending signals to the immune cells to fight the invaders.
Therefore, to make your immune system strong enough to fight illnesses and infections, it is essential to take sufficient sleep. Sleeping at least 6-8 hours daily is necessary for a healthy immune system and body.
4. Manage Stress
Stress has a very strong association with how well your immune system works. Prolonged stress often leads to sleep disturbances (such as insomnia), loss of appetite, dehydration due to reduced water intake, and more. All these indirect consequences of stress contribute to a low immune system. Chronic stress can also damage the cells of your own body and trigger certain immune system responses, such as increased inflammation.
Stress causes an elevated production of cortisol hormone in the body. Too much cortisol in the blood causes extreme inflammation, negatively impacting the immune system. It can reduce your body's resistance to colds and other infections. Therefore, stress management is crucial to protect yourself from infections and diseases. To cope with stress, keep yourself busy, go for meditation, exercise, or consult a therapist.
5. Exercise Regularly
Being physically active is important for stress management and muscle building; it is significant in supporting your immune system and maintaining good health. However, remember that intense exercise over a prolonged period can lower your immune system. In contrast, engaging in moderate-intensity exercise can boost it.
Moderate-intensity exercises include brisk walking, swimming, bicycling, jogging, aerobics, light hiking, and more. Moderate intensity workout increases the movement of more immune cells from lymph nodes into the bloodstream. It also causes the immune cells to last up to three hours after exercise completion. Consequently, the immune cells will have additional time to identify the invaders and provide protection against them. Therefore, incorporating regular physical exercise into your daily routine benefits your immune system.
6. Stay Hydrated
A hydrated body is essential in supporting the immune system. Water is a key component of lymphatic fluid. Immune cells must flow from our blood and lymph nodes throughout the body. Water is also essential for maintaining homeostasis in the body and helps the immune system get rid of toxins and wastes.
If you ever get sick, your doctor's first instruction is to keep the water intake right. Therefore, drinking enough water daily to prevent dehydration is important. Moreover, physical activities lead to constant loss of water through sweating. You must replace the water you are losing with more water. An average man should drink about 3.7 liters of water daily, while the recommended water intake for women is about 2.7 liters daily.
Conclusion
A strong immune system keeps you from getting sick and provides a natural shield against infections and diseases. However, many people have weak immunity, which leads to a low-quality lifestyle. Low immunity puts you at risk of catching infections. Not to worry, it is possible to boost your immunity in some natural ways. If you pay attention to your diet, stay active, take proper supplements, and maintain your water intake, you can give a push to your immunity and lead a healthy lifestyle.