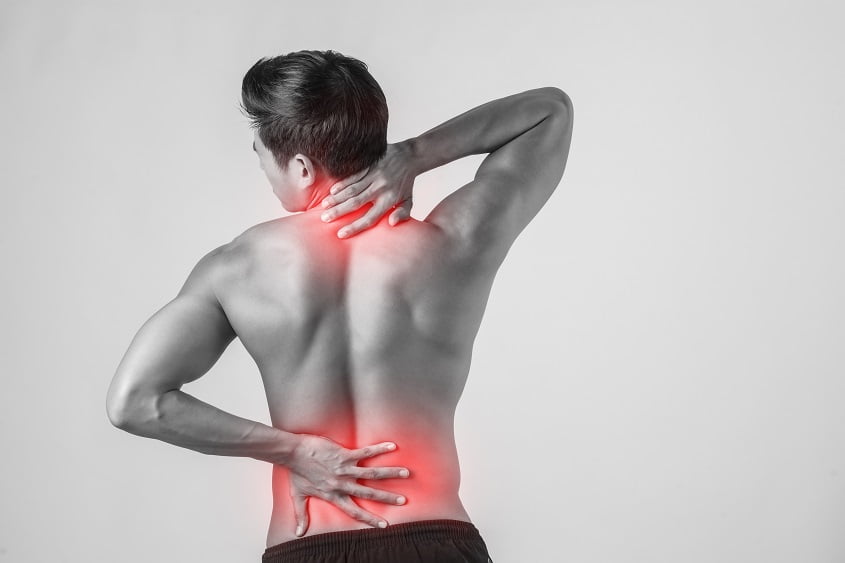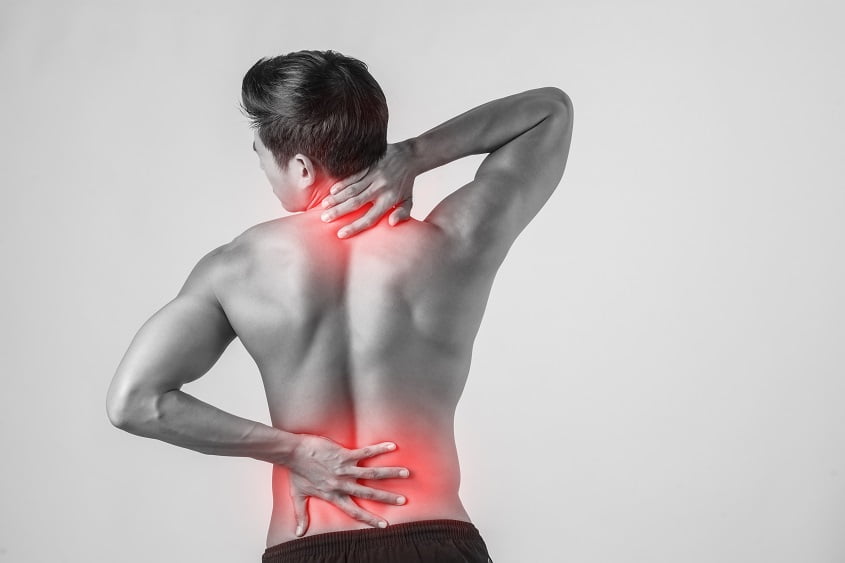 Many concerns are rising regarding human health.
Apart from senior citizens, back pain has become a big concern for youngsters. There can be various reasons for back pain.
But once it starts, it is very painful, and the individual suffering from it isn't able to do anything else. So it can give you sleepless nights.
If you are also experiencing back pain, the following suggestions will be helpful in getting off it.
Just scroll down to see it for yourself!
1. Get In A Routine OF Stretching
If your body muscles don't get any movement, they get stiff and start hurting you, increasing this pain over time. So even when you bend or get down, it hurts you more.
Therefore, you should consider getting into a stretching routine and go some exercises to make your back muscles flexible. It also includes yoga. The knee-to-chest stretch or the yoga pose known as "Child's Pose" may be useful in relieving lower back pain.
In addition, you can ease tightness in the buttocks and lower back by stretching the piriformis muscle. Finally, you can improve your mobility by gently twisting your spine while seated. These useful tactics come in very handy in the long term, and you will find relief.
2. Change Your Mattress
Sound sleep is one of the essential things in your well-being. Poor sleeping postures are one of the biggest reasons for backaches. In addition, with your overall health, back pain is also addressed with you having a great night while sleeping.
If you have trouble sleeping, there could be a big reason that the place where you sleep isn't comfortable enough. If you wake up every now and then due to the place you sleep, you must change your mattress.
Sleeping is directly related to your comfort. Hence you must consider changing the mattress immediately.
3. Get Yourself Useful Tools
Back pain can get prolonged, and we understand the fact that you are supposed to spend a busy day in the office.
And it is understandable that you can't spend all day lying in bed, as it won't provide any relief. So don't wait to get back pain relief products. You can use these tools under your clothes as they also help you correct your posture.
No matter how severe the pain is, these things provide instant relief to you. But it would be best to consider changing your routine and getting your pain sorted in the long run.
4. Imbibe Hot/Cold Cures
Therapy that uses heat or cold is another helpful technique. This cure is a cheap solution that is also simple to apply.
The cold refers to using ice packs in the place where you are feeling back pain. Hot cures refer to using hot water in a bottle and using it on your back.
Applying heat and/or cold may help relieve some types of aches. This may include lower back discomfort brought on by typical conditions such as spinal stenosis. Hot/cold therapy might be an option if you experience direct lower back pain due to a collision, a fall, or a sports injury.
Other aches that hot/cold applications may reduce torn muscles brought on by straining the back and painful muscles from activity.
5. Develop In A Routine Of Jogging
Finding peace with your back pain is hard if you don't wish to change your routine.
Therefore, you must change the process of starting your days. First, you should get up early in the morning and start your day by going out to the ground and running.
It will give you movement to your muscles, and they will start working better. Moving muscles will get bigger and better over time to escape back pain.
Initially, you may start with brisk walks, and as your muscles get used to this routine, you should get into jogging. However, even if you get rid of your back pain, don't stop the morning walks/jogging schedule. This procedure revives your health big time.
6. Work On Managing Stress
Long-term excessive stress can harm your health, including your back. Stress can alter your breathing patterns, which could lead to back pain and tightness.
In times of stress, it is also normal for people to become less active. Unfortunately, the opposite of what most individuals need in these situations is to become more sedentary. Instead of stretching or working out, you can end up suffering if you sit at a desk, recline on a couch, or stay in bed.
Instead, consider making a few little changes to your behaviors to lessen stress and lower the likelihood of experiencing discomfort connected to stress.
Bottom Line
Back pain can, at best, be exasperating and perhaps draining. So everyone wants to find the most effective fast lower back pain relief method.
By implementing the tactics mentioned above, you can achieve the most wanted comfort in your life.