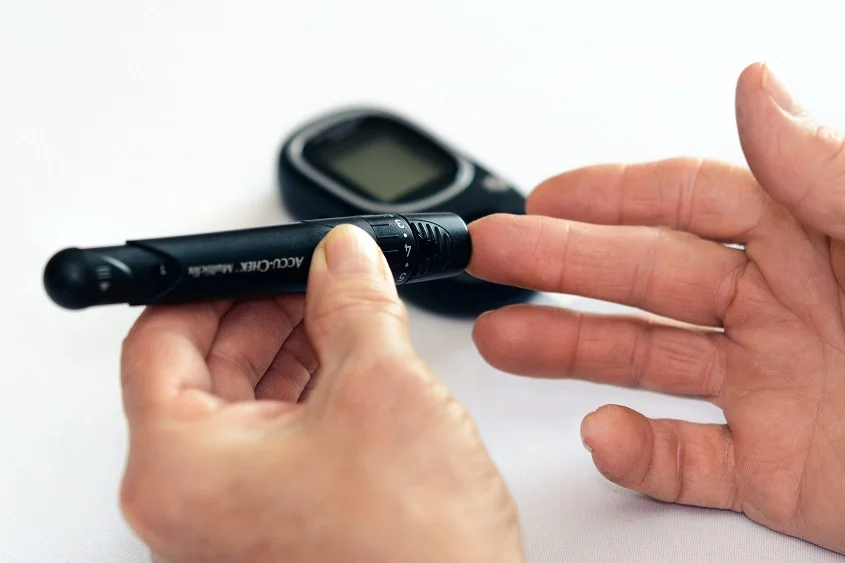 CC0 Licensed Image Courtesy of Pexels
Diabetes is one of the most recognized issues today. According to The IDF Diabetes Atlas, there are over 500 million people with diabetes globally. There are two types of diabetes, type-1 and type-2. Type-1 diabetes is a lifelong illness where your immune system destroys your pancreas. Type-2 diabetes is health-related and causes your body to lower its insulin production. Type-2 is treatable and can be reversed (The Mayo Clinic) with lifestyle changes.
If you have recently had a diabetes diagnosis, here is some advice for coping with your illness.
Consider there are Many Treatments
Diabetes is controllable if you are willing to make some sacrifices and look after your health. Fortunately, there are many treatments for diabetes today, and the technology for managing it is advancing all the time. Alongside insulin treatment, there are medications such as Semaglutide, which works by stimulating insulin secretion and slowing glucose release. There are even some positive Semaglutide side effects, such as suppressing appetite to aid with a weight loss plan.
Take Control of Your Feelings
A diagnosis of any kind can be a system shock, and your life can change. This can cause many feelings to stir up that you didn't expect. Stress, frustration, and even anger are common after being diagnosed with a life-changing illness. But these are good feelings because they indicate that you care about your health. You can use these feelings to motivate and educate yourself and make a plan to take back control of your life and tackle your diabetes diagnosis head-on.
Get Medical Advice After a Diabetes Diagnosis
Of course, being told you have diabetes, no matter the type means you will have to make changes in your life. This can be very hard for some people, and it may also mean making many lifestyle changes you weren't expecting. Speaking to your GP or staff nurses can be a great source of comfort and information. Any trained medical professional is knowledgeable about diabetes and will be more than happy to sit down with you and offer expert advice about it.
Be Aware of Ignorant People
Unfortunately, it is common for people to react negatively when they know you have an illness. Even today, epilepsy is often thought of as a condition for people with learning difficulties or brain impairment, which isn't true. One of the most common stigmas about diabetes is that you have made bad lifestyle decisions and caused it yourself. And people will judge you for it. The truth of the matter is that there are ignorant people, yet you must stay calm and educate them.
Find Out if You Can Get Financial Help
The cost of diabetes can become significant depending on where you live. According to the American Diabetes Association, the average cost is around $10,000 per year in the US. Fortunately, there are financial assistance programs for type-1 diabetes. Unfortunately, it is harder to get assistance with type-2. In nations like the UK and Canada with national healthcare, you can get free diabetes care and medication for both type-1 and type-2.
Talk with Your Friends and Family
Friends and family can be the best source of comfort when you get bad news. Just the act of calling someone or sitting down and chatting about how you feel can help remove the stress of a diagnosis. And more often than not, those close to you will offer the best support for managing diabetes that they can. Some of the best approaches to doing this include the following:
Find a good time to talk about it and introduce the diagnosis early on.
Make sure you are telling anyone in a setting and in a way that is comfortable for you.
Ask if they already know about your condition or if they can offer any more advice.
If there is a lot to get through, then talk about it in small conversations with breaks.
Remember, it's OK to be silent as it gives people time to let the news sink in.
Always state what you feel you need to and ask how they feel about the news.
Ask if there is anything more that your friends or family need to know.
Never embellish information, and provide only the facts of your specific case.
Talking about your diagnosis with the people you care about and trust opens up the possibilities of working together and getting the support you need. Just speaking about your diabetes and the implications of it can feel like the burden is lifted. From there, you can focus on your health.
Let Others Help You
After telling people you have diabetes, most of your friends and family will be willing to offer support and any help you need. Don't shun anyone who doesn't, as they will probably be shocked at the news and often call later on. It can be very hard for someone to take bad news about the people they care about, so give them time. The ways in which others can help you include monitoring blood sugar levels, helping with healthy meals, and exercising together.
Attend Diabetes Group Sessions
Like so many other conditions, it can help to talk about yourself with others going through the same thing. There is a reason that AA and NA are so popular, and that's because talking it through with others helps unburden yourself. Additionally, other people with diabetes also understand what you are going through in ways a friend or family member can't. You can find diabetes support groups online, through local communities, and by asking your healthcare staff.
Learn About Your Diabetes Diagnosis
The best way to deal with any diagnosis is to learn all you can about your condition. And diabetes is no different. There are many online resources for health in general and diabetic care. These include the UK's NHS website, the Mayo Clinic, and the American Diabetes Association. Try not to Google too much, and stick to respectable resources like the ones mentioned. These are written around established medical facts rather than personal opinions and misconceptions.
Plan for a Healthier Life
Diabetes is a chronic illness, but it is wholly manageable if you look after yourself. A healthy lifestyle dramatically decreases the negative effects of diabetes and allows you to control your condition much better. For example, you must eat healthy food in moderate amounts at set mealtimes. But if you smoke, drink, and do drugs, you will forget about these, disregard them, or you may not even have the energy to do so. As a result, your diabetes could get out of control.
Keep Up with Medical Advancements
For a long time, diabetic research and treatment stayed the same. Established treatments remained the same; you would check your blood sugar every now and then and inject some insulin if you had to. Today, medical science has improved, and you don't even need to monitor your blood sugar anymore. Continuous glucose monitoring devices can do this for you and send alerts to your smartphone. And you can even wear an insulin smart patch for treatment.
Summary
A diabetes diagnosis is stressful because it means your life will change. You will need treatment for the rest of your life, and your lifestyle may need to dramatically change. Yet as bad as this can be, how you handle it can determine how well you manage. There are numerous treatments for diabetes today that can help. And friends and family are there to offer support when you need it. And finally, there are always new things, such as smart devices, that can help you.