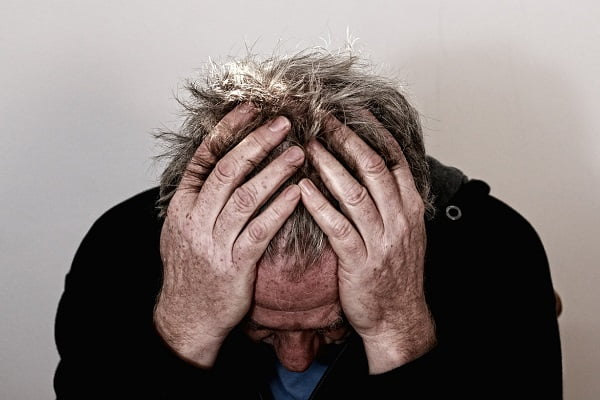 What is depression?
Ordinary unhappiness cannot be declared as a depressed condition. Instead, when unhappy thoughts are long lived, the condition becomes severe to a stage that can be described as clinical depression. Common symptoms of depression are loss of pleasure in daily life, feelings of fatigue or lack of energy, suicidal thoughts, difficulty with concentration or memory, insomnia or too much sleep, diminished interest in sex, exaggerated feelings of guilt, hopelessness about the future, etc.
If depression is severe, care and love may not be enough to treat it. Moderate and most severe depressions are treated with the help of antidepressant medications. In extremely depressed cases, patients may be administered in hospital temporarily for the treatment.
What happens when suicidal thoughts trigger?
Suicide is referred to a behavior which is mainly a result of some mental illness such as depression. In this condition, a patient might feel the need to kill himself/herself. It is a major public health problem and is considered as a leading cause of death in the United States. When painful emotions are at their extreme, suicidal thoughts are very common and death seems to be the apt solution.
Recommended:
How Successful Are Brain Stimulation Therapies for Mental Illnesses?
Suicidal thoughts are preventable and suicide should not be considered as a permanent solution to any problem. When these thoughts are high in mind, it is very difficult to bring them down. These thoughts can be compared to a sneeze streak i.e. the impulse is strong and the mind works without thinking about what is right or wrong.
When we spoke to some depressed patients, we got to know that it was very difficult for them to overcome suicidal thoughts and weird feelings. These thoughts lead to hopelessness. Patients fear that there is no hope for the future, experience hopelessness of a positive change, and think that there is no hope of stability, or no hope for any good news. Sometimes, people are not able to distinguish between minor mood changes (such as intense sadness or hopelessness) and intense depression. Suicidal thoughts arise as a desperate measure in order to reduce pain and confusion.
Loneliness and depression kills a person from within and can be observed at any age. Suicidal depression is often associated with mood disorders. Patients of clinical depression expressed that they feel broke when depression triggered which indirectly also exaggerated their suicidal thoughts. Some patients also stated that even after having a content personal life and a successful professional life, they felt that there was no need for them to live. Feelings of stress, responsibility, guilt, etc are common factors that boost the suicidal depression condition.
It might be hard to survive suicidal depression, but it is not impossible
If you or anyone close to you has symptoms of depression, he or she should not be left untreated. If attention is not given to treat to this condition, it can result in several suicidal deaths. Suicidal depression is a critical psychological condition and psychological therapies can be effective in treating it.
Depression patients should not be discouraged for their condition. Many patients who were treated successfully stated that suicidal thoughts are not a reality and it is our mind that is portraying the lie that suicidal thoughts are the only cure to depression and to their problems. Counselors and psychologists help to divert the patient's mindset towards happiness. Drug and alcohol addiction enhance suicidal thoughts and should be completely avoided. Isolation is not a cure to depression and therefore, patients should prefer living with family or friends and should feel free to discuss the condition with their caregivers. There are strong chances that even after being treated, suicidal thoughts might reoccur. Such chances can reduced with proper care and medications.