Are you a medical professional looking for the best answering service for your office? Look no further! In this post, we will provide the factors to consider to help you select the ideal answering service that caters to the unique needs of your medical practice.
Finding the right answering service can make all the difference in enhancing your office's communication and, ultimately, patient satisfaction. From handling appointment scheduling urgent calls to after-hours support, a reliable and efficient answering service becomes an invaluable asset.
Assessing the Reliability and Availability of the Answering Service
Reliability and availability should be at the top when selecting the top answering services for a medical office. It would help if you had an answering assistant that can handle a high volume of calls without any downtime or technical issues.
Look for a provider that offers redundant systems and backup plans to ensure uninterrupted service. They should have a reliable infrastructure, including backup power sources, to guarantee that your calls are always answered, even during unforeseen circumstances.
Additionally, consider the availability of the answering service. Are they available 24/7? Do they offer after-hours support? Remember, medical emergencies can happen anytime, and you want to ensure your patients can reach a live operator whenever they need assistance.
Ensuring HIPAA Compliance in the Answering Service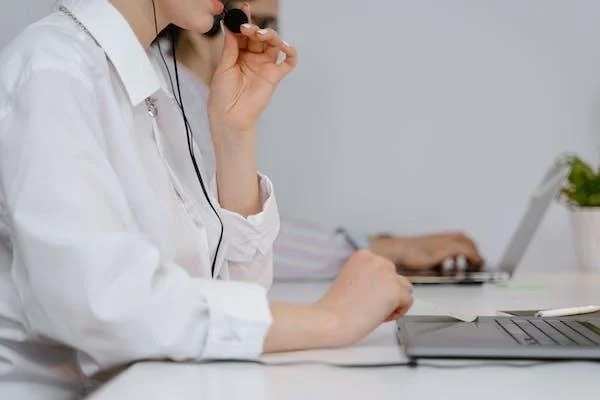 As a medical professional, safeguarding patient information is of utmost importance. Therefore, choosing an answering service that complies with the Health Insurance Portability and Accountability Act (HIPAA) is crucial.
HIPAA sets strict standards for handling protected health information (PHI). When outsourcing your calls to an answering service, you must ensure that they have proper protocols to protect patient data's confidentiality and security.
Ask potential answering service providers about their HIPAA compliance measures. Do they train their operators on HIPAA regulations? How do they handle and store sensitive information? Request documentation or certifications that prove their compliance with HIPAA guidelines.
Evaluating the Technology and Features Offered by the Answering Service
Technology plays a crucial role in the efficiency and effectiveness of an answering service. Evaluate the technological capabilities and features offered by potential providers to determine if they align with your medical office's needs.
Consider call routing, appointment scheduling, and message delivery options. Can the answering service integrate with your existing systems, such as electronic medical records (EMR) software? Seamless integration can save time and prevent errors in transferring patient information.00
Additionally, inquire about the availability of bilingual operators. If your medical practice serves a diverse community, having operators who can communicate fluently in multiple languages can greatly enhance patient experience and satisfaction.
Pricing Options and Affordability of the Answering Service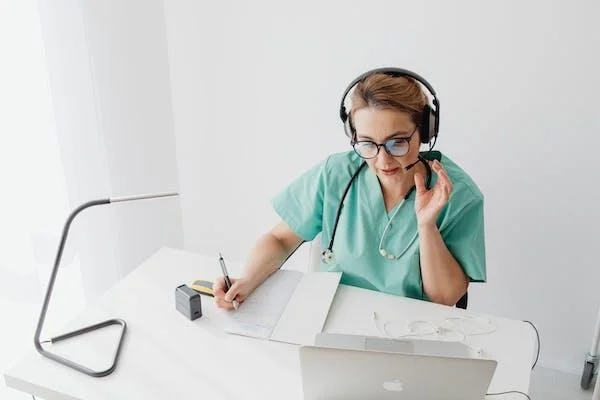 While cost should not be the sole determining factor, it is important to consider the pricing options and affordability of the answering service. Compare the pricing structures of different providers to ensure you are getting the best value for your investment.
Some answering services charge on a per-call basis, while others offer monthly plans with a set number of minutes or calls included. Assess your office's call volume and determine which pricing structure aligns with your budget and expected call volume.
However, keep in mind that cheaper does not always mean better. Consider the reputation, reliability, and quality of service the answering service provides. It is better to invest a little more in a reliable and efficient service than to compromise on the quality of patient communication.
Reading Reviews and Testimonials of the Answering Service
Before finalizing your decision, take the time to read reviews and testimonials from current or past clients of the answering service. This will provide valuable insights into the level of service, professionalism, and customer satisfaction you can expect.
Look for reviews that specifically mention medical offices or healthcare providers. Positive feedback from others in your industry can give you confidence in your choice. Pay attention to negative thoughts and evaluate if the concerns raised are deal-breakers for your medical office's needs.
You can also reach out to colleagues or professional networks for recommendations. Word-of-mouth referrals can be a reliable way to find a reputable answering service that has already proven its worth to others in the medical field.
Conclusion
In conclusion, selecting the best answering service for your medical office requires careful consideration of reliability, HIPAA compliance, technology, pricing, and customer feedback. By prioritizing these factors, you can find an answering service that meets the unique needs of your medical practice and enhances patient communication. Take the time to research and evaluate different providers to make an informed decision that will benefit your medical office in the long run.
Remember, effective communication is the cornerstone of exceptional patient care, and with the right answering service by your side, you can provide the level of service that your patients deserve. So, take the first step towards improving your medical office's communication today.