Whether we're strolling through the park, going shopping in an extravagant mall, or simply walking around our homes, we rely heavily on our feet. Essentially, they are our most loyal "vehicle," always ready to transport us from one place to another. Yet, it's surprising that such an important part of our body often ends up overlooked until it literally hurts to ignore it any longer! Have you ever taken a moment to consider the immense load your feet carry, particularly during long walks or vigorous exercise sessions? Perhaps it isn't until we start to experience discomfort that we truly begin to contemplate the wellbeing of our feet. For those with high arches, that discomfort can be a constant, uninvited companion. So, what can be done to alleviate this discomfort? Enter shoe inserts! These handy little devices can significantly alleviate the disturbances caused by high arches, making your walks, jogs, or just the continuous standing periods during your day, a bit more bearable.
In this comprehensive guide, we'll delve into the world of shoe inserts, specifically tailoring our discussion for those with high arches. We aim to shed light on why these inserts are helpful, which type you should be choosing, when it's necessary to use them, who benefits the most, and of course, shedding some light on their advantages and potential drawbacks.
Like every other detail of your home and personal space that's optimized for comfort and aesthetic appeal, why not extend the same attention to the shoes you wear? After all, footwear is where your home – your body, touches the world.
Why Shoe Inserts?
With the enormous amount of walking and standing we subject our feet to, the arch of the foot plays a crucial role in absorbing that impact. However, high arches can often lead to complications such as muscle strain, instability, and notably, pain. Shoe inserts step in as a savior in such scenarios. With the correct shoe insert, individuals with high arches can experience improved stability, balanced weight distribution, and ultimately reduced discomfort or pain.
Imagine a support system that understands the unique curves and pressure points of your foot and works tirelessly to keep you comfortable throughout your daily journey. That's precisely what shoe inserts offer. For someone with high arches, these inserts aren't just another accessory, but an essential that could significantly transform their daily walking or running experience.
Tailoring this to people's choices, we find the market constantly evolving, proposing multiple kinds of shoe inserts and catering to unique needs. Knowing which type is suited for you is therefore integral.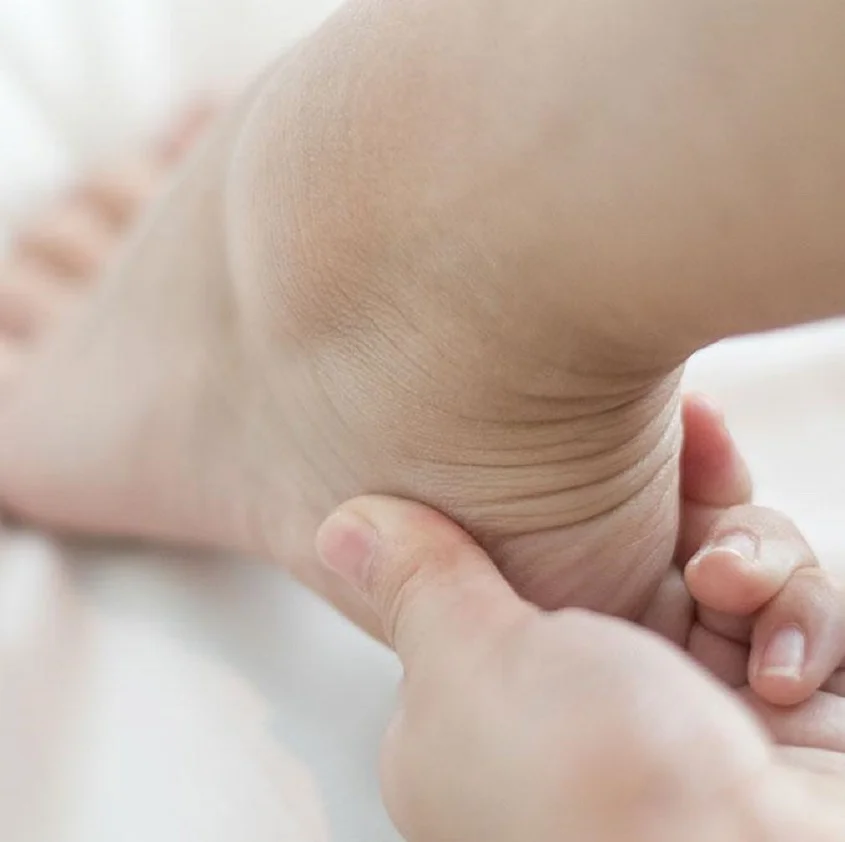 Choosing the Right Shoe Insert
With multiple types of inserts like insoles, arch supports, heel liners, and foot cushions hitting the market, the task of deciding the right fit for high arches can be daunting. What materials provide the most comfort? Does flexibility matter? Should you choose over-the-counter options, or is seeking a professional's help better?
Shoe inserts for high arches typically come in a variety of materials, including foam, gel, and cork. Each of these materials have their own set of advantages, but for high arches, foam inserts are generally the most recommended because of their superior ability to cushion and support the foot.
Flexibility of your shoe insert also holds great importance. An ideal insert should be flexible enough to accommodate the unique curvature of your arch while still offering support and comfort.
When deciding whether to go for over-the-counter options or customized ones, your podiatrist would be your best advisor. With ample experience and knowledge of foot mechanics, they can guide you toward a solution that will be effective and comfortable.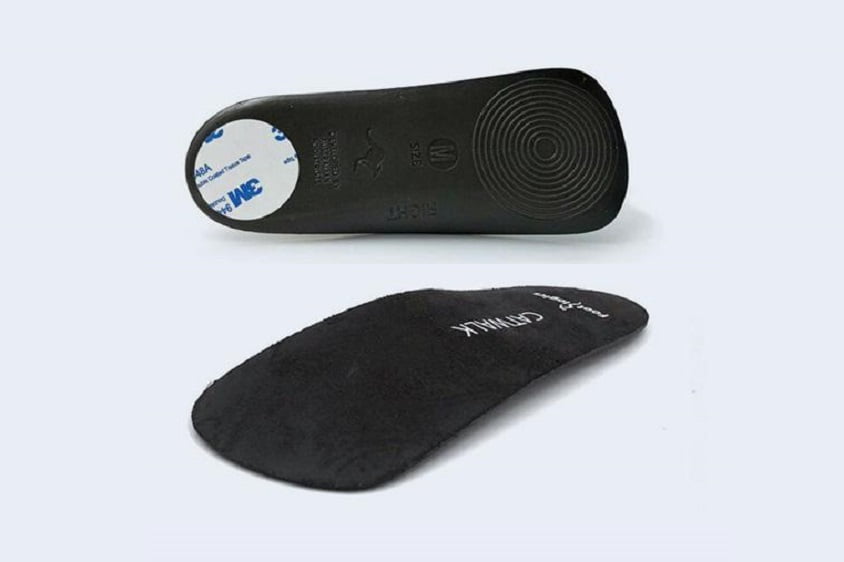 When to Use Shoe Inserts?
Just as part of a well-curated and cozy home includes a collection of beautiful yet functional pieces, so should your collection of footwear accessories. On a day filled with strenuous physical activities, shoe inserts can be your faithful aide. But even if simply strolling around the mall, exploring a new city, or enduring long periods of standing at your job, the support these inserts provide can significantly lessen the likelihood of discomfort and subsequent foot problems.
There's no hard and fast rule dictating when you should or should not wear your shoe inserts. Depending on the severity of your arch issues, you may find it beneficial to wear your inserts most of the time. This is especially advisable if you've been experiencing persistent pain or discomfort, as it allows your foot to get used to being supported effectively.
Who Benefits Most from High Arch Shoe Inserts?
While shoe inserts for high arches can undoubtedly benefit everyone, certain individuals are more likely to experience significant improvement. Individuals involved in intense physical activities, individuals who are on their feet for extended periods (like teachers, nurses, and retail workers), and those dealing with existing foot conditions commonly find the greatest comfort and support from these inserts.
Moreover, if you find that your shoes wear out unevenly or faster than expected, or if you suffer from persistent foot, leg, or back pain, employing shoe inserts could be the solution you've been searching for.
Weighing the Pros and Cons of High Arch Shoe Inserts
Much like deciding whether or not that avocado green sofa complements your living room design, weighing the pros and cons of shoe inserts is crucial.
On the positive side, shoe inserts offer enhanced support, alleviation of pain, improved foot function, and can even aid in foot condition prevention. They are also relatively inexpensive, particularly when compared to the costs associated with damage from foot problems.
On the flip side, some individuals might initially find them uncomfortable to wear, and choosing the right fit can be tricky. Over-the-counter versions might not offer the desired relief for everyone, and consulting a podiatrist for customized options can be more costly.
Conclusion:
Stepping back to glance at the larger picture, much like we do with our home's architecture and design elements, we can ascertain that shoe inserts are beyond just another accessory. If used correctly, they can revolutionize comfort for individuals with high arches, making their daily rounds much more bearable and pain-free.
Yes, there may be initial discomfort, and finding the right fit might require some trial and error (or even professional assistance). Yet, if we consider the relief and improved function that comes hand in hand with the right shoe insert, it becomes apparent why this simple foot companion deserves our attention.
After all, each step we take contributes significantly to what our day shapes up to be. And ensuring those steps are taken in comfort – now, that's a design we can all get behind! So whether you are working, exercising, traveling, or merely puttering about doing your daily activities, remember your hard-working feet deserve as much attention and care as any other corner of your beautifully curated home and life. Your feet connect you to the world. Honor that connection by providing them the comfort and support they deserve. Because ultimately, every journey begins with a single, comfortable step.
Isn't it about time you took that step with a bit more comfort and ease?