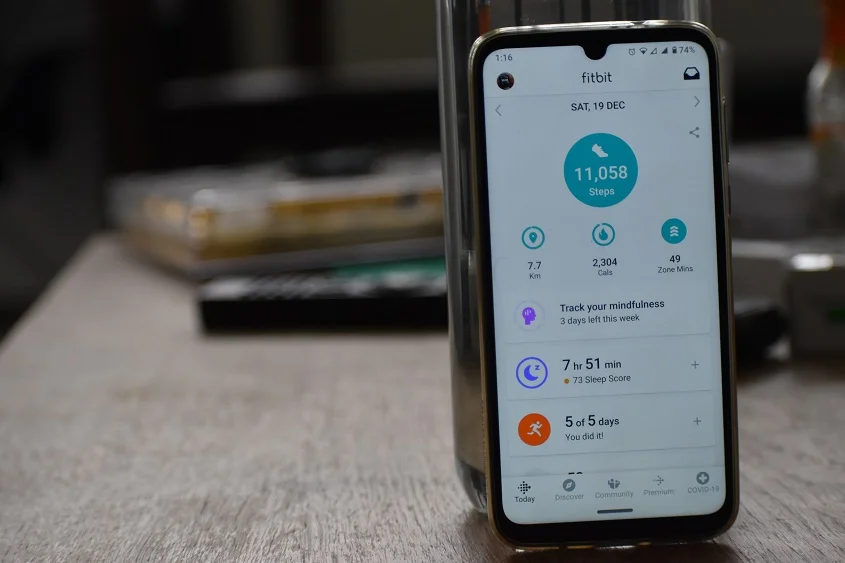 When you think about a career in the health industry, its traditional roles like doctors and nurses probably come to mind. However, not all of us have the time, financial resources or inclination to undertake this sort of extensive medical training. But that doesn't mean you need to rule out a job in healthcare, there are actually lots of things you can do which don't require any medical training at all. If you have a knowledge and passion about health and wellness then here are some ideas that you could look into to start a business, and contribute meaningfully to the field of health.
Get into Health Coaching and Consulting
Many people want to improve their overall health and wellbeing but don't know where to start. While there's plenty of information online, it's easy to become overwhelmed- plus, because we're all so unique, it's not a 'one size fits all' approach. For this reason, lots of people reach out to a health coach to help them with their goals. As a health coach or consultant you can assist your clients in developing individualized diet plans, and exercise routines and generally assist in their wellness journeys by recommending lifestyle changes they can make. Although there are educational programs out there for jobs like health coaching, personal experience, a good understanding of food and fitness and excellent communication skills are just as important. You can provide your services through one on one sessions, group classes or online platforms to best satisfy your clients' specific needs and preferences.
Become a Massage Therapist
Becoming a massage therapist is a fantastic career choice; massage can do wonders for a person's health and wellbeing making it a really rewarding job. As a massage therapist, you get to help people relax, reduce stress and relieve muscle tension. It can help reduce chronic pain, improve immunity, and do wonders for mental health too. To become a massage therapist, you usually need to finish a training program but the length and requirements of the program will vary on a few things. Different types of massage have different skills needed, for example, a hot stone massage in a spa won't be the same as a deep tissue sports massage in a gym so do some research and decide on the direction you're going to go in. You don't need to have any medical qualifications to become a massage therapist although training and experience will be needed.
Start an Organic Food Company
Organic, wholesome, and practical food options are in greater demand than ever. Start a company that specializes in organic food delivery or meal planning to cash in on this trend. Work together with regional organic farmers and vendors to find premium ingredients and create unique meal plans for single people or families. To provide wholesome meal options for your clientele, you can also think about collaborating with fitness centers or wellness facilities. You could reel in clients who are concerned about their health and value the convenience of nutritious premade meals by using effective marketing strategies and providing top-notch customer service.
Create and Sell Holistic Wellness Products
The market for wellness products and nutritional supplements is seeing rapid growth, providing a great opportunity for business people who are committed to good health. Find gaps in the market where you can launch premium supplements, such as vitamins, minerals, herbal extracts, or probiotics, by conducting research. Consider starting your own brand of health products if you're passionate about natural treatments and holistic wellness. This can include herbal teas, aromatherapy blends, organic skincare products, or even natural supplements. Make sure your products are reliable and safe by doing extensive research on the ingredients you use and where you get them. Create a distinctive brand identity and narrative to attract clients who appreciate environmentally friendly and holistic approaches to health and wellbeing. Offer your goods online, through neighbourhood wellness shops, or even at health and wellness expos and events. Create an online presence using an e-commerce platform or launch your own website. Great customer service and being easy to contact are both things that your customers will appreciate, features like live chat software for website if that's the route you decide to go down are really worthwhile.
Become a Personal Trainer
A career as a fitness instructor may be the ideal choice for you if you enjoy motivating others to adopt active lifestyles and have an aptitude for fitness. Think about earning qualifications in well-known fitness disciplines like yoga, Pilates, Zumba, or personal training. Then you could offer individual consultations, group classes, and even online training. To increase your reach, team up with nearby fitness centers or community centers Social media can be very beneficial for promoting your business and connecting with a wider audience.
Health and Wellness Blogging
Starting a health and wellness blog can be a lucrative business venture if you have a knack for writing and enjoy sharing health information. Work on creating interesting and educational material on a range of health topics- things like diet, exercise, mental health, self-care, and more. You can work on creating a devoted readership by offering helpful advice, and motivating tales from real-life weight loss stories to people's experiences of living with different health conditions. As long as your blog posts are well-researched, provide good information, and are interesting to read people will keep coming back for more. Blogs appeal to readers as they're written by 'real people' as opposed to magazine journalists, so perfect using your own tone of voice and speaking directly to your audience like you would if you were speaking to a friend or client. When you're blogging as a business, be sure to treat it as such- this means finding your niche and working out who your audience is so you can tailor your content. This stops it from becoming too vague, for example, you could write a blog that's all about weight loss and related topics to this, or you could write on a variety of topics but gear them to a specific audience (eg, new parents). Collab with relevant brands including sponsored content, affiliate marketing, and advertising to monetize your site. To further monetize your knowledge as your blog expands, you might also think about selling e-books, online courses, or coaching services.
Health and Wellness Events
Do you have experience in event planning? If so, you might have transferrable skills to start a health and wellness events business. This can be a rewarding and successful business for connecting like-minded people and allows you to showcase your expertise. Consider holding retreats, workshops, or seminars on particular health topics, these could include anything from stress reduction to mindfulness to healthy eating. You could work with local authorities, dietitians, schools, and exercise instructors. Social media is always a fantastic promotional tool for businesses, but in this case, it can be particularly useful for getting the word out there. Promote your events through things like Facebooks events and you're likely to extend your reach quickly and cheaply.
Digital Health Solutions
Technology has had a huge impact on how people manage their health in the modern world. We all use smartphones, smartwatches, and various online platforms to track our calories, sleep, exercise, and other health metrics so this opens up the door to many creative ideas. So jump on this- think about creating digital health solutions that encourage wellness and support behavior change, or track various health or medical conditions. Do your research to discover gaps in the market, then bring your ideas to life by working with programmers and designers. Ensure what you create has an intuitive user interface and is reliable through plenty of testing. App stores, social media, and collaborations with healthcare organizations or wellness influencers are all effective ways to market your digital solutions.
While some of these jobs and business ideas will mean gaining a qualification, training, and gaining experience, they're much more in reach than becoming a doctor or nurse which take many years to achieve. This way you still get to work in your preferred field, utilize your skills and knowledge and start earning money much more quickly. Be sure that regardless of what you do, you have the right training and insurance before you start.
If you were to start from scratch with your career or launch a healthcare business, what direction would you go in? Would you choose any of these ideas?