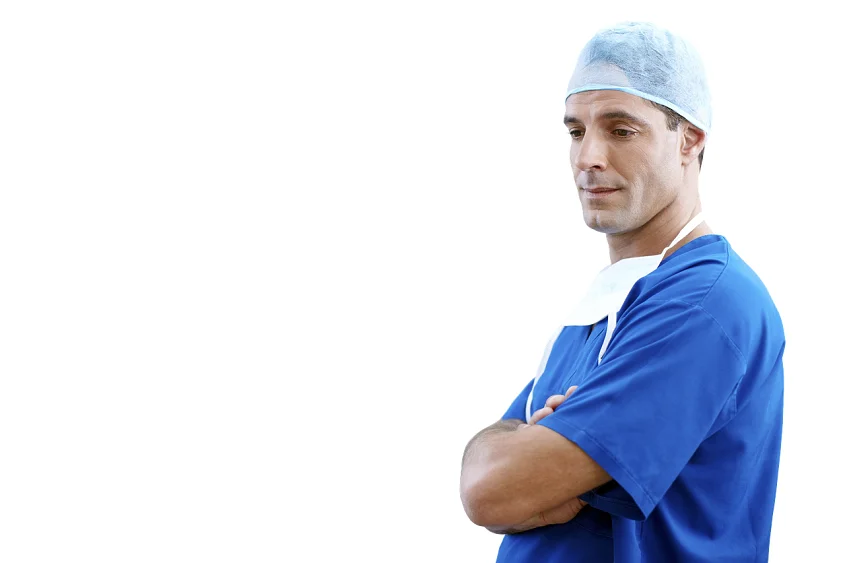 [source]
While doctors and nurses serve distinct roles, their responsibilities are deeply interwoven to ensure the well-being of patients. As the medical landscape continues to evolve, even educational paradigms shift, with programs like the online FNP program blurring the lines and emphasizing the relationship between these two professions. Today, we shall closely look at how the roles of doctors and nurses are seamlessly interlinked, ensuring great healthcare.
Nurse Vs. Doctor
Education and Training
Nurse: The educational path varies based on the level of nursing. A Licensed Practical Nurse (LPN) or Licensed Vocational Nurse (LVN) typically requires a year of training. Registered Nurses (RNs) usually have a Bachelor of Science in Nursing (BSN), an Associate Degree in Nursing (ADN), or a diploma from an accredited nursing program. Advanced Practice Registered Nurses (APRNs) pursue further education, such as a Master's or Doctorate.
Doctor: Doctors complete an undergraduate degree followed by medical school, which typically takes four years. After medical school, they undergo residency training in a specialized field, which can last between three to seven years or more, depending on the specialty.
Roles and Responsibilities
Nurse: Nurses focus on holistic patient care, which includes administering medications, monitoring patient health, providing emotional support, educating patients about their health conditions, and assisting with daily living needs.
Doctor: Doctors diagnose illnesses, prescribe medications and treatments, perform surgeries, and guide the overall treatment plan. Their role is more focused on disease management and medical procedures.
Specializations
Nurse: Nurses can specialize in areas like pediatrics, oncology, and critical care, or become nurse practitioners, clinical nurse specialists, nurse anesthetists, or nurse midwives.
Doctor: Doctors can specialize in numerous fields such as cardiology, neurology, orthopedics, pediatrics, radiology, surgery, and many more.
Decision-Making Authority
Nurse: While nurses in advanced roles like nurse practitioners can diagnose conditions, prescribe medications, and order tests in certain jurisdictions, most nurses work under a defined scope of practice and collaborate with physicians.
Doctor: Doctors have the authority to make high-level clinical decisions, including surgical decisions, complex diagnosis, and other therapeutic choices.
Patient Interaction
Nurse: Nurses typically spend more time with patients, offering bedside care, addressing immediate concerns, and ensuring comfort.
Doctor: Doctors interact with patients during consultations, diagnosis, surgeries, and follow-up appointments. Their interaction may be shorter but is critical in terms of medical decision-making.
Income and Job Outlook
Nurse: Generally, nurses have a lower salary range than doctors. However, advanced nursing roles like nurse anesthetists can command higher salaries. The demand for nurses remains high worldwide.
Doctor: Doctors typically have higher earning potential, especially in specialized fields. The demand for physicians is also continually growing, especially in underserved areas.
Work Settings
Nurse: Nurses work in a variety of settings, including hospitals, clinics, nursing homes, schools, and community health centers.
Doctor: While many doctors work in hospitals and clinics, they may also have private practices or work in research and academia.
How Are The Two Professions Linked?
Shared Patient Care
Both nurses and doctors are directly involved in patient care. While doctors diagnose conditions and prescribe treatment plans, nurses often execute these plans, administer medications, and monitor the patient's condition.
Communication
Effective communication between nurses and doctors is crucial. Nurses often serve as the eyes and ears for doctors, observing patient reactions, updating on progress or deterioration, and sharing patient concerns.
Team-Based Approach
In modern healthcare settings, patient care is typically team-based. Doctors, nurses, and other healthcare professionals collaborate, bringing together their expertise to determine the best course of action for a patient.
Education and Training
While their training paths differ, both nurses and doctors undergo rigorous education and clinical practice. They participate in ongoing education to stay updated on the latest medical advancements.
Specializations
Both professions offer areas of specialization. For instance, while a doctor might specialize in cardiology, a nurse might specialize as a Cardiac Care Nurse or even further their education to become a Nurse Practitioner specializing in cardiology.
Decision Making
Doctors usually make high-level decisions regarding patient treatment. However, nurses, especially those in advanced roles like Nurse Practitioners, also make critical decisions related to patient care, medication administration, and more.
Patient Advocacy
Nurses often play a significant role in patient advocacy, understanding the patient's needs, concerns, and wishes, and communicating them to the entire medical team, including doctors.
Procedures And Treatments
While doctors might perform surgeries or specific procedures, nurses assist during these procedures and are responsible for pre-operative and post-operative care.
Holistic Care
Doctors focus on diagnosing and treating the disease. In contrast, nurses adopt a more holistic approach, catering to the physical, emotional, psychological, and sometimes social needs of the patient.
Educating Patients
Both doctors and nurses have a role in educating patients about their conditions, treatment options, potential side effects, and recovery. Nurses often spend more time explaining and ensuring that patients and their families understand and are comfortable with the care plan.
Which Field Should You Opt For?
Duration of Education and Training
Doctor: Medical school typically takes four years, followed by a residency program that can last anywhere from three to seven years or more, depending on the specialty. Some doctors further specialize with fellowships.
Nurse: The education duration varies. An Associate Degree in Nursing (ADN) can take two years, a Bachelor of Science in Nursing (BSN) is typically four years, and advanced degrees like Master's or Doctorate programs can take an additional two to four years or more.
Cost of Education
Doctor: Medical school can be expensive, often resulting in significant student loan debt.
Nurse: While nursing education is generally less costly than medical school, pursuing advanced degrees can add to the cost.
Roles And Responsibilities
Doctor: Doctors diagnose illnesses, prescribe treatments, and guide the overall medical care of patients. They delve deeper into medical science and may perform surgeries.
Nurse: Nurses provide holistic patient care, administer medications, and monitor patients. They also educate patients and provide emotional support. Advanced Practice Nurses, like Nurse Practitioners, can diagnose and prescribe medications.
Work-Life Balance
Doctor: Especially during residency, doctors often work long hours with on-call responsibilities. Some specialties offer more predictable hours than others.
Nurse: Nurses might work in shifts (including night shifts). Some nursing roles, especially in administrative or outpatient settings, may offer more regular hours.
Income Potential
Doctor: Doctors typically have a higher earning potential, especially in specialized fields.
Nurse: While nurses generally earn less than doctors, Advanced Practice Nurses can have competitive salaries.
Job Flexibility and Growth
Doctor: While there's flexibility in terms of specialties, changing specialties can be challenging.
Nurse: Nursing offers a wide range of roles, from bedside care to administration, education, and research. Transitioning between nursing roles can be more fluid.
Endnote
Both nurses and doctors play indispensable roles in the healthcare system. Each profession requires a unique skill set, dedication, and passion for patient care.