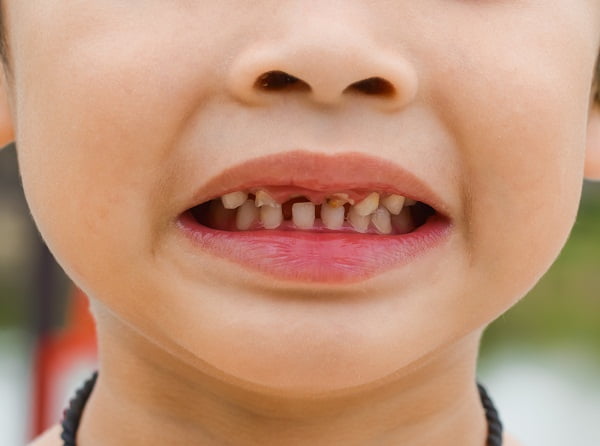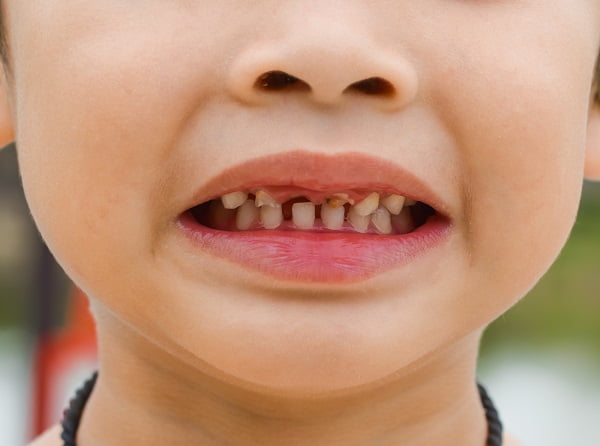 Facts about Rotten Teeth (Tooth Decay)
This is a health crisis among kids. It is not only shocking but also as wide-ranging. Though experts say that it is completely preventable, still record numbers of kids (less than 6 years of age) have rotten teeth.
A doctor, dentist Dr Jeremy Kaufman, says that he has extracted rotten teeth of the youngest child of 18 months.
Tooth decay isn't a big problem that affects only adults. Toddler and children tooth decay is also a concern for parents. About 42 percent of children aged 2 to 11 develop a cavity in their primary teeth, according to a report from the National Institute of Dental and Craniofacial Research.
What does rotten tooth indicate in kids?
Tooth decay occurs in children when bacteria within their mouth begin to destroy the primary teeth. Tooth decay is also known as rotten teeth, cavity or dental caries.
Improper dental care and not brushing child's teeth regularly (at least two times a day) can cause tooth decay. Read more about causes of tooth decay.
Unhealthy eating habits contribute to tooth decay, too in children. If your child sucks candies for long periods or eats a lot of sugary foods, he or she is at a high risk of damaging his or her teeth.
Cavities can develop when sugar-containing foods stay in the mouth for a long time.
How can you prevent decay of teeth in your kids?
To prevent damage to your child's teeth, you shouldn't allow your child go to bed after drinking milk or juice.
Brush and floss your child's teeth daily
Avoid sugary foods
Foods that are high in acid can weaken the enamel layer of the teeth and make your child more susceptible to cavities
Brush your child's teeth with a soft brush at least twice a day and after your child eats sweets
Do not use a fluoride toothpaste until your child is at least 2 years old
Once a child has developed tooth decay (rotten teeth), he will require dental treatment. Read more about the treatment of dental cavities.
Children's oral care
It is important to take good care of your child's baby teeth. They do ultimately fall out but baby teeth play an important role in helping your child bite and chew food, and speak clearly until the new teeth appears.
Always ensure the following tips:
Regular dental visit
Brushing
Flossing
Dental cleaning as needed
Parents are often concerned about when should their child first see a dentist. A child should see a dentist as he or she completes one year.
Brushing can be made fun for kids
Brushing teeth with special toothpastes and toothbrushes for kids can be a fun game. You must check out products in the market to choose the one right for your child and make brushing a fun activity for your child.
As a parent, in addition to helping in the protection of your child's baby and adult teeth, you're teaching him or her oral hygiene for the rest of your child's life.