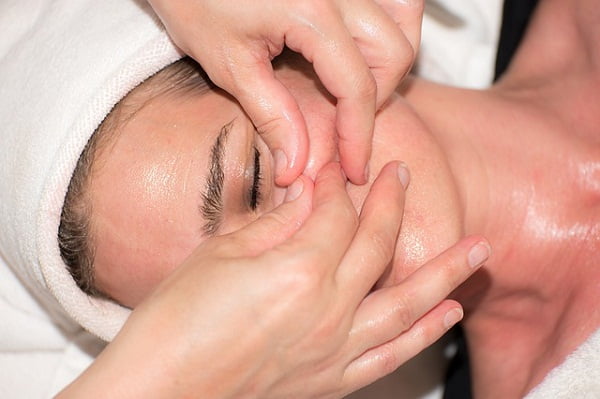 Anyone who has rosacea can understand how hard it is to get rid of the symptoms. Creams and other topical therapies are effective only to an extent. However, there is an option to that can be much more effective in many cases – laser treatment for rosacea also called laser for rosacea. The therapy uses heat from wavelengths of light to disintegrate the visible, tiny blood vessels underneath the skin.
If you have rosacea, you might be a possible candidate or not for laser or light therapy to treat the symptoms of rosacea. However, your doctor will use it along with other treatment options which will continue while you get the treatment with laser for your rosacea symptoms.
Know more about rosacea.
See also: Causes of rosacea
What is light therapy or laser treatment for rosacea?
Laser treatment for rosacea or simply laser for rosacea is the use of lasers to treat certain symptoms of rosacea. When your skin specialist (dermatologist) creates a treatment plan for you, it will often include medication or other treatment options along with laser for rosacea. He will guide you about tips manage the flare ups.
When do your require a laser treatment for rosacea symptoms?
Your doctor will likely recommend laser therapy if you are experience these conditions:
Visible blood vessels
Thickening of your skin
How does laser treatment help relieve rosacea symptoms?
A laser or light treatment can reduce (or get rid of completely) the visible blood vessels. It can also help removing thickened skin by performing laser resurfacing.
Your doctor can also recommend laser treatment to reduce redness caused by rosacea. Lasers have also been found to be useful to treat permanent redness on the face in some cases. But many patients do not get significant benefits in reducing the redness on their faces.
If you have permanent redness on your face, your dermatologist may recommend a medication along with laser therapy.
What results can you expect with a laser or light therapy for rosacea?
Most patients experience 50% to 70% reduction in visible blood vessels after 1 to 3 treatment stages. Treatments are usually given with a gap of about 3 weeks.
Some people can even see a 100% reduction in the reduction of visible blood vessels.
Laser surfacing along with cosmetic surgery can be very effective in reducing the thickening skin
How do lasers reduce the rosacea redness on your face?
There are many types of lasers that are used by doctors to treat different rosacea symptoms. One of the most effective lasers that is commonly used for rosacea is the pulsed dye laser (PDL). It is absorbed by red blood cells and destroys the lining of the visible blood vessels. This can significantly reduce the redness and flushing if the blood vessels are properly targeted.
Are results of laser therapy permanent? How long do the results last?
Remember, laser therapy is not a cure of rosacea. It helps reduce the symptoms for a period of time. The treatment for visible blood vessels may last for about 4 years. The treated blood vessels usually do not reappear but new blood vessels can form.
Thickening skin usually returns after the treatment. Your doctor will provide you medication to avoid thickening of the skin.
Possible side effects from laser treatment for rosacea
The side effects of a laser treatment for rosacea depend on the skill and expertise of the person performing the therapy. Commonly observed side effects of a laser therapy for rosacea are:
Rash of purple or red spots
Skin tightening
Skin itching
Pain
Scarring of the skin though it is rare is the treatment is done by a skilled doctor
Are you a right candidate for laser treatment for rosacea?
You should openly talk to your doctor (an experienced dermatologist) to know if you're a candidate for laser treatment. Laser treatment should not be used in all cases of rosacea. For example, it should not be used if you have a tan or are dark skin. It's also not good for someone who:
easily gets scars
has a blood-clotting disorder
has an insulin-dependent diabetes
is pregnant
Laser treatment can be quite expensive. Most medical insurances do not cover them. Typically, they can cost around $400 to $600 per session. But if you are a right candidate for it, it may be worth it. But you should talk to your doctor about possibilities of its success, as the therapy may not always work for everyone.
What kind of credentials should you look for in your doctor who performs laser surgery?
Every licensed practitioner is not equally skilled. Laser for rosacea require extremely skilled hands to be successful. You should verify if your doctor has these credentials before you zero down on a doctor for the operation:
being a license holder is practically the minimum requirement, but you need to look for more in the surgeon or the practitioner
Medical professionals including doctors, physician assistants and registered nurses only should operate facial lasers for rosacea or for other condition
The center should have a doctor for on-site supervision so that if there is a problem, appropriate measures could be taken accordingly
Try to get any reference form someone you know about such as from your friend or a family member or a relative
You can also call the major manufacturers of the lasers and ask them who the top doctors are in a particular area