Bath bombs are a fantastic addition to your hot tub bath. They are a fusion of nice fragrant, calming essential oils and vibrant colours. In addition, they offer skin-nourishing ingredients. Bath bombs help us enjoy a warm relaxing bath to ease off the day's stress.
Most bath bombs contain ingredients that benefit a lot during pregnancy. There are some ingredients though that may be harmful to use during pregnancy. The key consideration when choosing from a variety of bath bombs for sale during pregnancy is the ingredients. Read and understand the ingredients and also consider consulting your doctor on the best bath bombs to use. The three key ingredient categories include;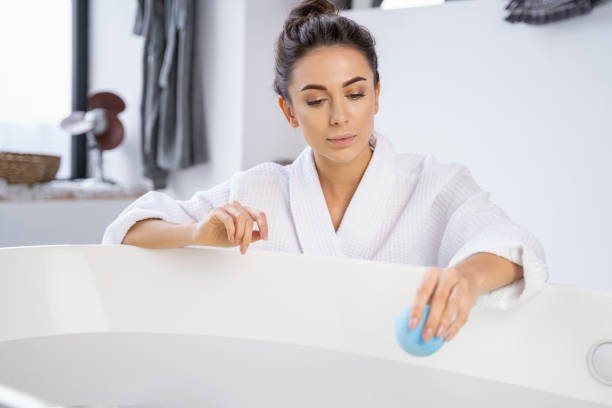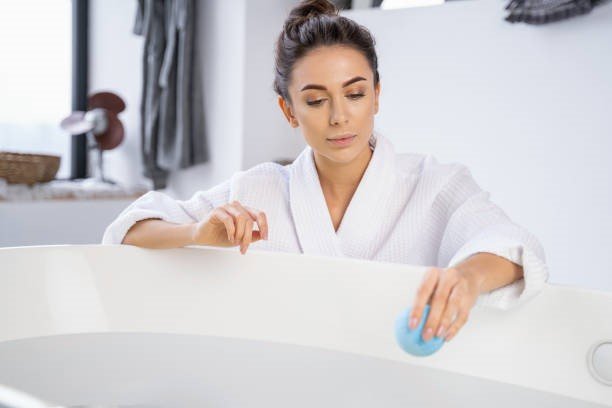 Essential Oils
They are compounds that are extracted from plants. They contain a unique scent or flavour. The bath bombs have these essential oils to enhance their fragrances naturally. Their scent helps relieve stress and anxiety, cool off migraines and headaches, help reduce inflammation and help improve sleeping patterns.
Synthetic Fragrances
These are replicas of natural scents that are artificially prepared. They contain chemical compounds of aromatic materials. They include Benz aldehyde. Benzyl acetate, benzyl alcohol ethanol and limonene. They give attractive scents to bath bombs. Caution needs to be applied when choosing the right synthetic fragrances as some may cause negative effects on the skin – resulting in irritation. They may also cause bacterial vaginosis.
Colourants
You've seen different bath bombs have different colours on them. It is associated with the different colourants used in the preparations of bath bombs. Making the choice to use bath bombs with natural colourants gives the user peace of mind due to reduced risk of skin infection or development of UTIs.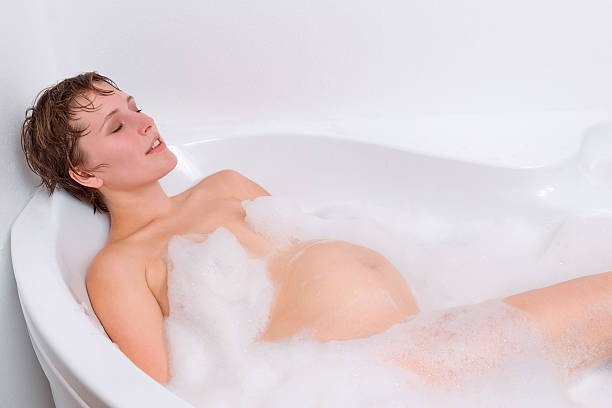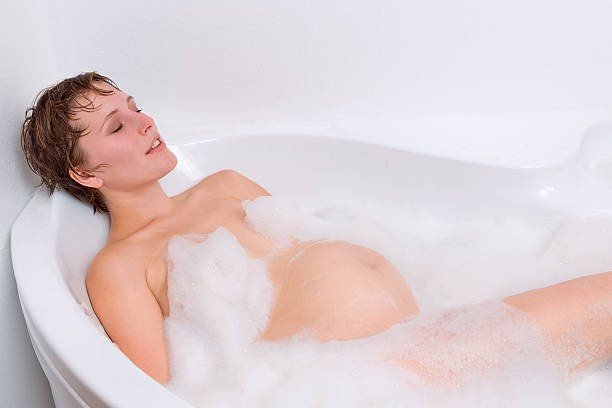 Avoid Some Essential Oils
Bath bombs contain two common ingredients; Sodium bicarbonate and citric acid. These two ingredients are considered safe for pregnant women. They have no negative effects on the body whether used internally or externally. Bath bombs also contain two other key ingredients. They are Essential oil and Synthetic fragrances. These two ingredients are of different types. Some types of essential oil and synthetic fragrances are considered not safe to use during pregnancy.
Some of the essential oils contained in bath bombs can cause contractions during pregnancy. This can be dangerous to any pregnant woman as it can result in losing the pregnancy. These essential oils include clary sage, clove, juniper berry, cinnamon, mustard, thyme, bitter almond, nutmeg and basil. If any of the above-mentioned essential oils is on the ingredients list, it's advisable to choose an alternative brand. Also, have your doctor's approval before purchasing a bath bomb.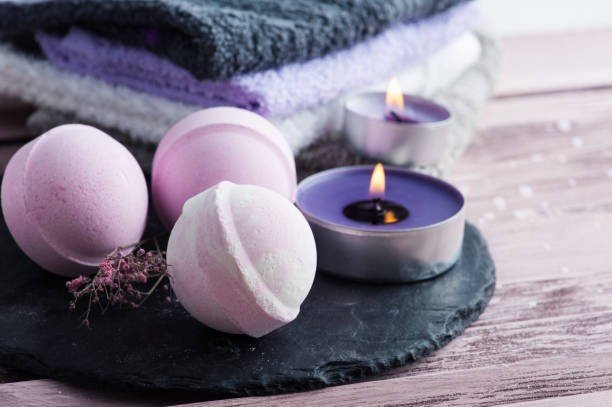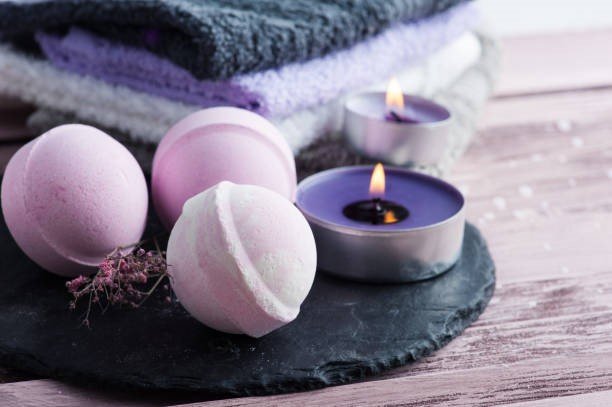 Limit Time Spent In The Bath Bomb
The time spent in the bath with a bath bomb can increase the chances of contracting a urinary tract infection (UTI). It has symptoms including an increased urge to pee, having trouble peeing, burning sensation when peeing urine is cloudy, odour and bloody. Untreated UTIs can result in bladder and kidney infections. In worst scenarios, may lead to preterm labour and low-weight birth. Spending more than 20 minutes in the bath bomb can greatly increase the risk of contracting UTI.
After the bath, it's important to closely observe and look for any form of itchiness. If any, please discontinue the hot bath. This is mainly attributed to the skin sensitivity resulting from some ingredients in the bath bomb. Another reason to limit the time spent in the hot bath is the water temperature. It is worldly advisable that a pregnant woman should never exceed a water temperature of 101 degrees Fahrenheit. Pregnant women are prone to overheating, hence the discouragement from high water temperatures. They are encouraged to take cooler baths.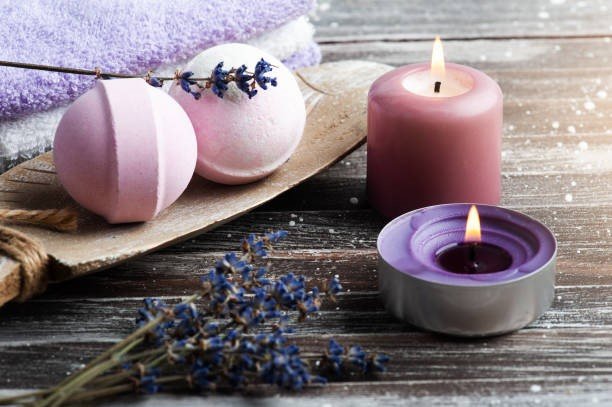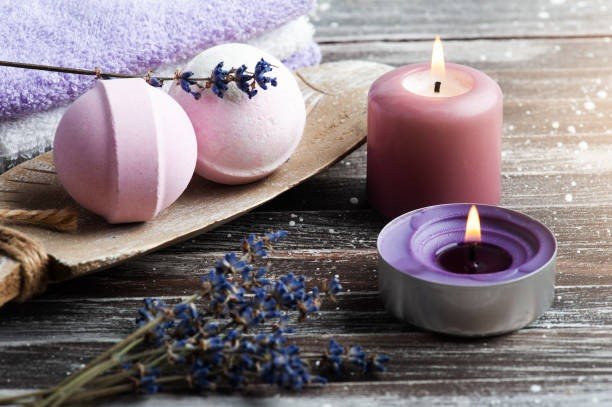 Observe Caution When Getting Out
Caution needs to be observed when coming out of the hot tub. The caution applies to all people, men and women, pregnant or not pregnant. Slipping when leaving the hot tub can result in serious accidents and injuries such as fractures. Pregnant women need to be more cautious since they are not the only ones at risk of harm but the unborn child as well. They also struggle with changes in body shape and the centre of gravity. This affects their balance and can result in a fall.
Bath bombs also have a slippery residue that can increase the chances of slipping when getting in or even when getting out. Practising caution reduces the chances of accidents and increases relaxation in the bath bomb bath.
In Summary
Pregnancy is a very important period for every woman. The price of this beautiful thing is the limitations associated with pregnancy. It tends to limit different aspects such as diet, sleeping angles and even sitting postures. If the doctor advises against the use of bath bombs, it's good to follow and enjoy the normal routine of bath bomb baths after delivery. It is a sacrifice worth taking for the sake of pregnancy.