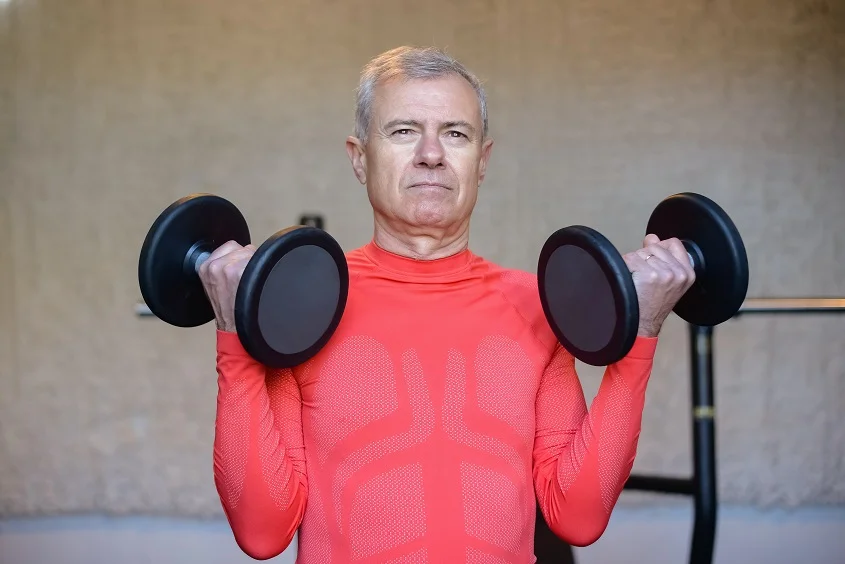 Photo from Pexels
As you enter your 60s, taking care of your health becomes increasingly important. Preventive care plays a vital role in maintaining your well-being and ensuring a high quality of life.
In this article, you will explore the significance of preventive care in your 60s and gain valuable insights on how to nurture your health. From essential screenings and tests to maintaining a healthy diet and lifestyle, discover the key strategies to nurture your health in your 60s.
Essential Preventive Care Screenings and Tests
In your 60s, certain screenings and tests are essential to monitor your health and detect any potential issues. Here are some screenings that you should consider:
Blood Pressure Screening
Regular blood pressure screenings can help identify hypertension, a condition that increases the risk of heart disease and stroke. Maintaining a healthy blood pressure level is crucial for your overall cardiovascular health.
Cholesterol Screening
High cholesterol levels can lead to plaque buildup in your arteries, increasing the risk of heart disease. Regular cholesterol screenings can help monitor your levels and take necessary steps to keep them in check.
Colorectal Cancer Screening
Colorectal cancer is the third most common cancer in both men and women. Regular screenings, such as colonoscopies or stool tests, can help detect precancerous polyps or early-stage cancer, improving the chances of successful treatment.
Maintaining a Healthy Diet and Lifestyle
A healthy diet and lifestyle are key components of preventive care in your 60s. Here are some tips to help you maintain a nutritious diet and active lifestyle:
Eat a Balanced Diet
Focus on consuming a variety of fruits, vegetables, whole grains, lean proteins, and healthy fats. Limit your intake of processed foods, sugary snacks, and beverages.
Stay Hydrated
Drink an adequate amount of water throughout the day to keep your body hydrated. Dehydration can lead to various health issues, including fatigue and cognitive decline.
Engage in Regular Physical Activity
Regular exercise is essential for maintaining muscle strength, flexibility, and cardiovascular health. Engage in activities such as walking, swimming, or yoga to stay active and improve your overall well-being.
Exercises and Physical Activities for Seniors
Physical activity is crucial for seniors to maintain their mobility, strength, and independence. Here are some exercises and physical activities that are suitable for individuals in their 60s:
Walking
Walking is a low-impact exercise that can be easily incorporated into your daily routine. Aim for at least 30 minutes of brisk walking most days of the week to improve cardiovascular health and maintain a healthy weight.
Strength Training
Engaging in strength training exercises can help maintain muscle mass and bone density, reducing the risk of falls and fractures. Consider using resistance bands, dumbbells, or weight machines to perform exercises targeting different muscle groups.
Mental and Emotional Well-Being
Your mental and emotional well-being is as important as your physical health in your 60s. Here are some strategies to nurture your mental and emotional well-being:
Stay Socially Connected
Maintain strong relationships with family, friends, and community members. Engage in social activities and hobbies that bring you joy and fulfillment.
Practice Stress Management Techniques
Chronic stress can have a negative impact on your overall health. Explore stress management techniques or engage in activities that help you relax and unwind.
Seek Professional Help When Needed
If you're experiencing symptoms of anxiety, depression, or any other mental health issues, don't hesitate to seek help from a mental health professional. They can provide you with the support and guidance you need to navigate through any challenges you may face.
The Role of Regular Check-Ups and Doctor Visits
Regular check-ups and doctor visits are essential for preventive care in your 60s. These visits allow your healthcare provider to monitor your overall health, assess any risk factors, and make necessary recommendations for preventive measures. Here are some key aspects of regular check-ups and doctor visits:
Health History Review
Your healthcare provider will review your medical history, including any chronic conditions or medications you may be taking. This helps them understand your unique health needs and identify any potential risks.
Vital Signs Assessment
During your visit, your healthcare provider will measure your vital signs, such as blood pressure, heart rate, and temperature. These measurements provide valuable information about your overall health status.
Preventive Screenings and Tests
Your healthcare provider may order specific screenings and tests based on your age, gender, and medical history. These may include blood tests, mammograms, bone density scans, and more.
Vaccinations for Seniors
Vaccinations are an integral part of preventive care for seniors. As you age, your immune system may weaken, making you more susceptible to certain infections and diseases. Here are some vaccinations that are recommended for seniors:
Influenza Vaccine
Getting an annual flu shot can help protect you from seasonal flu viruses. Influenza can be particularly severe for seniors, so it's crucial to stay up to date with your flu vaccinations.
Pneumococcal Vaccines
Pneumococcal infections can lead to pneumonia, meningitis, and bloodstream infections. Talk to your healthcare provider about pneumococcal vaccines, which are recommended for adults aged 65 and older.
Shingles Vaccine
Shingles is a painful rash that is caused by the varicella-zoster virus. The shingles vaccine can help reduce the risk of developing shingles or lessen the severity of the symptoms if you do get it.
Health Insurance Is Essential
As you reach the age of 60, it becomes increasingly important for you to have health insurance that covers preventive care. One such option is Medicare Advantage, a program that provides comprehensive healthcare coverage for individuals aged 65 and older. It is advisable that you consider good Medicare Advantage plans in Nebraska, or in your area, as a part of your preventive care strategy. This type of insurance offers a range of benefits, including coverage for regular check-ups, screenings, and vaccinations, all of which are discussed above.
Additionally, Medicare Advantage plans often include additional benefits such as prescription drug coverage and wellness programs, further enhancing the preventive care options available to individuals in this age group. Overall, obtaining health insurance like Medicare Advantage is a great step for you to prioritize your preventive care needs and ensure comprehensive healthcare coverage.
Conclusion: Taking Charge of Your Health in Your 60s
In conclusion, preventive care is paramount for nurturing your health in your 60s. By prioritizing regular check-ups, essential screenings, maintaining a healthy lifestyle, and having health insurance coverage, you can take charge of your well-being and enjoy a fulfilling life. Remember to consult with your healthcare provider for personalized advice and recommendations tailored to your unique health needs. Overall, embrace preventive care as a lifelong commitment and invest in your health to ensure a vibrant and active life in your 60s and beyond.