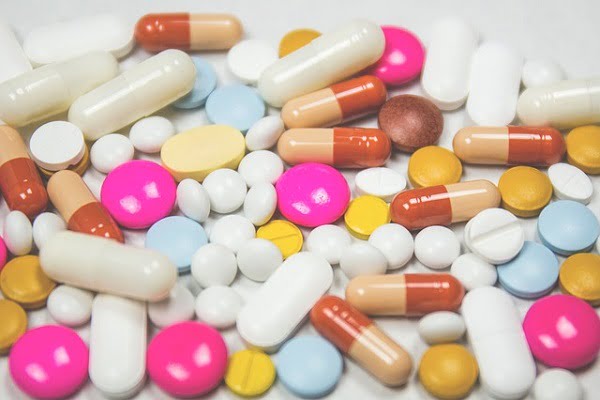 Strep throat remedies: How is strep throat treated?
Doctors generally treat strep throat with antibiotics. These medicines shorten the time for which you can spread the disease to others. This reduces the risk of spreading the infection to other parts of your body as the infection is contagious. Antibiotics help you feel better quickly.
Most people are not contagious any more 24 hours after they start taking antibiotics. But if you don't take antibiotics, you may be contagious for up to 3 weeks or even more, even if your strep throat symptoms go away.
Strep throat medicines
Your doctor may advise you over-the-counter medicine for strep throat such as:
acetaminophen (such as Tylenol)
ibuprofen (Advil or Motrin)
Acetaminophen and ibuprofen contain two different molecules with different dosing suggestions. You should talk to your child's doctor if you use both of them back and forth so that you or your child do not get too much of the medicine.
You should not give aspirin to anyone younger than 18 years. Studies show that it can lead to certain serious illnesses.
More: Untreated Strep Throat: Can Strep Throat Go Away On Its Own?
Antibiotics for strep throat
Penicillin, amoxicillin (Amoxil) and cephalexin are mostly used to treat strep throat infection. They are the top choices of doctors because they're safe, inexpensive, and they are quite effective in strep infection.
If you or your child is allergic to these antibiotics for strep throat, you may be given these medicines for strep throat by your doctor:
Erythromycin
Azithromycin (Zithromax, Zmax, Z-Pak)
Cephalosporins – cefixime (Suprax), cefuroxime (Ceftin), and cephalexin (Keflex)
Clarithromycin (Biaxin)
Clindamycin (Cleocin)
Common antibiotics used for strep throat treatment
Penicillin
Unless you are allergic to penicillin, it is the first antibiotic your doctor will use for treating strep throat. It was first developed and introduced in the 1940s and is considered a great remedy for many problems and diseases.
Penicillin can be injected as one intramuscular dose or taken orally to complete its 10 days course for treating strep throat infection. Adults are usually given 250 mg of penicillin 4 times a day or 500 mg of penicillin twice a day. You should however avoid indulging in self medication and consider referring a doctor for the treatment of strep throat.
Amoxicillin
Amoxicillin is another of the antibiotics for strep throat used frequently. Amoxicillin may be more effective for some patients compared to penicillin. A single daily dose of amoxicillin may be as effective as multiple doses of penicillin taken in a day, according to research studies.
Amoxicillin also tastes better than penicillin. But, amoxicillin is associated to likely cause certain side effects in some people such as skin rash and gastrointestinal (GI) problems. Adults are generally given amoxicillin in 500 mg doses three times a day for 10 days.
Amoxicillin Clavulanate Potassium
Amoxicillin/clavulanic acid, also known as co-amoxiclav, is an antibiotic useful for the treatment of a variety of bacterial infections including strep throat infection. It is resistant to damage caused by waste products such as beta-lactamase created by Streptococcus.
Amoxycillin clavulanate potassium is more frequently used to treat recurring cases of strep throat. It is marketed as Augmentin and is considered one of the effective antibiotics for strep throat.
Other diseases and conditions for which your doctor can use this antibiotic are:
Ear infections
Infection of the lungs
Sinus
Skin infections
Some side effects of Amoxicillin Clavulanate Potassium used as an antibiotic treatment for strep throat may include:
Mild diarrhea
Nausea or voimiting
Headache
Skin rashes
Vaginal yeast infection (itching and vaginal discharge)
Side effects of antibiotics in strep throat
Antibiotics for strep throat are often recommended and are considered the first line treatment for strep throat. However, these medicines can sometimes cause certain side effects in children or adults, such as:
Nausea or vomiting
Diarrhea
Pain in stomach
Loss of appetite
These side effects are not severe and go away after the child stops medicines.
You should observe any allergic signs of antibiotics. Some people may experience allergic signs when using antibiotics for strep throat or in general. These may be:
Call your doctor right away if you or your child experiences these symptoms and stop the medicines immediately till you contact the doctor.
Some cases of strep throat may be caused by bacteria that are resistant to the antibiotic that you were may be prescribed. In such cases, you may not get relief in symptoms even after taking the medication. You should contact your doctor to get a different type of antibiotic as needed. Not every antibiotic is effective for the treatment of strep throat in every individual case. Your doctor may choose to decide which one is better for you.
How long do you need to take antibiotics for strep throat?
Usually, antibiotic treatments for strep throat are required for about 2 weeks. You or your child will start feeling better a day or two after starting the medicines for strep throat. If you have been on these antibiotics for about 2 days (24 hours), you are no longer contagious.
Even after you or the child starts feeling better and even if the symptoms fade away, they should complete the prescribed course of drugs and not stop or reduce the recommended dose of antibiotics for strep throat. If you stop them early on, there are chances that the bacteria may remain alive. If strep is not fully treated, it may cause complications.
Benefits of antibiotics for strep throat treatment
Antibiotics can shorten the duration of symptoms
Antibiotics can reduce the chances of spreading the infection
These medicines help relieve the symptoms within a few days
Other ways to manage and treat the strep throat symptoms
You can follow these tips to manage your strep throat symptoms:
Rest
Gargling can be very effective in strep throat
Lozenges and candies
Take enough water and other fluids
Over the counter pain relievers
Extra sleep
Hydration
Herbal tea