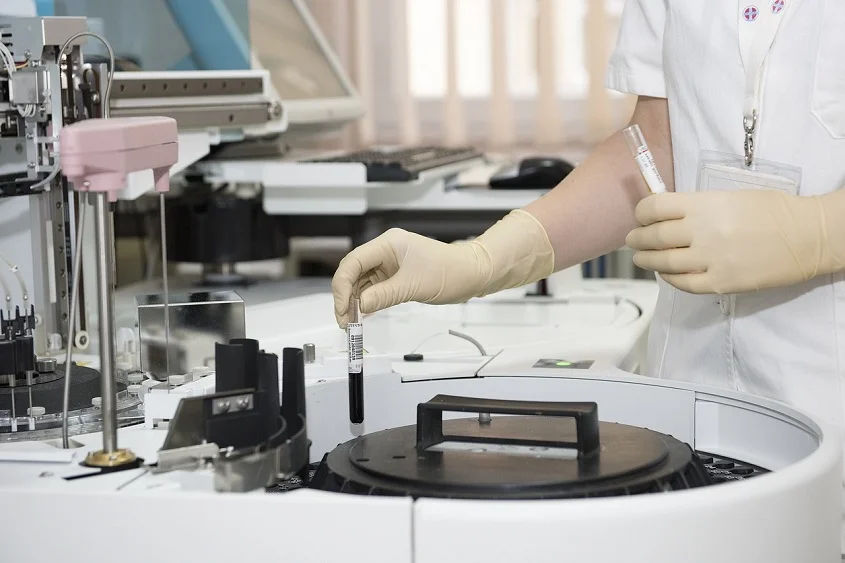 [source]
From the seamless integration of electronic health records to the revolutionary strides in telemedicine, these innovations are not only enhancing patient care but also influencing healthcare education, such as online accelerated second degree BSN programs. In this guide, we shall go over the profound impact of technological advancements on the health industry.
Top Ways Technology Is Being Used in the Health Sector
Electronic Health Records (EHRs)
EHR systems digitize patient records, improving data accuracy, accessibility, and patient safety. Healthcare providers can quickly access patient histories, lab results, and medications, leading to more informed decisions.
Telemedicine And Telehealth
Technology enables remote consultations, monitoring, and diagnoses. Patients can access healthcare services from the comfort of their homes, increasing healthcare access, especially in rural or underserved areas.
Medical Imaging
Sophisticated imaging technologies such as MRI, CT scans, and ultrasound deliver intricate visualizations of the body, significantly contributing to precise diagnoses and the formulation of treatment plans. The incorporation of AI-driven image analysis further elevates the accuracy of medical diagnostics.
Robotics
Surgical robots assist surgeons with precision and minimally invasive procedures. Robots can perform tasks in tight spaces with greater dexterity, reducing patient recovery time.
Health Information Exchange (HIE)
Health Information Exchange (HIE) systems enable diverse healthcare providers to securely exchange patient information, leading to enhanced coordination of care and a decrease in redundant tests and procedures.
Artificial Intelligence (AI) and Machine Learning
Artificial intelligence (AI) analyzes large datasets to predict disease trends, personalize treatment plans, and identify anomalies in medical images. Machine learning algorithms assist in drug discovery and genomics research.
Wearable Devices
Wearables like smartwatches and fitness trackers monitor vital signs, activity levels, and sleep patterns. These devices promote preventive care, allowing individuals to track their health and share data with healthcare providers.
Mobile Health (mHealth) Apps
Mobile apps support medication adherence, symptom tracking, and health education. They empower patients to manage chronic conditions and communicate with healthcare providers.
3D Printing
3D printing technology produces customized prosthetics, orthopedic implants, and patient-specific anatomical models for surgical planning.
IoT In Healthcare
The Internet of Things (IoT) connects medical devices, such as insulin pumps or cardiac monitors, to networks, enabling real-time data transmission and remote monitoring.
Genomics and Precision Medicine
Advancements in genomics and DNA sequencing enable tailored treatment plans based on a patient's genetic profile, increasing treatment efficacy and minimizing side effects.
Data Analytics
Big data analytics identify trends and patterns in healthcare data, helping hospitals optimize resource allocation, predict disease outbreaks, and improve patient outcomes.
Blockchain
Blockchain technology enhances the security and integrity of medical records and pharmaceutical supply chains, reducing fraud and ensuring data privacy.
Drug Discovery
High-performance computing and virtual simulations accelerate drug discovery and development, potentially leading to faster treatments for diseases.
Patient Engagement and Education
Health portals and educational apps empower patients with information, fostering engagement in their care and improving health literacy.
How Is Technology Being Used to Improve Health Education?
Online Courses and E-Learning
Online platforms and learning management systems (LMS) offer a wide range of health-related courses. These platforms allow learners to access educational materials, lectures, and assessments from anywhere, providing flexibility for students and professionals seeking further education.
Simulations and Virtual Labs
Virtual simulations and labs allow students to practice medical procedures, diagnose conditions, and interact with patients in a risk-free digital environment. This hands-on experience enhances practical skills and decision-making.
Interactive Multimedia
Multimedia elements such as videos, animations, and interactive modules make complex health topics more understandable. Visual aids enhance retention and comprehension.
Gamification
Gamified elements, such as quizzes, badges, and leaderboards, make learning more engaging. Health education games teach anatomy, medical terminology, and clinical procedures in an interactive and enjoyable way.
Telehealth Training
Training programs use telehealth platforms to teach healthcare professionals how to conduct remote consultations effectively. This prepares them for the growing field of telemedicine.
Digital Anatomy Atlases
Digital atlases offer detailed, interactive views of the human body, allowing students to explore anatomical structures and their functions.
Data Analytics
Educational institutions can use data analytics to monitor student progress and identify areas where additional support is needed. This enables timely interventions to improve student outcomes.
Online Collaboration
Collaborative tools facilitate group projects and discussions among students, fostering a sense of community and shared learning experiences.
Remote Access to Resources
Online libraries, databases, and journals provide easy access to a vast array of health-related research materials, enhancing research and coursework.
Global Reach
Technology allows health education programs to reach a global audience. Students from around the world can access quality health education without geographical limitations.
Continuing Education
Professionals can access online courses and webinars to stay updated with the latest medical advancements, ensuring ongoing learning and skills development.
Future of Technology in the Health Field
AI-Driven Healthcare
Artificial intelligence will continue to play a central role. AI-powered predictive analytics will help identify disease trends and personalize treatment plans. Machine learning algorithms will aid in drug discovery and genomics research.
Telemedicine will also become more sophisticated, integrating AI for remote diagnosis and monitoring. Virtual reality (VR) and augmented reality (AR) technologies will enhance telehealth experiences.
IoT and Wearable Devices
The Internet of Things (IoT) will see expanded use in healthcare, with connected devices monitoring vital signs and chronic conditions. These devices will seamlessly integrate with electronic health records (EHRs).
Blockchain for Data Security
Blockchain technology will be used to secure medical records, protect patient privacy, and streamline data sharing among healthcare providers.
Advanced Imaging
Imaging technologies like functional MRI (fMRI) and positron emission tomography (PET) will provide even more detailed insights into the human body, aiding in early disease detection.
Patient-Centric Care
Technology will empower patients with greater access to their health data, enabling them to make informed decisions and take more active roles in their care.
Data Analytics for Public Health
Big data analytics will be crucial in tracking and responding to disease outbreaks and public health emergencies.
Mental Health Tech
There will be a greater focus on digital mental health solutions, including AI-driven chatbots, virtual therapy, and mood-tracking apps.
Global Health Initiatives
Technology will help bridge healthcare gaps in underserved regions, improving access to medical services and education.
Endnote
Technology continues to drive innovation in healthcare, enhancing diagnostics, treatment, and patient experiences. As the medical sector embraces these advancements, the future promises even more personalized, accessible, and effective healthcare solutions.