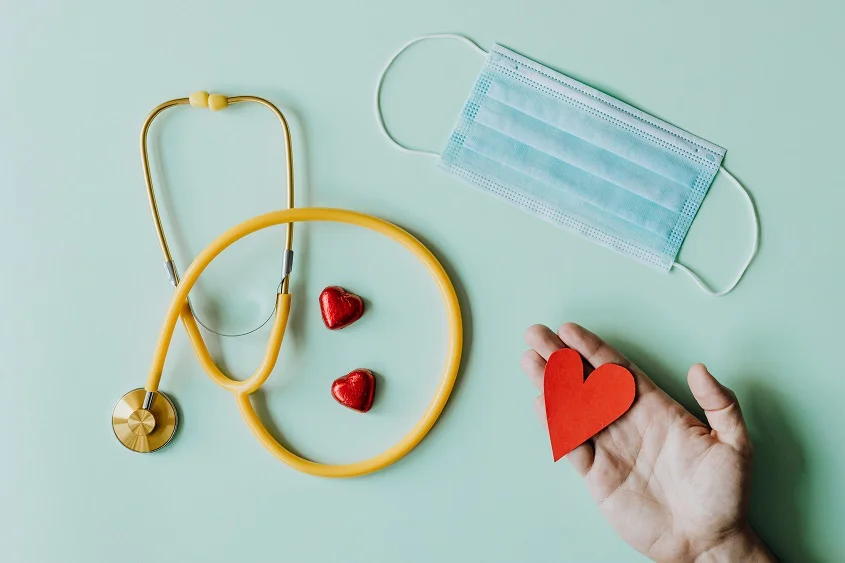 Nursing is an exceptionally demanding job. Between grueling shifts, emergencies, and the emotional weight of caring for patients, nurses often find it challenging to maintain their own well-being.
The healthcare industry leans heavily on your skills, but it's crucial not to forget that you, too, are human, with your own needs for physical and emotional sustenance.
Below are some tips on how you can look after yourself, mentally and physically, while still delivering outstanding care to your patients.
Make Time for Physical Exercise
Ah, exercise. It's usually the first thing to fall by the wayside in a hectic schedule. However, if you consider it as important as any other appointment or task, you might be more inclined to stick with it. Physical activity is not only good for your body but also for your mental health.
A 30-minute brisk walk or jog can release endorphins, which act as natural mood lifters. It can also help you sleep better, improve your bone health, and boost your immune system.
If you can't make time for a full gym session, there are other ways to incorporate physical activity into your routine. Walk around the ward when possible, use stairs instead of elevators, or even engage in quick five-minute stretches to loosen up your muscles. The point is to get moving; your body and mind will thank you for it.
The Benefits and Importance of Higher Education
While on-the-job experience is invaluable, furthering your education can offer new perspectives and knowledge that enhance your professional life. RN to FNP online programs are an excellent example of this.
These programs not only make you more marketable but also allow you to continue working while you study, providing a flexible path to broaden your skills and credentials. They can deepen your understanding of nursing theories, healthcare policies, and research methods. The more you learn, the more adept you become at problem-solving and critical thinking, two essential skills in nursing.
Moreover, higher education offers personal benefits. The sense of accomplishment can boost your self-esteem, and the discipline required to complete advanced courses can spill over into other areas of your life, including your mental and physical well-being.
You learn better stress management techniques and develop a deeper understanding of the complexities of healthcare, which allows you to navigate challenges with more resilience and confidence.
Mindfulness and Stress Management
Stress comes with the territory of nursing. No matter how much you love your job, there will be days when it gets overwhelming. That's why it's crucial to have effective stress management techniques in your toolkit. Mindfulness is a straightforward yet powerful method that has been shown to reduce stress, improve attention, and contribute to emotional well-being.
Start with just five minutes a day, focusing solely on your breathing, the sensations in your body, or even the sounds around you. Being present helps you become aware of stress triggers and allows you to manage your emotional reactions better.
There are plenty of apps and online resources available to get you started on a mindfulness journey tailored to your needs.
Proper Nutrition: Fueling the Body and Mind
As nurses, you're well-versed in the importance of a balanced diet. However, due to busy schedules or the sheer unpredictability of your job, you might skip meals or opt for fast food. To maintain optimal health, try meal planning or prepping.
When you have a nutritious meal ready to go, it's easier to make healthier choices. Include a good mix of protein, vegetables, and whole grains to keep your energy levels steady.
Remember to stay hydrated as well. Dehydration can lead to fatigue, which affects your performance and mood. Carry a water bottle and make it a habit to drink regularly. Consider adding some slices of lemon or cucumber for flavor and extra nutrients.
Maintain a Work-Life Balance
Work-life balance is not just a buzzword; it's essential for long-term job satisfaction and overall well-being. Overworking can lead to burnout, which affects not just you but also the quality of care you provide. Take time off when you can and try to 'switch off' from work when you're at home.
Spend quality time with loved ones, pursue hobbies, and make sure you get adequate rest. Work will always be there, but personal moments lost are lost forever.
Prioritize Sleep: The Underrated Elixir of Health
Sleep is often compromised in the hustle and bustle of the nursing profession. The irony is it's as essential to good health as proper nutrition and regular exercise. Nurses often work long shifts and irregular hours, which can disrupt natural sleep patterns and lead to sleep deprivation.
Lack of sleep doesn't only result in physical fatigue; it also affects your mental clarity, decision-making skills, and emotional stability.
To improve your sleep quality, maintain a consistent sleep schedule whenever possible, even on your days off. Make your bedroom a sanctuary—keep it dark, calm, and quiet. Avoid caffeine and electronic devices at least an hour before bedtime, as they can interfere with the sleep cycle.
If you're struggling with chronic sleep issues, don't hesitate to seek professional advice. A good night's sleep has a direct impact on your performance and the level of care you can provide to your patients, making it an investment worth prioritizing.
Build a Support Network: You're Not Alone
The emotional toll of nursing can be as heavy as the physical strain. Dealing with sickness, trauma, and sometimes loss on a regular basis can affect even the most resilient among us.
That's why it's essential to build a robust support network of friends, family, and colleagues who understand the unique pressures of your profession.
Don't underestimate the power of a heart-to-heart talk with a trusted friend or a hug from a loved one. If you find it challenging to open up to people you know, consider professional counseling.
Many healthcare institutions offer Employee Assistance Programs (EAPs), providing confidential counseling services. Online forums and social media groups geared towards nurses can also be helpful. The key is to have a go-to place or people you can turn to when things get tough.
Emotional support and camaraderie are not only good for the soul but also provide a much-needed mental buffer against the rigors of the nursing profession.
By adding these extra dimensions to your self-care routine—prioritizing sleep and building a solid support network—you create a holistic approach to your well-being. Remember, nursing is not just about caring for others; it's also about taking good care of yourself.
You're no good to your patients if you're not at your best physically and emotionally. Sleep well, lean on your support network, and continue to strive for a well-rounded, healthy lifestyle.
Conclusion
Nurses are the backbone of healthcare. Your mental and physical health is paramount not just for you but for the well-being of the patients relying on your care. Exercise, proper nutrition, mindfulness, and work-life balance are not luxuries but necessities for a fulfilling, healthy life in nursing.