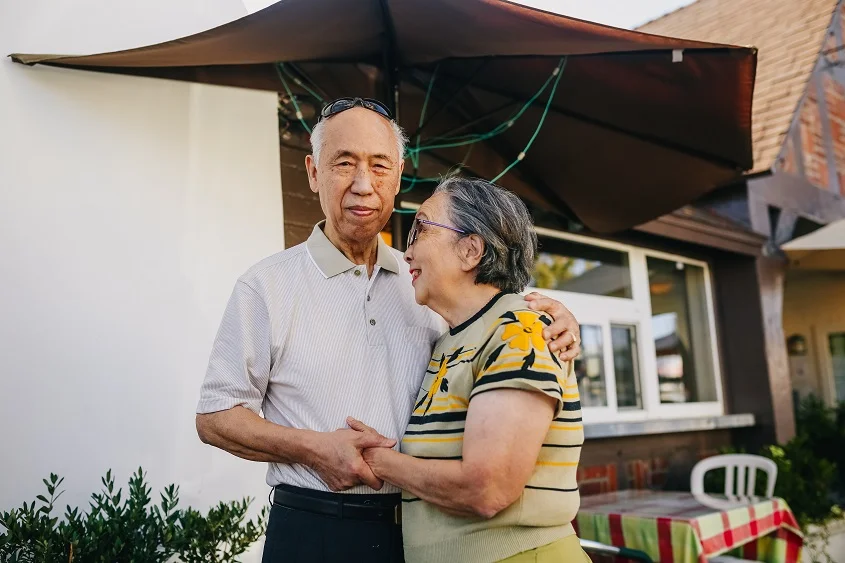 Maintaining excellent health becomes an increasingly important goal as we approach our golden years. Seniors can make decisions that will greatly impact their well-being in the years to come. Yes, they may have a lifetime of experiences to draw on, but even the wisest people often become negligent when it comes to maintaining good health. However, chronic disease prevention and adopting a healthy lifestyle are not only doable but crucial for a happy and active senior life.
In this article, we discuss five useful pointers for seniors that cover both the physical and mental aspects of a healthy life.
1. Stay Physically Active
Seniors can improve general health and quality of life by following a well-rounded exercise plan that develops cardiovascular fitness, muscle strength, and flexibility. Strive for a minimum of 150 minutes of moderate-intensity aerobic activity per week to effectively reap these benefits. Exercises like brisk walking, swimming, or cycling improve heart health and energize the body and mind.
Yoga and resistance training are helpful exercises for maintaining physical well-being, preserving bone density, and building muscle. With old age, these factors become increasingly important in preventing chronic illnesses. However, speaking with a doctor before starting any new workout program is important. This guarantees that the selected workouts are in line with specific health requirements and do not adversely affect your health.
2. Get Regular Health Screenings
One of the best things seniors can do is set up a regular health checkup schedule with their healthcare provider. These screenings become more important with old age since your immunity weakens and your body becomes vulnerable. Moreover, certain diseases might manifest in one's later years, such as mesothelioma, caused by exposure to asbestos. Symptoms of this disease usually become apparent 20-60 years after exposure. Early detection can improve life expectancy and quality.
Seniors diagnosed with mesothelioma can also sue the parties involved for damages to recover medical costs and lost wages. For eligibility requirements and the legal procedure, consult asbestos-related legal specialists such as those at Sokolove Law.
Additionally, routine blood pressure tests offer critical information about cardiovascular health, enabling the identification of hypertension that, if unchecked, could result in heart disease. Moreover, cholesterol screenings identify increased levels that may be a factor in arterial blockages. Also, blood sugar tests are crucial in identifying diabetes or prediabetes at an early stage, allowing for quick intervention to regulate glucose levels and prevent potential problems.
3. Follow a Balanced Diet
In the journey towards healthy aging, the significance of a well-balanced diet cannot be overstated. Prioritizing a diet high in fruits and vegetables provides the body with various nutrients that support healthy cellular repair, immunological function, and general vitality. Dietary fiber and long-lasting energy are provided by whole grains, which also help with digestion and weight control. Lean proteins enhance cardiovascular health and brain function, but healthy fats like those in nuts, seeds, and avocados aid muscle health and tissue regeneration.
The practice of restricting or avoiding specific food elements that can impair well-being is equally important. Processed foods with excessive quantities of harmful fats and artificial chemicals can exacerbate chronic diseases like obesity. Consuming too much salt and sugary snacks increases the chances of developing diabetes and hypertension.
Additionally, hydration is a critical component of health yet is frequently ignored. Drinking enough water helps with circulation, digestion, and toxin removal.
4. Manage Stress Effectively
Chronic stress in older adults causes stress hormones to be released, which weakens the immune system and causes inflammation and cardiovascular problems. It can worsen sleep issues, digestive issues, and cognitive decline, interfering with hormonal balance and psychological health. Seniors must actively apply stress-reduction measures that promote mental and emotional balance to live a fulfilling and active life. The most effective tool here is meditation since it provides a peaceful environment for managing ideas, quieting the mind, and developing inner serenity.
Deep breathing techniques and progressive muscular relaxation can be added to everyday routines to help reduce stress. These methods work to offset the damaging effects of ongoing stress on the body by lowering heart rate, easing muscle tension, and promoting a relaxed state. Hobbies that make you happy and fulfilled can also lower stress by providing you with a sense of purpose.
For seniors, maintaining strong social ties is essential for stress reduction. Meaningful contact with friends, family, and peers can offer channels for self-expression, emotional support, and a sense of belonging. Participating in group activities or neighborhood events promotes social interaction and adds to a well-rounded and rich lifestyle.
5. Prioritize Quality Sleep
The significance of prioritizing high-quality sleep as people approach their golden years cannot be emphasized enough; seniors should aim for 7-9 hours of uninterrupted sleep each night for a rested body and a bright mind. Their health and vigor depend on getting enough restful sleep – a good night's sleep positively affects both mental and physical health.
Seniors can improve the quality of their sleep by following a regular sleep schedule, such as going to bed and getting up at the same time each night and day. It is equally important to create a peaceful sleeping environment. This includes reducing disturbances, controlling the temperature, and spending money on cozy mattresses and pillows. Additionally, improving sleep hygiene practices can significantly improve sleep quality. More peaceful sleep is facilitated by avoiding coffee and large meals just before bed, limiting screen time, and fostering relaxing pre-sleep rituals like a warm bath.
Moreover, sleeping well has benefits that go beyond basic rest. Getting adequate sleep improves mood regulation, memory formation, and cognitive function. It is also necessary for preserving a strong immune system and strengthening the body's defenses against ailments and infections. Seniors may suffer changes in their sleep patterns because of medication, health difficulties, and lifestyle changes, making it especially vital for them to adopt measures to improve their sleep quality.
Conclusion
Seniors can use the above-mentioned tips to age gracefully and preserve good health. Seniors can adopt these strategies to ensure that the golden years of their lives are as good as every other phase of life they have experienced.