As we age, our bodies change, and we need to adapt. We must pay attention to our health and ensure that we are living in a way that will keep us safe and healthy as we age. So let's take a look at five healthy living tips for seniors to help them stay safe and healthy as they age.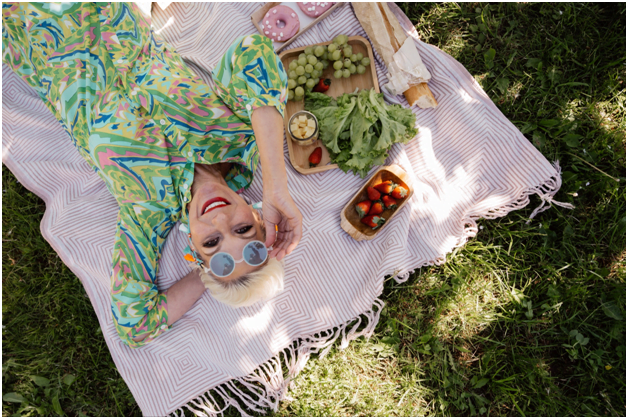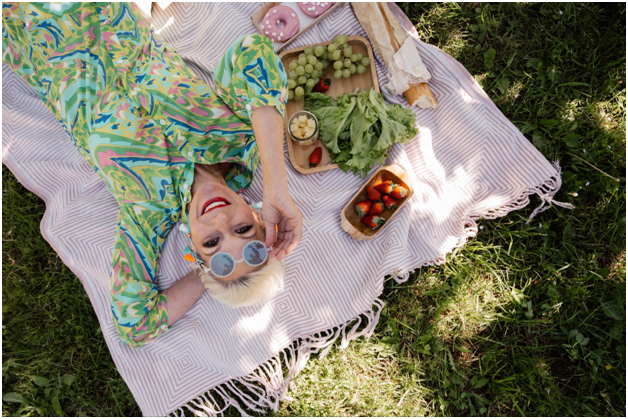 Via Pexels
Tip #1 – Eat A Balanced Diet
As you age, your body needs functional nutrition than it did when you were younger. Ensure you are eating balanced meals with plenty of fruits, vegetables, and proteins to give your body the nourishment it needs. You should also avoid processed foods as much as possible; these foods are often high in sugar, fat, and sodium, which can be unhealthy when consumed in large quantities. Additionally, try to limit your intake of sugary drinks like soda or juice. Instead, opt for water or unsweetened tea or coffee.
Tip #2 – Exercise Regularly
Regular exercise is essential for maintaining health as you age. Aim for at least 30 minutes of physical activity every day, from walking or swimming to yoga or aerobics classes. Exercise helps keep your muscles strong and bones healthy while also aiding in weight management. It can also improve balance and flexibility, both of which are important factors in staying safe as you age.
Tip #3 – Get Enough Sleep
Sleep is an essential part of staying healthy as you get older. Aim for 7-8 hours of sleep per night; if you're having trouble sleeping through the night, try adjusting your sleep routine to help relax before bedtime, such as reading a book or taking a warm bath/shower. Getting enough quality sleep can help improve concentration during the day and boost overall energy levels throughout the day so that you have the energy needed to stay active and enjoy life!
Tip #4 – Plan For Your Later Years
At some point, we will all reach an age where we might need help taking care of ourselves. Make sure that you plan ahead for your later years by setting up a budget and creating a will to ensure that you and your loved ones are taken care of if you need assistance with day-to-day tasks or medical needs. Speaking to an assisted living facility advisor can also be helpful in helping you determine what types of services or living arrangements could work best for your later years.
Tip #5 – Stay Connected With Loved Ones
Socializing is important because it can provide emotional support and physical benefits; studies have shown that regularly engaging with friends leads to improved mental well-being and physical health improvements, such as lower blood pressure levels! Take time out each week with family members or close friends; you don't have to go far; just meeting up at nearby parks or even over video calls will do wonders!
In conclusion, there are many simple steps that you can take to stay healthy and safe as you age. The tips mentioned above are just a few ways to take care of yourself and live your best life as you age. Whether you focus on nutrition, exercise, sleep, planning for your later years, or staying connected with loved ones, prioritizing these aspects of healthy living will help keep you safe and healthy as you age.