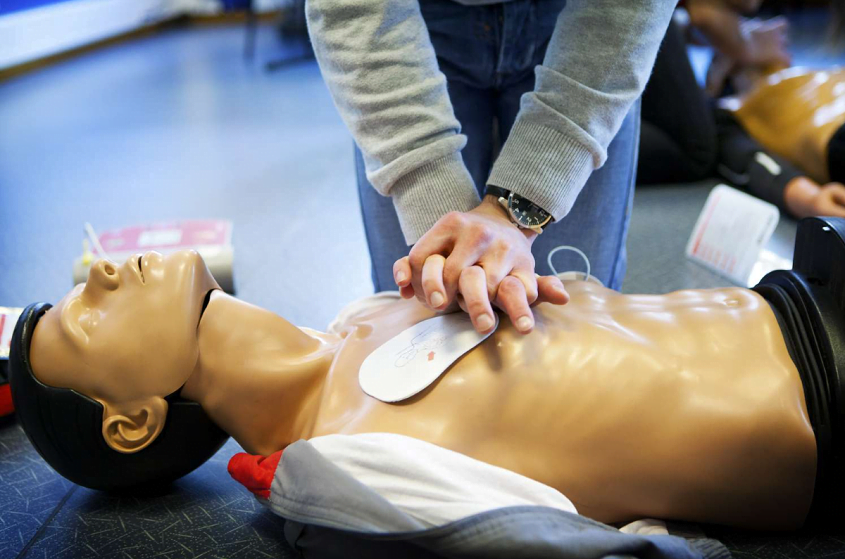 A CPR training manikin is an essential part of medical education for students and professionals studying medicine, nursing, and EMT. It enables them to safely practise a variety of procedures and gain confidence in their abilities before performing the procedure on a real patient.
It is crucial that the training CPR manikin you choose accurately simulates real-life performance and is suitable for the given activity. Training with a high-quality manikin contributes to a better training experience, which will also enable the learner to save lives in actual emergency cases.
Leading manufacturers, such as Simulaids, Prestan, Laerdal and CPR Prompt offer a variety of CPR manikins to choose from. You'll find different models within each brand, with different features and pricing ranges.  I'm here today to help you in choosing the best CPR manikin for you.
Choose a Type of CPR Manikin Based on Your Needs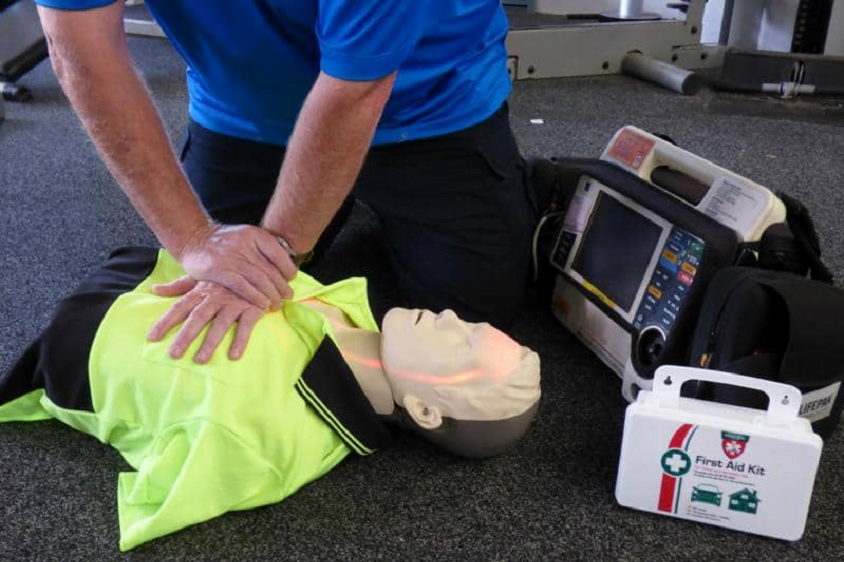 Choosing the right CPR manikin model can be rather intimidating if you have just begun CPR training. The fundamental distinction between manikins is their size; CPR manikins are available in different sizes and shapes to imitate people of various body sizes. Training with more life-like manikins will give your trainees a better understanding to further perform CPR correctly. Infant, child, adult, and bariatric CPR manikins are the four most popular varieties. You can also find adjustable manikins that can be altered to simulate various sizes.
If your programme's main focus is providing basic CPR training for adults, then a simple model can be the most economical choice. These simulations often include realistic chest compression resistance, airway control, and performance-based feedback mechanisms. Basic CPR manikins with extra features like CPR feedback, like the Simulaids Adult Brad VTA Manikin, are a great option for programmes that want to provide learners with more thorough feedback.
Intermediate or advanced models will be required for programmes focused on replicating a greater range of patient demographics. These models generally come with extra capabilities like realistic chest recoil, adjustable airway resistance and several pulse spots that can be utilised to simulate various scenarios and conditions. For programmes that want to replicate more complex circumstances, the Simulaids ALEX Patient Communicator is a great option because it offers thorough feedback on compression depth and also provides a pulse sensation when touched.
Make Sure the Brand is a Reliable One
Your CPR manikin will last longer if it's from a good brand. CPR Prompt, Preston, Laerdal and Simulaids CPR manikins are all great options to consider. Some of the Simulaids CPR manikins, for example, have been tested to withstand over one million compressions. This brand's manikins also have a realistic appearance and precise anatomical landmarks, enabling the right training techniques to be used when administering CPR to actual patients.
Manikins from these brands also come with warranties, so you get peace of mind about durability and lifespan.
Consider Feedback System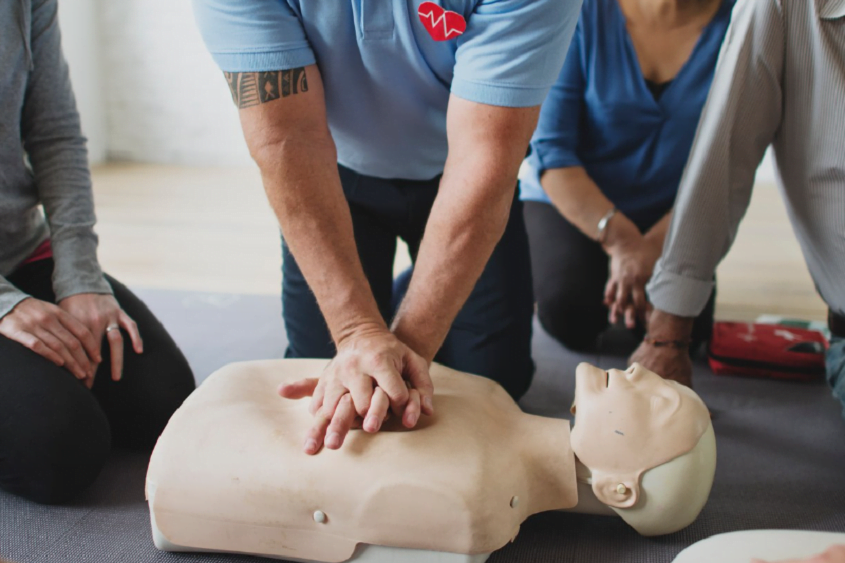 When learning how to perform CPR, you must be cautious to use the correct time, angle, and compression depth. Your CPR won't work in an emergency without these three components. For this reason, a manikin's feedback system is crucial when you are practising.
Depending on your budget, you can buy manikins that are less expensive and have a clicker that activates when the proper compression depth is reached. Manikins with a heart rate monitor and even lights to display what would be occurring to the patient's blood flow are available for purchase at a higher price range. The newest models may provide real-time CPR feedback, intelligent scoring, and counselling that offers the learner advice on performance and suggests improvements. They sync to an app.
Make sure to check the feedback mechanism featured within your chosen manikin. That is because not every training scenario calls for a pricey feedback system.
Keep Practicality in Mind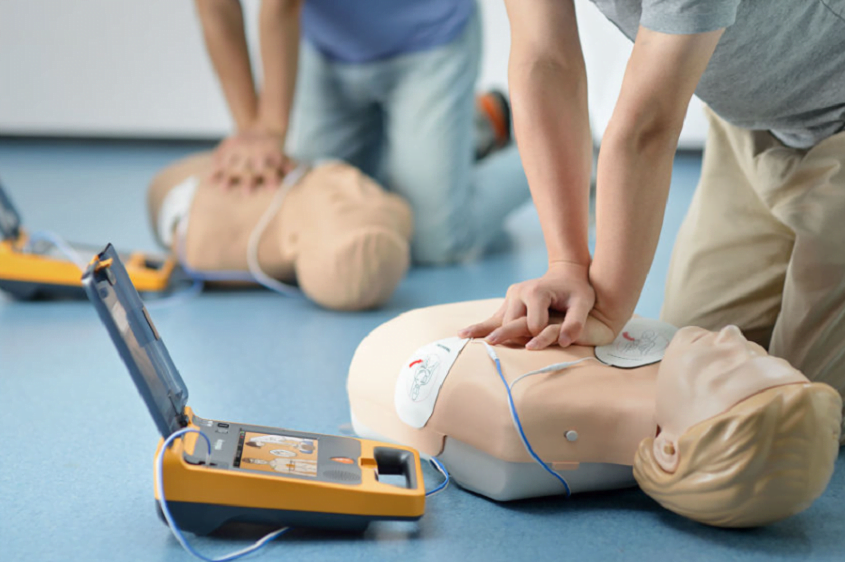 The mobility and simplicity of usage of the CPR manikin should also be taken into account. Some types, like the Simulaids® WMD/CBRNE/Decon Full-Body Trainer, are made to be simple to put together and take apart, making them perfect for training providers that need to travel their manikins between several training sites. Like the Complete Infant CRiSis Manikin, which comes with injectable training arms and an IV supply bag, some are intended to be used with particular attachments or replacement parts.
Compatibility is Also Important
Before making your choice, you'll also need to think about how a CPR manikin will fit into your overall medical simulation training programme. Some models may need specific software or response systems while others are made to be used with other simulation tools like task trainers or virtual reality systems. A more sophisticated model with these capabilities may be required for programmes that are focused on multidisciplinary training or that need to replicate a wide range of scenarios.
Other CPR Features to Consider
Latex-Free – Allergies are a serious concern. Using a latex-free CPR manikin will keep your students secure and comfortable. Prestan's brand of mankins and Laerdal's Annies are both latex-free products.
Skin Tone – Medium and dark-toned manikins give instructors a diverse and inclusive teaching environment.
Compliance with Industry Guidelines – Ensure that the manikin complies fully with all applicable industry standards, including the most recent AHA Integrated Feedback Directive.
Price of CPR Manikins
The different types of CPR manikins available on the market, of course, have different price tags. A manikin that replicates the proportions of the human body and provides basic clicker input may be all you need to get started as a CPR/First Aid trainer. These models are generally quite affordable. For a model featuring the newest feedback technologies, you'll have to spend a little more.
If you need to conduct training for bigger groups, know that the majority of brands offer the option to buy multi-packs of manikins, which typically have a cost-saving feature. Note that you will also need to include in the ongoing expense of a manikin since the consumables, such as lungs, face shields, and manikin wipes, constantly need to be replaced.
As you can see, choosing the best CPR manikin for your medical training programme necessitates thorough analysis and consideration of a number of criteria. You can choose one that fits your budget and gives your learners a worthwhile training experience by focusing on the unique requirements of your programme and the features that will allow learners to practise important skills effectively.