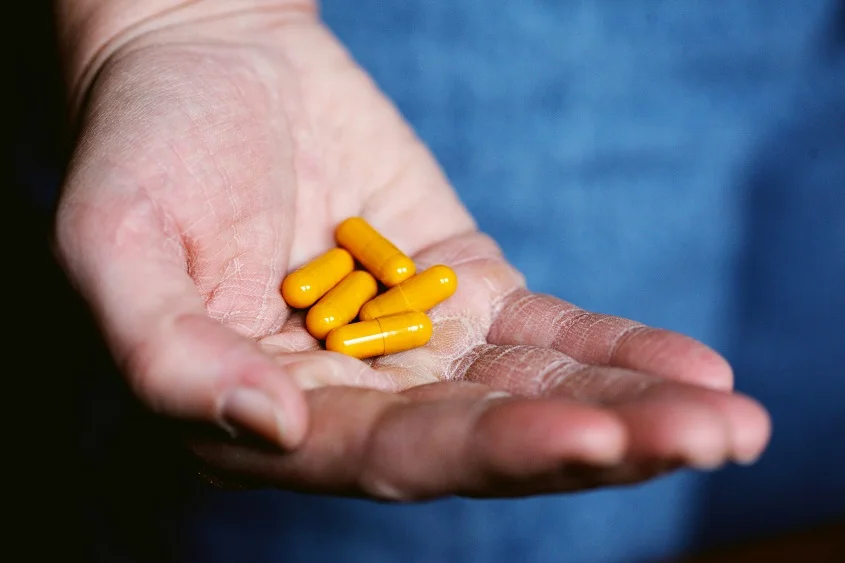 Chronic illnesses come with age, which explains why aging seniors have multiple prescribed and over-the-counter medications. Unfortunately, using multiple drugs makes seniors susceptible to medication mismanagement and related complications. This explains why caregivers, including those with post masters AGACNP certification, should know the various guidelines for administering medications for seniors. Below is a caregiver's guide for medication management for seniors.
Why Taking Medication Can Prove Challenging for Seniors
Aging seniors use multiple medications, supplements, and vitamins to treat various conditions and improve their health and well-being. Adults face these challenges when taking their drugs:
1.  Forgetting to Take Medications
Most seniors suffer from a combination of chronic conditions and cognitive impairment. This means they have multiple prescriptions, which makes it challenging for them to remember all their drugs. Frequent changes in dosages and prescriptions further worsen the confusion.
2.  Poor Health Literacy
A recent survey found that two-thirds of adults above 60 have below-average literacy skills. Unfortunately, family members acting as caregivers may also have inadequate health literacy skills to handle senior medications well. Family caregivers also mostly receive little or no education on managing their loved one's medications.
As a result, it is not uncommon for seniors and caregivers to confuse medications. Some drugs have similar or hard-to-remember names that can easily mix up seniors. Caregivers can also confuse pill bottles. Seniors with poor vision and memory problems suffer the most.
3.  Resistance to Taking Medications
It is very common for aging persons to resist or refuse their prescribed medications. This often results from:
Confusion: Seniors with dementia or Alzheimer's disease can't immediately process the importance of medications.
Difficulty swallowing: Some seniors, especially those with stroke or dental issues, find it hard to swallow pills.
Mistrust: Surprisingly, some seniors don't trust their caregivers and healthcare providers for unknown reasons.
Adverse interactions: The fear of adverse effects of medications is also rife for seniors. Aging seniors can refuse medications because of discomfort and other side effects. Drugs can also interact with foods, drinks, and other medicines.
Unpleasant taste: Most medications for chronic illnesses have unpleasant tastes, and seniors can get fussy about what enters their mouths.
Seniors can also refuse medications because of the fear of being addicted.
4.  Not Following the Doctor's Instructions
Understanding and following instructions is another common challenge affecting medication management for seniors with multiple medications.  125, 000 deaths result from taking their prescriptions incorrectly. For instance, some can swallow instead of taking them sublingually.
Medication Management Tips for Seniors
Medication management for seniors is essential because of the above challenges and other reasons. Caregivers should consider the following tips:
1.     Research
Seniors with multiple chronic illnesses often receive prescriptions from different healthcare providers. This makes it challenging for caregivers to track their prescriptions, drug interactions, side effects, and ineffective or harmful doses. As a caregiver, you should research and learn about your senior's medical issues and medications.
Being informed about the medications in your loved one's prescription makes it easy for you to manage their medication regimes. You should read medication labels and reliable websites to understand dosages, drug interactions, expected side effects, and more.
2.     Ensure All Drugs are Stored and Organized Properly
You should also ensure medications are stored safely in their original bottles, clearly labeled, and out of reach of children. Ideally, you should put all medications in one plastic storage container to ensure everything remains in the same location. Keeping all medications together makes it easy to identify medications that are due, what to refill, and what to dispose of.
Similarly, you should create a medication management organizer for seniors who take multiple doses throughout the day. This helps seniors maintain some independence, as they can't easily confuse medications that have been organized in daily batches. Fortunately, you can leverage various tools for this function.
Most caregivers rely on the automatic daily pill dispenser. These dispensers have separate compartments for everyday's medications. Some even have compartments for each day that help seniors identify pills they need in the morning, afternoon, and evening.
3.     Set Medication Reminders or Alarms
It is common for seniors with dementia and cognitive disorders to forget their medications. Seniors with advanced age also experience difficulties keeping track of their medications. Fortunately, medication reminders with tracking logs can ease this issue. It reminds caregivers and family members when medications are due to be taken.
You can create a simple tracking system using a pen and paper. For instance, you can have a chart that the senior or family member marks with an X every time they take medication. You can also set automated reminders using medical alarm bracelets or mobile reminders for seniors with memory issues.
4.     Use Technology
Technology plays an important role in medication management for seniors. There are endless impressive devices designed to ensure adherence to medications by seniors. Some examples include:
Talking medication bottles: These bottles have a smart chip that allows caregivers to record messages on medication type, dosage, and time to take.
Mobile apps: Interactive mobile apps like Medisafe send reminders and keep track of pills to be taken.
Automatic medication dispensers: These are programmed dispensers that dispense correct medication dosages at the correct time.
5.     Monitor and Observe Drug Reactions
A crucial part of medication management for seniors is observing drug reactions. Monitoring drug reactions and behavioral changes with new dosages or new prescriptions helps avoid major health risks. Seniors are at a high risk for drug interactions and serious side effects because they often use multiple medications.
Most age-related changes, such as decreased body fluid, diminishing liver and kidney functions, and weight loss, alter how drugs are broken down, absorbed, and excreted from the body. This makes aging seniors sensitive to drugs. However, you can only observe signs of developing complications through close medication management.
Endnote
Medications are an important part of healthy and stronger living for aging seniors. Unfortunately, most seniors can't remember all their due medications, especially if they have multiple prescriptions. Caregivers can also easily get caught up. However, the above-mentioned medication management tips can help.