The National Institute of Allergy and Infectious Diseases' (NIAID) Rocky Mountains Laboratories (RML) in Hamilton, Montana, produced images of the novel coronavirus (CPVID-19) on its scanning and transmission electron microscopes on Feb. 11, 2020.
RML investigator Emmie de Wit, Ph.D., provided the virus samples as part of her studies. Microscopist Elizabeth Fischer produced these images, and the RML visual medical arts office digitally colorized the images.
This is how the novel coronavirus looks like under scanning electron microscope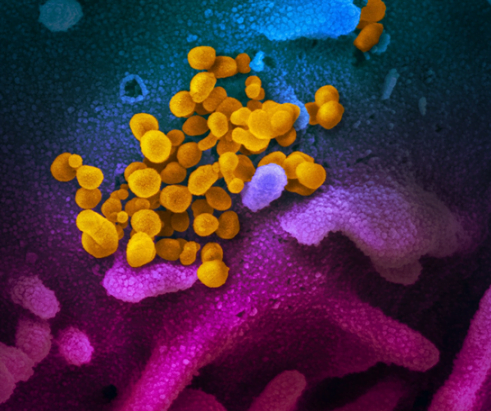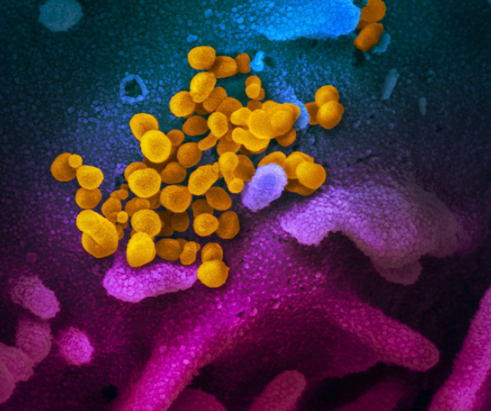 The image above shows a scanning electron microscope image in false colour, showing the COVID-19 virus from a patient in the US. The viral particles are shown in yellow color. The surface of the cell where it emerged from is colored in blue and pink.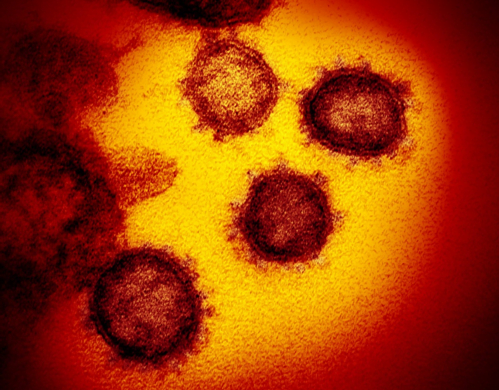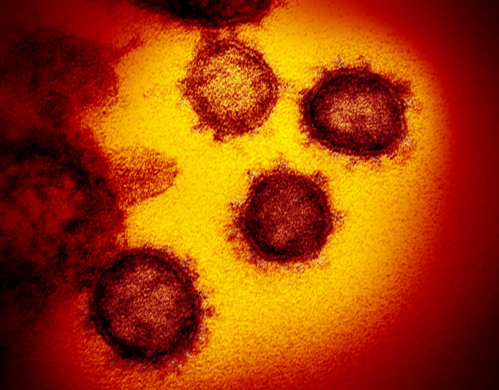 The second image above, taken with a transmission electron microscope, shows spikes on the surface of the virus (hence the coronavirus given its name, meaning 'crown').
Most coronaviruses, including SARS and MERS, look similar on the outside. They all have a bump-covered spherical appearance.
Coronavirus family viruses differ in their genome. But the viruses can have different presentations when they come in contact with infecting humans.
The first cases of COVID-19 were reported in Wuhan, China in December 2019. The cause of the disease was soon known to be a new kind of coronavirus, which has now been declared as a global pandemic and a medical emergency globally.
The disease so far spread to different countries around the world including the USA, Italy, Iran, South Korea, Japan, France, Australia, Spain, Philippines, San Marino, Thailand, Taiwan, and India. Know more about the coronavirus disease.
You may want to read more about:
How Will Novel Coronavirus End?
Coronavirus Infection (COVID-19) in Children
About the Author: Mohd Salman, MD, is an internist and practices medicine in Lucknow, India. Dr. Sal's areas of interests are pathophysiology of diseases, medical treatment of chronic conditions such as diabetes and hypertension, and preventive care. In the past, he worked for Mediconics, a hi-tech cross-discipline research and innovation company for creating niches that lie at the intersection of medical science and advances in engineering.