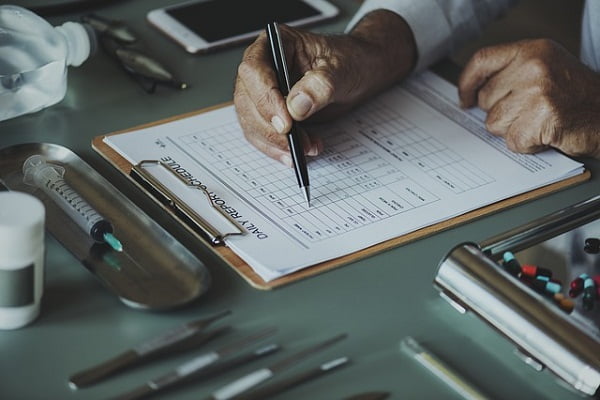 Tuberculosis Treatment
The main aim of the treatment is not only to cure the patient but also to prevent the outspread of the infection. The treatment of tuberculosis is directed towards inhibition of bacteria causing latent infection, which can further develop into an active one.
Doctors generally prescribe a dose of isoniazid for the treatment of sickness. The treatment is continued for about 12 to 18 months with regular checkups. Precautions are taken in cases of allergic reactions so as not to cause any undesirable side effect.
Drugs for tuberculosis
By using a combination of drugs, people suffering from tuberculosis can be cured. More than twenty drugs are available for the treatment of this disease. Some drugs are used for new patients with no signs of drugs resistant tuberculosis while others are used in cases of drug-resistant infection.
Surgery is another option for the tuberculosis treatment but used very rarely. Most of the drugs so far available are quite old and developed about 40 years ago. The most common ones are:
The above-mentioned drugs are often used for the multidrug resistant-tuberculosis. The drugs used for the treatment of tuberculosis aim at killing all the tuberculosis bacteria in a person's body. However, the tuberculosis bacteria die very slowly and therefore medicines had to be taken for quite a few months. Even if the patient feels better, there might be a possibility of bacteria being present in the body. Read about risks of tuberculosis.
All the drugs are to be taken for an entire period of treatment. Bacteria may not be killed if entire treatment is not completed and it may give rise to drug-resistant tuberculosis.
First line of tuberculosis treatment
The first line of treatment generally involves following drugs:
Isoniazid
Rifampicin
Pyrazinamide
Ethambutol
Streptomycin
Thebactericidal property of these drugs is the highest. However, the dosage depends on the weight of the patient. The regime of treatment is different for people at different stages and categorized as follows:
Treatment for new patients
Treatment for other patients
Read about diagnosis of tuberculosis.
Read about signs and symptoms of tuberculosis (TB Symptoms)
Treatment for new patients
New patients are those who never had tuberculosis treatment earlier or may have received a shorter treatment (less than one month of treatment). These patients are presumed to have drug-susceptible tuberculosis. A recommended treatment of six months is given to new patients. This consists of:
Two months of intensive treatment phase in which following drugs are prescribed:
Isoniazid
Rifampicin
Pyrazinamide
Ethambutol
Four months of followed continuation phase in which following drugs are prescribed:
It is highly recommended that the patient take tuberculosis medicines every day for at least 6 months.
Treatment for other patients
The patients who have already taken treatment for tuberculosis may not receive the same treatment as new patients. This is due to the fact that they might have developed resistance towards drugs or tuberculosis may have relapsed. A longer and different treatment may be needed for such patients.
Following drugs are generally recommended in different combinations:
Levofloxacin
Moxifloxacin
Gatifloxacin
Ethionamide/Prothionamide
Capreomycin
Kanamycin
Streptomycin
Pyrazinamide
Cycloserine
Linezolid
Clofazimine
Some general points about tuberculosis treatment
Drug treatment is the only effective treatment for tuberculosis
Single drug treatment may cause the relapse of the disease and the patient may become ill again. It is often associated with the development of drug-resistant infection.
Patient suffering from active drug disease receives at least three drugs treatment in the initial stages. Less than three drugs may also cause MDR-tuberculosis. Getting rid of the infection is the responsibility of physician as well as of patient.