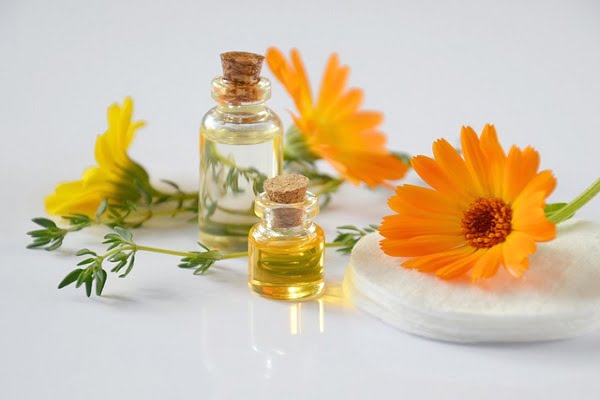 What are the common home remedies for scabies that you can try easily?
Some of the home remedies with which scabies can be prevented or managed generally are given below. However, it is recommended that you consult your doctor before considering any management or treatment plan. Your doctor or physician can help you identify the reasons for your symptoms and also guide you about options that will be most suitable for you including any of the following natural treatments.
Rosemary
Rosemary is a herb, which can be used to treat scabies effectively. Rosemary has anti-inflammatory and anti-microbial properties. It protects the affected area from secondary infection. They also help relieve the pain and the itchy sensations.
Rosemary also contains camphor, which is an astringent. It makes the affected area unsuitable for the scabies parasite. Rosemary enhances the healing process of your skin and provides a protection against the disease.
Walnuts
Walnuts are very healthy nutritionally. They are also effective in treating skin infections such as scabies. Walnut contains vermifuge and anti-fungal agents which make it very useful for removing parasites and worms from the skin.
Mustard Oil
Mustard oil is considered as one of the best home remedies for scabies. It helps to kill the scabies mite that causes the infection. Mustard oil is applied on the affected area and within few days the patient can note a big difference.
Mustard oil is also considered the best option for other skin-related conditions such as cracked skin and rashes.
More: Scabies Skin Disease Causes, Symptoms, Diagnosis, Treatment
More: Scabies Mite Can scabies mites be seen What does a mite bite look like on a human
Oil concoction
A concoction is made by mixing coconut oil, olive oil, tea tree oil, peppermint oil and lavender oil. It is one of the powerful home remedies for scabies. The mixture is applied to the affected area twice a day. The quantity of oil used in the concoction is given below:
olive oil – half cup
coconut oil – half cup
tea tree oil – 8 or 9 drops
lavender oil – 7 drops
peppermint oil – 3 drops
Neem Oil
Neem oil is effective for the treatment of scabies. It has antifungal and antibacterial properties which help to eliminate the fungus and bacteria found on the skin. It kills the scabies mites and also prevents its further growing and breeding.
Neem also helps to neutralize the pain and helps relieve itching caused due to the disease. These properties make it a perfect option to treat scabies symptoms.
Neem oil when used with turmeric in the affected area work wonders. It is estimated that this mixture cures nearly 97 percent of the cases within 15 days. The best thing about this mixture is that it does not have any side effects.
Clove Oil
Clove oil is famous for its analgesic, antimicrobial and anti-inflammatory properties. It is very helpful in drying up scabies blisters and rashes. Clove oil is highly toxic to scabies mites. It has the capability of killing mites within an hour of contact.
Aloe vera
Aloe vera gel has a soothing and healing effect on various skin problems. It also helps alleviate itching and kill scabies mites.
A study concluded that aloe vera gel is as successful as benzyl benzoate (which is a common prescription medicine) in treating scabies and is a good natural treatment for scabies. And, it has no side effects.
Other home remedies and natural treatments for scabies: What should you do at home to prevent scabies infection?
There are other things which a patient can use to prevent the infection. These scabies home treatments may include:
It is always best to avoid unwashed clothing or bedding that has been used by a person infected with scabies.
Wash all clothing, towels, and bed linens (with very hot water) that have used in the last three days.
Always try to use the dryer at high heat rather than air drying.
Cut your nails regularly and clean them thoroughly to remove any mites or eggs that may be present.
Thoroughly vacuum carpets, furniture, bedding, and car interiors, and keep the vacuum-cleaner bag away from home.
Try to avoid scratching.
Keep any open sores clean.
Shampoo your hair regularly.
Be sure to take a bath or shower before you apply the medicine prescribed by the dermatologist.
Do not treat your pets. The human itch mite cannot survive on animals. Pets do not need treatment.